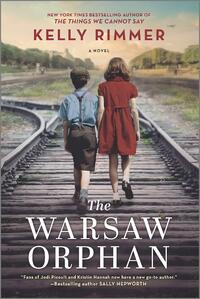 Graydon House
June 2021
On Sale: June 1, 2021
Featuring: Elzbieta Rabinek; Roman Gorka
384 pages
ISBN: 1525895990
EAN: 9781525895999
Kindle: B08FTGGY56
Trade Size / e-Book / audiobook
Add to Wish List


Inspired by the real-life heroine who saved thousands of Jewish children during WWII, The Warsaw Orphan is Kelly Rimmer's most anticipated novel since her bestselling sensation, The Things We Cannot Say.

In the spring of 1942, young Elzbieta Rabinek is aware of the swiftly growing discord just beyond the courtyard of her comfortable Warsaw home. She has no fondness for the Germans who patrol her streets and impose their curfews, but has never given much thought to what goes on behind the walls that contain her Jewish neighbors. She knows all too well about German brutality--and that it's the reason she must conceal her true identity. But in befriending Sara, a nurse who shares her apartment floor, Elzbieta makes a discovery that propels her into a dangerous world of deception and heroism.

Using Sara's credentials to smuggle children out of the ghetto brings Elzbieta face-to-face with the reality of the war behind its walls, and to the plight of the Gorka family, who must make the impossible decision to give up their newborn daughter or watch her starve. For Roman Gorka, this final injustice stirs him to rebellion with a zeal not even his newfound love for Elzbieta can suppress. But his recklessness brings unwanted attention to Sara's cause, unwittingly putting Elzbieta and her family in harm's way until one violent act threatens to destroy their chance at freedom forever.

From Nazi occupation to the threat of a communist regime, The Warsaw Orphan is the unforgettable story of Elzbieta and Roman's perilous attempt to reclaim the love and life they once knew.
Start Reading THE WARSAW ORPHAN Now

Our Past Week of Fresh Picks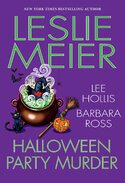 HALLOWEEN PARTY MURDER
by Leslie Meier, Lee Hollis, Barbara Ross
Featured as Fresh Pick on October 18, 2021
Small town traditions are celebrated throughout Maine during the holiday season. But when it comes to Halloween, some people are more than willing to reap Read More »
Cheeky, sassy, and entertaining Halloween cozy mystery trio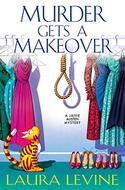 MURDER GETS A MAKEOVER
by Laura Levine
Featured as Fresh Pick on October 17, 2021
Writer-for-hire Jaine Austen, living in L.A. with her cat, Prozac, appreciates one of the perks of working freelance—a wardrobe that Read More »
Jaine Austen is Back and Better Than Ever!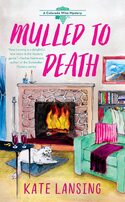 MULLED TO DEATH
by Kate Lansing
Featured as Fresh Pick on October 16, 2021
A Valentine's Day getaway is on the rocks when a young winemaker discovers a body at an alpine resort in this delightful cozy Read More »
Dead bodies seem to follow Parker wherever she goes, even to a ski resort for Valentine's Day.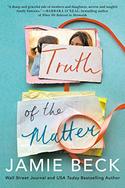 TRUTH OF THE MATTER
by Jamie Beck
Featured as Fresh Pick on October 15, 2021
Starting over means looking back for a mother and daughter on the road to reinventing themselves in a moving novel about family secrets and second Read More »
Entertaining and heartbreaking. . . Jamie Beck is an incredible storyteller!
A powerful and meaningful story...
Potomac Point has new arrivals and old secrets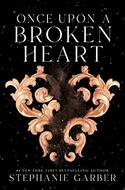 ONCE UPON A BROKEN HEART
by Stephanie Garber
Featured as Fresh Pick on October 14, 2021
Once Upon a Broken Heart marks the launch of a new series about love, curses, and the lengths that people will go to for Read More »
Garber brings the same magic to the table with Once Upon a Broken Heart that she did with Caraval.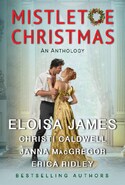 MISTLETOE CHRISTMAS
by Eloisa James, Erica Ridley, Christi Caldwell, Janna MacGregor
Featured as Fresh Pick on October 13, 2021
From four beloved writers—Eloisa James, Christi Caldwell, Janna MacGregor, and Erica Ridley—come four original stories that tell a hilarious tale of Read More »
A Party to Remember and a holiday to celebrate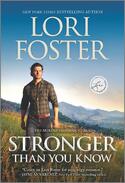 STRONGER THAN YOU KNOW
by Lori Foster
Featured as Fresh Pick on October 12, 2021
Welcome back to Ridge Trail, Colorado! Get ready for the next all-new book in New York Times bestselling author Lori Foster&rsquo Read More »
The McKenzies are back and even better
Love makes them Stronger Than You Know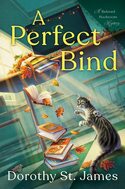 A PERFECT BIND
by Dorothy St. James
Featured as Fresh Pick on October 11, 2021
Librarian Tru Beckett, ardent defender of the printed word, is about to find out that keeping murder checked out of her beloved library is much Read More »
The secret bookroom librarian truly tempts fate this time...
Secrets Abound In This Small Southern Town!