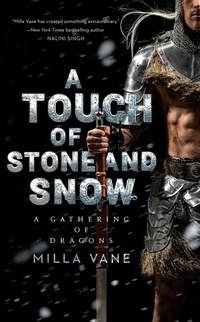 Gathering of Dragons #2
Berkley
July 2020
On Sale: July 7, 2020
416 pages
ISBN: 059319716X
EAN: 9780593197165
Kindle: B07Z2TQFFV
Mass Market Paperback / e-Book
Add to Wish List

Milla Vane returns to a world of kings, magic, and passion in her exhilarating A Gathering of Dragons series, as a great alliance forms to stand against an evil warlord intent on their destruction.

Danger lurks in the western realms. The Destroyer's imminent return has sent the realms into turmoil as desperate citizens seek refuge—but there's no safety to be found when demons and wraiths crawl out from the shadows. Even Koth, a northern island kingdom left untouched by the Destroyer a generation past, is besieged by terrors spawned from corrupt magics.

When Lizzan leads the Kothan army against these terrors, only to see her soldiers massacred and to emerge as the only survivor, she is called a coward and a deserter. Shunned from her home, Lizzan now wanders in solitude as a mercenary for hire, until she encounters a group of warriors seeking new alliances with the northern kingdoms—a group that includes Aerax, the bastard prince of Koth, and the man who sent her into exile.

Though they were childhood friends, Aerax cannot allow himself to be close to the only woman who might thwart his treacherous plan to save their island realm. But when a goddess's demand binds them together, Lizzan and Aerax must find a way to overcome their painful pasts. Or there will be no future for the western realms...
Start Reading A TOUCH OF STONE AND SNOW Now

Gathering of Dragons

Our Past Week of Fresh Picks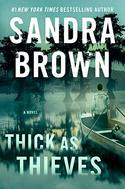 THICK AS THIEVES
by Sandra Brown
Featured as Fresh Pick on September 28, 2020
In this tantalizing thriller from #1 New York Times bestselling author Sandra Brown, a woman, seeking to learn her father's involvement in a twenty Read More »
4 Thieves, 1 Heist, A Brutal Murder, Missing Money, 20 Years, and Someone Is Back In Town to find the truth
A gripping, painful mystery links past and present crimes!
A riveting new novel by one of the best romantic suspense authors!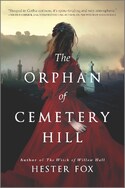 THE ORPHAN OF CEMETERY HILL
by Hester Fox
Featured as Fresh Pick on September 27, 2020
The dead won't bother you if you don't give them permission.Boston, 1844.Tabby has a peculiar gift: she can communicate Read More »
Eerie and evocative!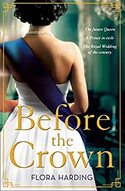 BEFORE THE CROWN
by Flora Harding
Featured as Fresh Pick on September 26, 2020
Before the crown there was a love story… Windsor Castle, 1943 As war rages across the world, Princess Elizabeth comes face to face with Read More »
A Royal Love Story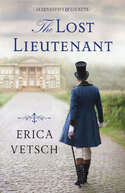 THE LOST LIEUTENANT
by Erica Vetsch
Featured as Fresh Pick on September 25, 2020
He's doing what he can to save the Prince Regent's life . . . but can he save his new marriage as well? Evan Eldridge never Read More »
Not Your Typical Regency Romance Novel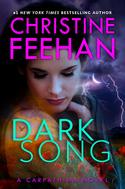 DARK SONG
by Christine Feehan
Featured as Fresh Pick on September 24, 2020
Two Carpathians find hope in the bond that ties their souls in this passionate novel in Christine Feehan's #1 New York Times bestselling Read More »
His song reaches into her heart and soul.
A fascinating tale of psychological suspense with an unassuming heroine who becomes the MVP!
WHEN THE EARL MET HIS MATCH
by Stacy Reid
Featured as Fresh Pick on September 23, 2020
When Hugh Winthrop, the future Marquess of Albury, decides to advertise for a wife in the London paper, he never expected an anonymous response from Read More »
A gothic masterpiece and full of passion!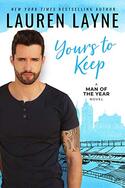 YOURS TO KEEP
by Lauren Layne
Featured as Fresh Pick on September 22, 2020
An irresistible baseball star and a resistant hometown girl stumble into love in a flirty romance by New York Times bestselling author Lauren Layne. Pro Read More »
A fun romcom about baseball, biology, and unexpected romance!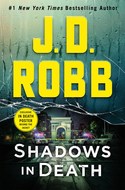 SHADOWS IN DEATH
by J.D. Robb
Featured as Fresh Pick on September 21, 2020
In the new novel in the #1 New York Times-bestselling series, Lt. Eve Dallas is about to walk into the shadows of her husband Read More »
SHADOWS IN DEATH definitely proves how talented a writer J.D. Robb is.
A homicide leads to an international race to protect and serve
The past comes back to haunt Roarke and Eve....