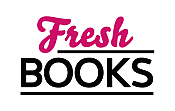 Get a great read for October
"Can barbarians torn apart by war reunite in love to fulfill their destiny?"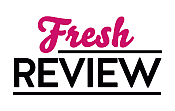 Reviewed by Make Kay
Posted June 23, 2020

A TOUCH OF STONE AND SNOW is the exciting second book in the series A Gathering of Dragons by Milla Vane, alternate author name for author Meljean Brook. This vibrant series of barbarians, magic, and erotic romance is a knockout. This is a second chance romance with a healthy dose of horrendous magical creatures and, oh yeah, the fate of the world is still uncertain here. I don't know if this will be a trilogy or a longer series, but The Destroyer is still amassing power and threating the lives of all the kingdoms. So no pressure on our hero and heroine!
Vane continues to show off her world-building chops. The western realms are fantastical places, filled with stone monsters, wraiths made of ice, and magic-wielding monks. The peoples who inhabit the western realms are hardy barbarians, and there are lovely tricksy shifting alliances as the kingdoms figure out how to best unite to survive the coming Destroyer.
Lizzan is a kick-ass heroine, and I love her so much. She's been kicked out of her island country for a crime she didn't commit, and her fellow countrymen are forbidden from acknowledging her in any shape or form. Lizzan has been dulling the remembered horrors of fighting wraiths who slaughtered her entire platoon of soldiers, keeping herself drunk to diminish her PTSD. But Lizzan demands a sacred quest from the goddess Vela, and is now tasked with protecting the man she'd most like to forget, her former best friend and lover who is a bastard prince of her island home. The irony is delicious.
Aerax, the Kothan bastard prince, was unable to tell Lizzan why he didn't speak up for her when she was banished. But now that she's in front of him again, he'll do anything to keep her with him, and in his bed. Aerax is a complex character, and the slow reveal of his motivations and behaviors is skillfully done.
Lizzan and Aerax set out on an epic journey, and along the way their very rough edges polish against each other to burnish their rekindling romance. The secondary characters bring so much life to this tale, with so many acts of heroism stirringly displayed. The sex here is grittier than in many fantasy romances, but readers will be well rewarded by the richness of the interactions between characters. Vane's A TOUCH OF STONE AND SNOW gives us two star-crossed lovers bond together by the demands of a goddess, racing to save the world around them against impossible odds.
SUMMARY
Milla Vane returns to a world of kings, magic, and passion in her exhilarating A Gathering of Dragons series, as a great alliance forms to stand against an evil warlord intent on their destruction.

Danger lurks in the western realms. The Destroyer's imminent return has sent the realms into turmoil as desperate citizens seek refuge—but there's no safety to be found when demons and wraiths crawl out from the shadows. Even Koth, a northern island kingdom left untouched by the Destroyer a generation past, is besieged by terrors spawned from corrupt magics.

When Lizzan leads the Kothan army against these terrors, only to see her soldiers massacred and to emerge as the only survivor, she is called a coward and a deserter. Shunned from her home, Lizzan now wanders in solitude as a mercenary for hire, until she encounters a group of warriors seeking new alliances with the northern kingdoms—a group that includes Aerax, the bastard prince of Koth, and the man who sent her into exile.

Though they were childhood friends, Aerax cannot allow himself to be close to the only woman who might thwart his treacherous plan to save their island realm. But when a goddess's demand binds them together, Lizzan and Aerax must find a way to overcome their painful pasts. Or there will be no future for the western realms...
---
What do you think about this review?
Comments
No comments posted.

Registered users may leave comments.
Log in or register now!