A Fresh Fiction favorite is a finalist for the 2010 RWA RITA category Contemporary Single Title.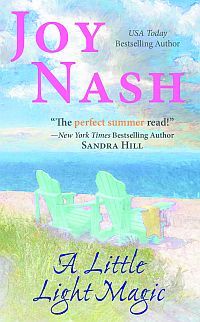 When a girl with no family meets a guy with too much?
Leisure
June 2009
On Sale: May 26, 2009
Featuring: Nick Santangelo; Tori Morgan
336 pages
ISBN: 050552693X
EAN: 9780505526939
Paperback
Add to Wish List

For Tori Morgan, family's a blessing the universe hasn't sent her way. Her parents are long gone, her chance of having a baby is slipping away, and the only thing she can call her own is a neglected old house. What she wants more than anything is a place where she belongs…and a big, noisy clan to share her life.
For Nick Santangelo, family's more like a curse. His nonna is a closet kleptomaniac, his mom's a menopausal time bomb and his motherless daughter is headed for serious boy trouble. The last thing Nick needs is another female making demands on his time.
But summer on the Jersey shore can be an enchanted season, when life's hurts are soothed by the ebb and flow of the tides and love can bring together the most unlikely prospects. A hard-headed contractor and a lonely reader of Tarot cards and crystal prisms? All it takes is…A LITTLE LIGHT MAGIC.
Excerpt
Tori found Nick frowning at the lock on her back door.
"Something wrong?"
"This place needs more work than what's on your list. For one thing, this lock is broken."
"It is?" She took a closer look. "I didn't know."
He muttered something under his breath that sounded suspiciously like, "It figures."
"Leaving your doors unlocked during the day is one thing. You can't leave your back door open all night. I'll run over to the hardware store before it closes and pick something up."
"There's no rush. I've been here a month already, and nothing's happened."
"Yet. The season's just getting started, and there's more crime in the summer. This is asking for trouble."
He looked so serious she couldn't resist prodding him a bit. "That door's not completely unprotected, you know." She kept her expression carefully neutral. "There's a warding on it."
He fiddled some more with the lock. "A warding? What's that?"
"A spell of protection. It repels evil intentions. I guess you could call it a kind of magical dead bolt."
Nick's head jerked up. He stared, looking for all the world as if she'd whacked him upside the head with one of his two-by- fours.
She swallowed a laugh. Practical guys were so easy to tease.
"First the candle, now this. You can't seriously believe in magic," he said finally.
"Of course I do," she said loftily. She really had set a perimeter warding around the house, though it was meant to repel psychic attacks, not a physical one. "Not that it's any of your business."
"It becomes my business if I leave you with a broken lock and some deadbeat breaks in and attacks you. Christ, once you open the shop, you're going to have cash in here. What you really should get is an alarm system."
"Yes, but I-"
"-don't need one," he finished, looking disgusted. "You're nuts, you know that? Freaking nuts."
He started to laugh.
She'd been about to say she couldn't afford an alarm system, not that she didn't need one, but now that he looked so amused at her expense, she gave a huff and poked his chest.
"I'm not paying you to make fun of me, you know."
He chuckled. "Consider it a freebie."
Turning his back, he opened the door and strode into the postage-stamp backyard.
"What are you doing?"
"Proving your spell doesn't work." He came back in, making a big show of opening the door and stepping back into the hall. "There, see? Your magic is worthless."
"No, it's not!"
"Yes, it is. I got back in, didn't I?"
"That doesn't prove anything. You don't have evil intentions!"
He captured her gaze, his dark eyes dropping to her lips. His smile slowly faded. The intense expression that replaced it made her breath catch.
"You wouldn't say that if you knew what I was thinking," he muttered.
She blinked up at him. "I wouldn't?"
"No. Definitely not."
And then he kissed her.

Our Past Week of Fresh Picks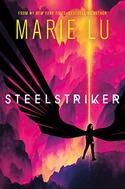 STEELSTRIKER
by Marie Lu
Featured as Fresh Pick on October 21, 2021
Explosive action and swoon-worthy suspense collide in Steelstriker, the riveting conclusion to the Skyhunter duet from #1 New York Times bestselling Read More »
Beautiful action scenes and captivating characters... you're guaranteed to enjoy this one!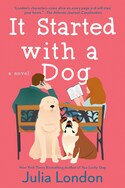 IT STARTED WITH A DOG
by Julia London
Featured as Fresh Pick on October 20, 2021
Thanks to an accidental phone swap, two adorable rescue pups, and a coffeehouse clash, a holiday flirtation goes to the dogs and hilarity ensues, from Read More »
A lighthearted story that read like a rom-com movie!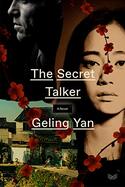 THE SECRET TALKER
by Geling Yan
Featured as Fresh Pick on October 19, 2021
Combining the dark twists of The Silent Patient with the unsettling beauty of The Vegetarian, a tense, gripping, and wholly original psychological Read More »
Talking to stranger on the internet can have a good outcome is my takeaway from The Secret Talker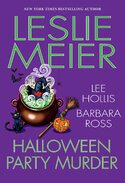 HALLOWEEN PARTY MURDER
by Leslie Meier, Lee Hollis, Barbara Ross
Featured as Fresh Pick on October 18, 2021
Small town traditions are celebrated throughout Maine during the holiday season. But when it comes to Halloween, some people are more than willing to reap Read More »
Cheeky, sassy, and entertaining Halloween cozy mystery trio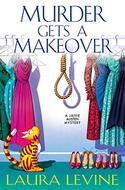 MURDER GETS A MAKEOVER
by Laura Levine
Featured as Fresh Pick on October 17, 2021
Writer-for-hire Jaine Austen, living in L.A. with her cat, Prozac, appreciates one of the perks of working freelance—a wardrobe that Read More »
Jaine Austen is Back and Better Than Ever!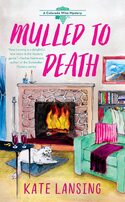 MULLED TO DEATH
by Kate Lansing
Featured as Fresh Pick on October 16, 2021
A Valentine's Day getaway is on the rocks when a young winemaker discovers a body at an alpine resort in this delightful cozy Read More »
Dead bodies seem to follow Parker wherever she goes, even to a ski resort for Valentine's Day.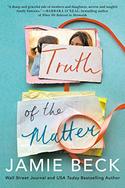 TRUTH OF THE MATTER
by Jamie Beck
Featured as Fresh Pick on October 15, 2021
Starting over means looking back for a mother and daughter on the road to reinventing themselves in a moving novel about family secrets and second Read More »
Entertaining and heartbreaking. . . Jamie Beck is an incredible storyteller!
A powerful and meaningful story...
Potomac Point has new arrivals and old secrets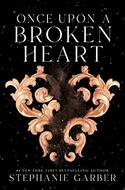 ONCE UPON A BROKEN HEART
by Stephanie Garber
Featured as Fresh Pick on October 14, 2021
Once Upon a Broken Heart marks the launch of a new series about love, curses, and the lengths that people will go to for Read More »
Garber brings the same magic to the table with Once Upon a Broken Heart that she did with Caraval.