great voice in series romance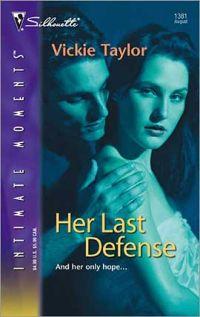 Silhouette Intimate Moments
August 2005
Featuring: Macy Attois; Clint Hayes
256 pages
ISBN: 0373274513
Paperback
Add to Wish List

I, Dr. Macy Attois, am racing against time to contain the deadliest virus known to man, along with a handful of locals who have no blasted idea what they're up against. And the only person who can really help me is one very stubborn Ranger.
Clint Hayes causes my pulse to race about as much as this global crisis does. Think my life can't get any more complicated? Guess again. Because my ex-fiancé was supposedly killed in this crash. And I'm already more attracted to Clint than I've ever been to any man. Nothing like stepping from the hot zone into the fire!

Our Past Week of Fresh Picks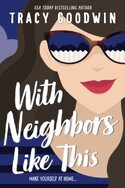 WITH NEIGHBORS LIKE THIS
by Tracy Goodwin
Featured as Fresh Pick on August 12, 2022
Amelia Marsh relocates with her two young kids to a northern suburb of Houston after a brutal divorce. All she wants is a bit of Read More »
Gnome or no gnome?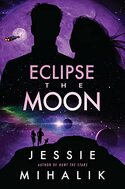 ECLIPSE THE MOON
by Jessie Mihalik
Featured as Fresh Pick on August 11, 2022
Kee Ildez has been many things: hacker, soldier, bounty hunter. She never expected to be a hero, but when a shadowy group of traitors starts Read More »
Rocket-like action in this space opera of found family amidst war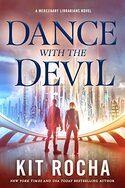 DANCE WITH THE DEVIL
by Kit Rocha
Featured as Fresh Pick on August 10, 2022
Tobias Richter, the fearsome VP of Security of the TechCorps is dead. The puppetmaster is gone and the organization is scrambling to maintain control by Read More »
Band of mercenary librarians and supersoldiers decide the time for a revolution is here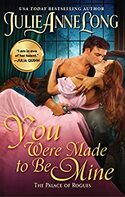 YOU WERE MADE TO BE MINE
by Julie Anne Long
Featured as Fresh Pick on August 9, 2022
"I am in awe of her talent."— Julia Quinn In the fifth installment of USA Today bestselling author Julie Anne Long Read More »
A spymaster tracks an earl's escaped fiancée and discovers his own true love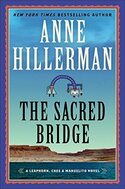 THE SACRED BRIDGE
by Anne Hillerman
Featured as Fresh Pick on August 8, 2022
A fine legacy series . . . in the spirit of her late father, Tony."—Booklist An ancient mystery resurfaces with ramifications for Read More »
Water is life in the Four Corners States.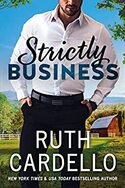 STRICTLY BUSINESS
by Ruth Cardello
Featured as Fresh Pick on August 7, 2022
Lies and attraction abound when a savvy businessman posing as his twin and an oil baron's niece battle over a family farm in Read More »
Oil firms want the land, but these twin brothers are not moving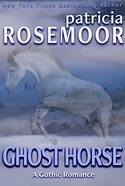 GHOST HORSE
by Patricia Rosemoor
Featured as Fresh Pick on August 6, 2022
Chloe Morgan is the summer tutor of the daughter of Graylord Pastures's owner, Damian Graylord. But her real job is investigating what really happened Read More »
A haunted family in this Gothic romance near the Mississippi
BLOOMSBURY GIRLS
by Natalie Jenner
Featured as Fresh Pick on August 5, 2022
Natalie Jenner, the internationally bestselling author of The Jane Austen Society, returns with a compelling and heartwarming story of post-war London, a century Read More »
Welcome to the world of book selling in London 1950