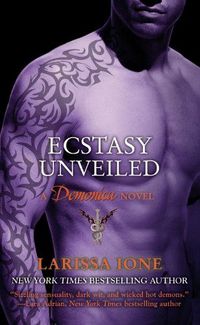 Demonica #4
Forever
February 2010
On Sale: February 1, 2010
Featuring: Lore; Idess
384 pages
ISBN: 0446556823
EAN: 9780446556828
Mass Market Paperback
Add to Wish List

DEMON ENSLAVED
Lore is a Seminus half-breed demon who has been forced to act as his dark master's assassin. Now to earn his freedom and save his sister's life, he must complete one last kill. Powerful and ruthless, he'll stop at nothing to carry out this deadly mission.
AN ANGEL TEMPTED
Idess is an earthbound angel with a wild side, sworn to protect the human Lore is targeting. She's determined to thwart her wickedly handsome adversary by any means necessary-even if that means risking her vow of eternal chastity. But what begins as a simple seduction soon turns into a passion that leaves both angel and demon craving complete surrender.
Torn between duty and desire, Lore and Idess must join forces as they battle their attraction for each other. Because an enemy from the past is rising again-one hellbent on vengeance and unthinkable destruction.
Excerpt
What. The. Fuck.
Lore stood like a dope, knee-deep in snow in the middle of some godforsaken forest, cradling his would-be killer to his chest and wondering how everything had gone to hell so fast. He'd been a heartbeat away from completing his assignment, and now he was in the middle of nowhere, confused, and in pain.
Agony screamed through his chest with every breath. Damned ribs were broken, and he'd had enough of them to know. A raspy moan reminded him that the female in his arms was far worse off. Whatever Tayla had shot her with had done some serious damage.
He still wasn't sure why he was holding her instead of killing her. The bitch was mouthy, she'd tried to kill him, and her heavy ass was hell on his ribs.
Though to be fair, she wasn't that heavy. Just…tall. And curvy. And athletically solid. Hell, she looked like she worked out with some serious weights.
As far as mouthy…damn, she had a nice one. Wide, with full lips made to make a male beg. Her features were perfect — finely wrought, delicate, feminine in a way that was utterly at odds with the power she wielded. And she smelled like she'd bathed in cinnamon sugar. Exotic. Sexy. Yummy. But what the hell was she, why was she after him, and why the fuck did he suddenly crave cookies in bed?
The need to get the answers to his questions had him putting out feelers for the nearest Harrowgate. His demon senses picked up on one nearby, which was good, because carrying her was going to hurt. As much as he hated to do it, he'd have to get her to Underworld General so his brothers could patch her up well enough for interrogation. If someone had put a hit out on him, he needed to know.
He weaved through the trees, leaving a trail of blood — both his and hers, in the snow as he limped toward the gate. Twice he had to stop to gather her waist-length ponytail so he didn't step on it. At least it was tightly bound, the thick brown rope secured every six inches or so by an elaborately jeweled gold band. The effect, combined with her smooth, porcelain skin and honey-colored, almond eyes, made her one of the most striking females he'd ever seen.
But hey, if someone was going to try to kill him, he'd rather it be a hot, bloodthirsty chick than some ugly-ass dude. He hefted her higher to avoid impaling her on a tree branch, and yep, definitely better that his would-be killer was a feather-light female.
The Harrowgate loomed ahead, a vertical, shimmering curtain of light, visible only to demons. He limped inside and was immediately swallowed by almost complete darkness as the gate closed. Obsidian walls etched with crude maps that represented all of Earth and Sheoul surrounded him, the thin lines that made up the maps glowing with different colors.
In his arms, the female spasmed, the force of her seizure knocking him hard into the wall. Pain tore through his shoulder and his arm went limp, and motherfuck, his left shoulder had wrenched from the socket. Sucking air between his teeth, he gently lowered the female to the floor and used his good hand to tap out the map — North America, the United States, New York state, New York City — until he found the medical emblem that would take him to Underworld General Hospital, which existed beneath the streets of New York City, right under the humans' noses.
Instantly, the gate opened into an emergency room illuminated by red bulbs caged in rows on the ceiling. A shimmer of unease went through him, which wasn't a surprise, given that the last time he was here, he'd come to kill his brothers.
Talk about awkward.
Cookie was still lying motionless on the floor of the Harrowgate, and she was going to stay there unless Lore got his act together. He cradled his useless arm and eyed one of the pillars supporting the Harrowgate entrance. Shit. This was gonna hurt like a mother.

Our Past Week of Fresh Picks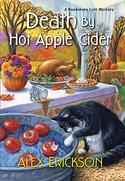 DEATH BY HOT APPLE CIDER
by Alex Erickson
Featured as Fresh Pick on December 3, 2021
Krissy Hancock's bookstore-café in Pine Hills, Ohio, is teaming up with the local library for a seasonal celebration, but someone is Read More »
An Enjoyable Holiday-Themed Cozy Mystery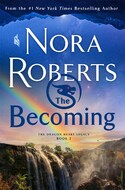 THE BECOMING
by Nora Roberts
Featured as Fresh Pick on December 2, 2021
A new epic of love and war among gods and humans, from the #1 New York Times bestselling author of The Awakening.The world of Read More »
As her magick grows, Breen prepares to meet the god who wants to steal her powers...
The heroine becomes who she is meant to be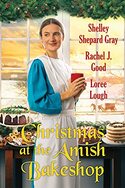 CHRISTMAS AT THE AMISH BAKESHOP
by Loree Lough, Shelley Shepard Gray, Rachel J. Good
Featured as Fresh Pick on December 1, 2021
As the most joyful holiday draws near, three couples discover the recipe for love includes faith, hope, and the sweetest blessings . . . A CHRISTMAS CAKE Read More »
Three wonderful stories to welcome the holiday season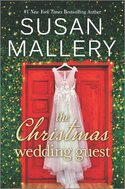 THE CHRISTMAS WEDDING GUEST
by Susan Mallery
Featured as Fresh Pick on November 30, 2021
Susan Mallery, author of the Fool's Gold romances, cheerfully invites you to Wishing Tree, where Christmas comes to life…The Somerville sisters Read More »
From beginning to end, a festive and joyful read.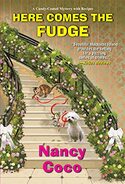 HERE COMES THE FUDGE
by Nancy Coco
Featured as Fresh Pick on November 29, 2021
Fudge shop owner Allie McMurphy never expected her maid of honor duties to include clearing the groom of murder . . . THE BODY OF A CRIME Read More »
A mystery that mixes cozy charm with bigtime thrills!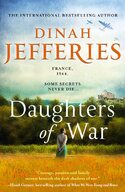 DAUGHTERS OF WAR
by Dinah Jefferies
Featured as Fresh Pick on November 28, 2021
A new sweeping historical novel of World War II from the international bestselling author of The Tea Planter's Wife. France, 1944. &nbsp Read More »
Three sisters need to draw on their stocks of courage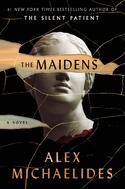 THE MAIDENS
by Alex Michaelides
Featured as Fresh Pick on November 27, 2021
From the #1 New York Times bestselling author of The Silent Patient comes a spellbinding tale of psychological suspense, weaving together Greek mythology, murder, and Read More »
A memorable story!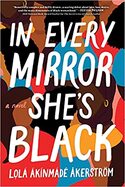 IN EVERY MIRROR SHE'S BLACK
by Lola Akinmade Akerstrom
Featured as Fresh Pick on November 26, 2021
An arresting debut for anyone looking for insight into what it means to be a Black woman in the world. Three Black women are linked Read More »
A unique and important story