A Fresh Fiction read for 2009!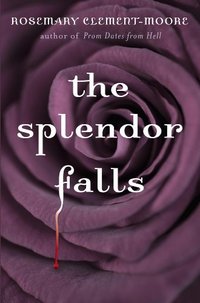 Delacorte
September 2009
On Sale: September 8, 2009
528 pages
ISBN: 0385736908
EAN: 9780385736909
Hardcover
Add to Wish List

Can love last beyond the grave?

Sylvie Davis is a ballerina who can't dance. A broken leg ended her career, but Sylvie's pain runs deeper. What broke her heart was her father's death, and what's breaking her spirit is her mother's remarriage—a union that's only driven an even deeper wedge into their already tenuous relationship.

Uprooting her from her Manhattan apartment and shipping her to Alabama is her mother's solution for Sylvie's unhappiness. Her father's cousin is restoring a family home in a town rich with her family's history. And that's where things start to get shady. As it turns out, her family has a lot more history than Sylvie ever knew. More unnerving, though, are the two guys that she can't stop thinking about. Shawn Maddox, the resident golden boy, seems to be perfect in every way. But Rhys—a handsome, mysterious foreign guest of her cousin's—has a hold on her that she doesn't quite understand.

Then she starts seeing things. Sylvie's lost nearly everything—is she starting to lose her mind as well?

Our Past Week of Fresh Picks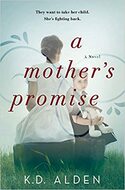 A MOTHER'S PROMISE
by K.D. Alden
Featured as Fresh Pick on May 9, 2021
Based on the true story behind a landmark U.S. Supreme Court Decision, K.D. Alden's debut is a rich and moving story of Read More »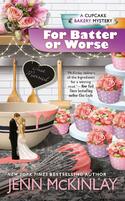 FOR BATTER OR WORSE
by Jenn McKinlay
Featured as Fresh Pick on May 8, 2021
The Fairy Tale Cupcake crew must discover the truth behind a death sprinkled with suspicion before Mel and Joe can say "I do", in Read More »
Catching up with old friends never felt so good
FOR BATTER OR WORSE couldn't be any more irresistible!
This return to Fairy Tale Cupcakes will be the highlight of my reading year!
A case of the culinary forces of good vs evil!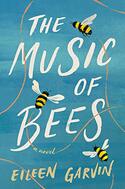 THE MUSIC OF BEES
by Eileen Garvin
Featured as Fresh Pick on May 7, 2021
Forty-four-year-old Alice Holtzman is stuck in a dead-end job, bereft of family, and now reeling from the unexpected death of her Read More »
A heartfelt story about loss, resiliency, friendship, and finding your way...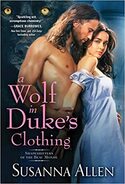 A WOLF IN DUKE'S CLOTHING
by Susanna Allen
Featured as Fresh Pick on May 6, 2021
A Duke in want of a wife... Alfred Blakesley, Duke of Lowell, has long been an enigma. No one dares to give a man of Read More »
She's determined to stay unmarried but now that he's found his mate, he's not letting her go.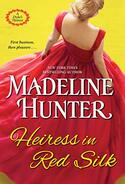 HEIRESS IN RED SILK
by Madeline Hunter
Featured as Fresh Pick on May 5, 2021
In this sparkling series from New York Times bestselling author Madeline Hunter, a mysterious bequest brings a whole new life—and brand-new love Read More »
Light romance and mystery combine to entertain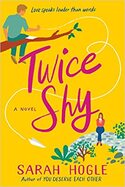 TWICE SHY
by Sarah Hogle
Featured as Fresh Pick on May 4, 2021
If you dream something hard enough, it might just come true . . .Maybell Parrish lives with her head in the clouds, which is the sensible choice Read More »
Two Misfits Find Love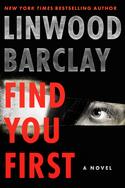 FIND YOU FIRST
by Linwood Barclay
Featured as Fresh Pick on May 3, 2021
Tech millionaire Miles Cookson has more money than he can ever spend, and everything he could dream of—except time. He has recently Read More »
Exceptionally original thriller won't let you put it down...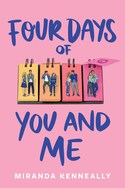 FOUR DAYS OF YOU AND ME
by Miranda Kenneally
Featured as Fresh Pick on May 2, 2021
Are they meant to be, or better apart? Every May 7th, the students at Coffee County High School take a class trip. And every year Read More »
A date to remember