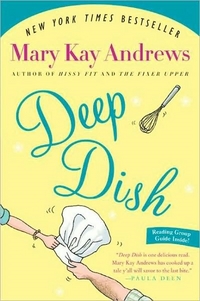 Harper
March 2009
On Sale: March 1, 2009
416 pages
ISBN: 0060837373
EAN: 9780060837372
Paperback (reprint)
Add to Wish List

After years of hard work, Gina Foxton, chef extraordinaire and former runner-up Miss Teen Vidalia Onion, is hosting her own show, Fresh Start, on Georgia public television. She's also dating the producer. But when Fresh Start goes bad—and her boyfriend is caught in flagrante delicto with the boss's wife—Gina decides it's time to pursue bigger dreams. Namely a gig on national television.
Gina knows she's destined to be the Cooking Channel's next superstar. But the execs also have their eyes on Tate Moody, Mr. "Kill It and Grill It" himself, host of the hunting, fishing, and cooking show Vittles. The ultimate man's man, Tate is a tasty side of beef with a large, swooning female fan base. Gina's loyal devotees consist of her free-spirited college-dropout sister and her mother . . . who calls every single day.
When the smoke clears there can be only one TV chef standing, and Gina and Tate are ready for the cook-off of their lives.

Our Past Week of Fresh Picks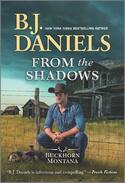 FROM THE SHADOWS
by B.J. Daniels
Featured as Fresh Pick on May 12, 2021
Dark secrets will always come to light…Some people might dream of inheriting a hotel in picturesque Buckhorn, Montana. To Casey Crenshaw, though, her Read More »
Riveting murder mystery
Murders. Ghosts, Danger and a Reunion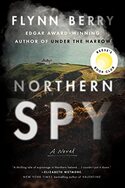 NORTHERN SPY
by Flynn Berry
Featured as Fresh Pick on May 11, 2021
A producer at the Belfast bureau of the BBC, Tessa is at work one day when the news of another raid comes on the air Read More »
Living Among the IRA
A riveting suspenseful novel of two sisters caught up in IRA terrorism!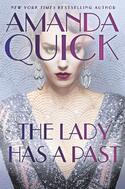 THE LADY HAS A PAST
by Amanda Quick
Featured as Fresh Pick on May 10, 2021
Beauty and glamour meet deception and revenge in this electrifying novel by New York Times bestselling author Amanda Quick. Investigative apprentice Lyra Brazier, the newest Read More »
Another wonderful story by the amazing Amanda Quick!
Intrigue and romance returns to Burning Cove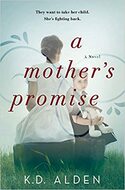 A MOTHER'S PROMISE
by K.D. Alden
Featured as Fresh Pick on May 9, 2021
Based on the true story behind a landmark U.S. Supreme Court Decision, K.D. Alden's debut is a rich and moving story of Read More »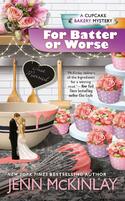 FOR BATTER OR WORSE
by Jenn McKinlay
Featured as Fresh Pick on May 8, 2021
The Fairy Tale Cupcake crew must discover the truth behind a death sprinkled with suspicion before Mel and Joe can say "I do", in Read More »
Catching up with old friends never felt so good
FOR BATTER OR WORSE couldn't be any more irresistible!
This return to Fairy Tale Cupcakes will be the highlight of my reading year!
A case of the culinary forces of good vs evil!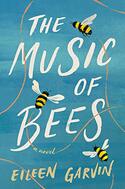 THE MUSIC OF BEES
by Eileen Garvin
Featured as Fresh Pick on May 7, 2021
Forty-four-year-old Alice Holtzman is stuck in a dead-end job, bereft of family, and now reeling from the unexpected death of her Read More »
A heartfelt story about loss, resiliency, friendship, and finding your way...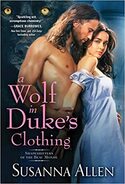 A WOLF IN DUKE'S CLOTHING
by Susanna Allen
Featured as Fresh Pick on May 6, 2021
A Duke in want of a wife... Alfred Blakesley, Duke of Lowell, has long been an enigma. No one dares to give a man of Read More »
She's determined to stay unmarried but now that he's found his mate, he's not letting her go.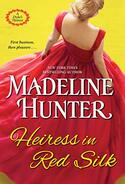 HEIRESS IN RED SILK
by Madeline Hunter
Featured as Fresh Pick on May 5, 2021
In this sparkling series from New York Times bestselling author Madeline Hunter, a mysterious bequest brings a whole new life—and brand-new love Read More »
Light romance and mystery combine to entertain