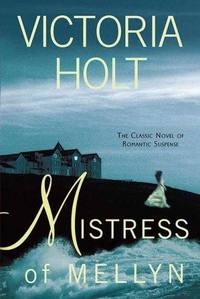 The Classic Novel of Romantic Suspense
St. Martin's Griffin
December 2008
On Sale: December 23, 2008
Featuring: Martha Leigh; Connan TreMellyn
336 pages
ISBN: 0312384157
EAN: 9780312384159
Trade Size (reprint)
Add to Wish List

Mount Mellyn stood as proud and magnificent as she had envisioned...
But what about its master--Connan TreMellyn? Was Martha Leigh's new employer as romantic as his name sounded?
As she approached the sprawling mansion towering above the cliffs of Cornwall, an odd chill of apprehension overcame her.
TreMellyn's young daughter, Alvean, proved as spoiled and difficult as the three governesses before Martha had discovered. But it was the girl's father whose cool, arrogant demeanor unleashed unfamiliar sensations and turmoil--even as whispers of past tragedy and present danger begin to insinuate themselves into Martha's life.
Powerless against her growing desire for the enigmatic Connan, she is drawn deeper into family secrets--as passion overpowers reason, sending her head and heart spinning.
But though evil lurks in the shadows, so does love--and the freedom to find a golden promise forever...

Our Past Week of Fresh Picks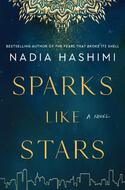 SPARKS LIKE STARS
by Nadia Hashimi
Featured as Fresh Pick on March 7, 2021
An Afghan American woman returns to Kabul to learn the truth about her family and the tragedy that destroyed their lives in this brilliant and Read More »
Of Love and Family, a beautiful story set in new and old countries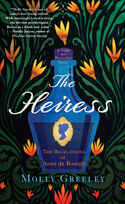 THE HEIRESS
by Molly Greeley
Featured as Fresh Pick on March 6, 2021
In this gorgeously written and spellbinding historical novel based on Pride and Prejudice, the author of The Clergyman's Wife combines the knowing eye Read More »
Hidden away from the world... a new Austen heroine prevails!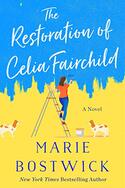 THE RESTORATION OF CELIA FAIRCHILD
by Marie Bostwick
Featured as Fresh Pick on March 5, 2021
Evvie Drake Starts Over meets The Friday Night Knitting Club in this wise and witty novel about a fired advice columnist who discovers lost and Read More »
Restoring power of Friendship amidst uncertainties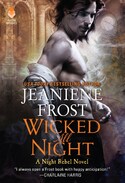 WICKED ALL NIGHT
by Jeaniene Frost
Featured as Fresh Pick on March 4, 2021
Set in New York Times bestselling author Jeaniene Frost's Night Huntress World, ancient deities are poised to wreak havoc, unless vampires Read More »
Epic, electrifying, and beautifully captures eternal romance!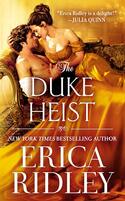 THE DUKE HEIST
by Erica Ridley
Featured as Fresh Pick on March 3, 2021
A NYT bestselling author kicks off a new Regency series of "irresistible romance and a family of delightful scoundrels" as a woman looking to recover Read More »
The Duke Heist Stole Our Hearts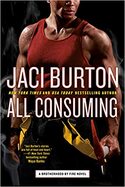 ALL CONSUMING
by Jaci Burton
Featured as Fresh Pick on March 2, 2021
A sizzling new romance about a firefighter who reunites with an old flame and tries to rekindle the passion they once felt. When firefighter Read More »
Get ready for an all consuming heat! YES!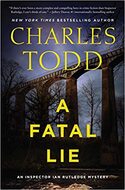 A FATAL LIE
by Charles Todd
Featured as Fresh Pick on March 1, 2021
In one of his most puzzling cases, Scotland Yard Inspector Ian Rutledge must delve deep into a dead man's life and his past Read More »
Shocking murders arise from lies rooted in the past!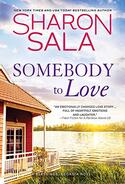 SOMEBODY TO LOVE
by Sharon Sala
Featured as Fresh Pick on February 28, 2021
New York Times and USA Today bestselling author Sharon Sala continues the bestselling Blessings, Georgia series. Not only did a family member steal the money Read More »
Betrayal may open up possibilities to a different love in Blessings, Georgia