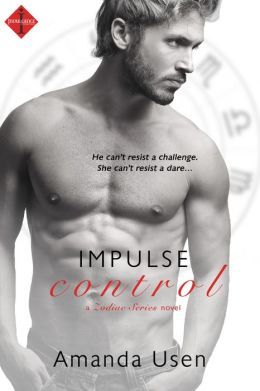 Purchase
Men of the Zodiac
Entangled Indulgence
January 2015
On Sale: January 19, 2015
ISBN: 1633751856
EAN: 9781633751859
Kindle: B00R6AVO8E
e-Book
Add to Wish List

Survivalist Russ Donovan is the toughest man in America, with a reality TV show to prove it. Now he's been strong-armed into filming a new show with dainty lifestyle expert Susannah Stone. But while "At Home in the Wild" could mean millions for his family's charity, Russ plans to put Little Susie Homemaker to the test—in the Adirondack Mountains in the dead of winter. And there's no way she'll be able to hack it...
Susannah is tougher than she looks. She's had to fight her way through life, and there's no way she'll let a bossy mountain man show her up. When she gets him on her turf, he's in serious trouble. But now she's run into a bit of problem. Because no one—least of all Russ and Susannah—expects sparks to fly both on camera and off. And now everyone will see their risqué rivalry break all of the rules...
Comments
11 comments posted.
Re: Impulse Control

This book sounds like it would be such a kick to read!!
What a great book to start of the series with, too!! This
isn't my sign, but I do know a couple of Aries, and I would
love to compare this book to them, to see how close you
nailed it to their personalities!! The entire series should
be a lot of fun to read, but unfortunately, I don't have a
Facebook account, so I'm going to have to get these books as
they come out, so I have the entire set!! Thank you for
coming here today to let us know about your series. I
really enjoyed reading your posting!!
(Peggy Roberson 10:52am January 22, 2015)
I am a Capricorn. I absolutely embody many of the traits
of this sign. I am stubborn to a fault, very responsible &
patient (just not with myself!), & am fiercely loyal. I am
a pack-rat (candles & of course, books!) & have a strong
work ethic.
(Maria Proctor 11:02am January 23, 2015)
I'm definitely a Scorpio
(Denise Holcomb 12:11pm January 24, 2015)
Thanks for this interesting post.
(Sharon Berger 11:59am January 24, 2015)
Me too Scorpio and so is my granddaughter. Sounds like an interesting concept.
(Pat Lieberman 10:53pm January 24, 2015)
I am a Taurus through & through.
(Mary Preston 2:10am January 25, 2015)
Thanks for the great excerpt, can't wait to read the rest of the book! I'm a Virgo but I don't really follow my horoscopes!
(Anita H 6:44am January 25, 2015)
My husband used to say I was bull-headed when we dated and
that was before he knew I was a Taurus. We had almost 57 years
of marriage.
Great idea for a series of books.
(Leona Olson 9:34am January 25, 2015)
Aries for sure!
(Gwenn Ostman 11:33am January 25, 2015)

(Suzanne Walker 1:45pm January 26, 2015)
I am an Aries, as my two best friends. Stubborn as can be, can't stand not to be in charge, but don't want to be the center of attention. I was clearly off the planet when patience was handed out. Life is a blast!
(Suzanne Walker 1:47pm January 26, 2015)
Registered users may leave comments.
Log in or register now!