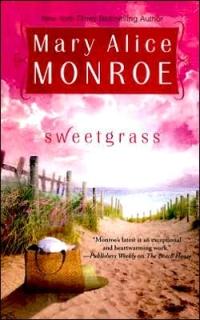 Purchase
MIRA
June 2006
Featuring: Mary June Blakely; Nona Bennett
448 pages
ISBN: 0778323064
Paperback (reprint)
Add to Wish List

Sweetgrass is a historical tract of land in South Carolina that has been home to the Blakely family for eight generations. But Sweetgrass -- named for the indigenous grass that grows in the area -- is in trouble. Taxes are skyrocketing. Bulldozers are leveling the surrounding properties. And the Blakelys could be forced to sell the one thing that continues to hold their disintegrating family together.
For Mary June Blakely, the prospect of leaving is bittersweet. Her life at Sweetgrass has been filled with both joy and heartache. She's raised her children here, but watched as tragedy drove them away. And though she knows leaving would finally mend her heart, moving her ill husband from the land he loves would break his. So she finds the strength to stay and fight -- for her children, her marriage and her home.
For Nona Bennett, the prospect of Sweetgrass being sold is unimaginable. Her family has woven the grass into baskets since the days of slavery, and her stake in the land has endured for generations. Nona's roots are as embedded in the Blakely family as her beloved sweetgrass is in the earth. She has seen firsthand the pain that they have suffered, and she alone understands that they can heal only once they decide what it really means to be a family.
Comments
No comments posted.

Registered users may leave comments.
Log in or register now!