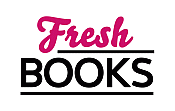 Hot Hot reads in August
Mary Alice Monroe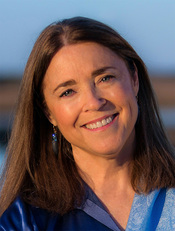 Photo Credit: Barbara J. Bergwerf

Pseudonym: Mary Alice Kruesi.

Known for her intimate portrayals of women's lives, Mary Alice Monroe's writing gained added purpose and depth with her books set in the Lowcountry of South Carolina. An active environmentalist, Monroe draws themes for her novels from nature and the parallels with human nature, thus drawing attention to various endangered species and the human connection to the natural world.
Mary Alice is involved with several environmental groups and is on the board of the South Carolina Aquarium, the Leatherback Trust, and Charleston Volunteers for Literacy. Her volunteer work with these and other groups provided the inspiration for her novels, The Beach House Trilogy.
With the same heart of conservation, Monroe has written two children's picture books, TURTLE SUMMER and A BUTTERFLY CALLED HOPE.
The Lowcountry Summer series is her newest endeavor and is set against the backdrop of the Atlantic bottlenose dolphins. THE SUMMER GIRLS, the first book in the series, was released summer 2013 and introduces the complex relationships between three sisters of the Muir family at Sea Breeze, their historic home on Sullivan's Island, S.C. The second installment, THE SUMMER WIND was released in 2014 and book three, THE SUMMER'S END was published in summer 2015, followed by A LOWCOUNTRY WEDDING in May 2016, and the last book in the series, A LOWCOUNTRY CHRISTMAS released in October 2016.
Monroe's new novel, BEACH HOUSE FOR RENT, will be released in June 2017. It will be the final installment of her nationally bestselling Beach House series.
Monroe is the author of nearly two dozen novels, several non-fiction titles, and children's books. Her body of work reflects her commitment to the natural world through literature. She is a featured speaker at events, both literary and conservation.
Her books have achieved several best seller lists, including the New York Times, SIBA, USA Today and are sold worldwide. Her children's books received several awards, including the ASPCA Henry Bergh award. Monroe was awarded the SC Center for the Book Award for Fiction and the International Book Award for Green Fiction. In May 2014, she was awarded the Career Achievement Award for mainstream fiction by RT Book Reviews, SW Florida's Distinguished Author Award, and the South Carolina Book Festival Literary Excellence Award.
Awards
Fresh Fiction Box Not To Miss, , The Summer Guests, July 2019

Log In to see more information about Mary Alice Monroe
Log in or register now!
Series
Lowcountry Summer | The Beach House
Books:
On Ocean Boulevard, May 2022
The Beach House # 6
Mass Market Paperback / e-Book
The Summer of Lost and Found, May 2022
The Beach House # 7
Trade Paperback / e-Book
The Long Road Home, April 2022
Paperback / e-Book
The Beach House, July 2021
Mary Alice Monroe's Beach House Series #1
Trade Size / e-Book
Swimming Lessons, July 2021
Mary Alice Monroe's Beach House Series #3
Trade Size / e-Book
On Ocean Boulevard, June 2021
Mary Alice Monroe's Beach House Series #6
Trade Size / e-Book
Reunion Beach, May 2021
Hardcover / e-Book
The Book Club, August 2020
Trade Size / e-Book (reprint)
Beach House Reunion, May 2020
The Beach House #5
Mass Market Paperback / e-Book (reprint)
On Ocean Boulevard, May 2020
Beach House #6
Hardcover / e-Book
The Summer Guests, April 2020
Trade Size / e-Book (reprint)
The Summer Guests, June 2019
Hardcover / e-Book
Beach House Reunion, April 2019
The Beach House
Paperback / e-Book (reprint)
Beach House Reunion, June 2018
The Beach House #5
Hardcover / e-Book
Beach House for Rent, April 2018
Trade Size / e-Book
A Lowcountry Christmas, November 2017
Mass Market Paperback / e-Book (reprint)
Beach House for Rent, June 2017
Beach House #4
Hardcover / e-Book
A Lowcountry Wedding, April 2017
Mass Market Paperback / e-Book (reprint)
A Lowcountry Christmas, November 2016
Lowcountry
Hardcover / e-Book
The Beach House, June 2016
Trade Size / e-Book (reprint)
A Lowcountry Wedding, May 2016
Lowcountry Summer #4
Paperback / e-Book
The Summer's End, May 2015
Lowcountry Summer, #3
Paperback / e-Book
The Summer Wind, June 2014
Lowcountry Summer #2
Hardcover / e-Book
The Summer Girls, July 2013
Lowcountry Summer #1
Paperback / e-Book
Skyward, June 2011
Paperback
The Butterfly's Daughter, May 2011
Hardcover
The Long Road Home, November 2010
Trade Size (reprint)
Sweetgrass, May 2010
Paperback (reprint)
The Four Seasons, August 2009
Paperback
Last Light Over Carolina, July 2009
Hardcover
The Book Club, May 2008
Trade Size
Swimming Lessons, April 2008
Trade Size
Swimming Lessons, April 2007
The Beach House #3
Hardcover / e-Book
Turtle Summer, April 2007
Hardcover
Sweetgrass, June 2006
Paperback (reprint)
The Beach House, May 2006
Trade Size (reprint)
Sweetgrass, July 2005
Hardcover
Skyward, June 2005
Trade Size (reprint)
Girl in the Mirror, July 2004
Paperback (reprint)
The Four Seasons, February 2004
Trade Size
The Book Club, June 2003
Trade Size / e-Book (reprint)
The Beach House, May 2002
Beach House #1
Paperback / e-Book