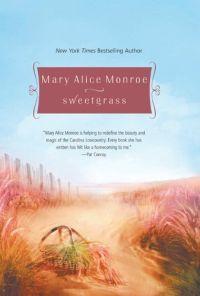 Purchase
MIRA
July 2005
368 pages
ISBN: 0778321878
Hardcover
Add to Wish List

Women's Fiction | Contemporary
Named for the indigenous grass that grows within its borders, Sweetgrass is the ancestral estate of the Blakely family. For eight generations succeeding sons have been stewards of the plantation along the majestic coast of South Carolina.
Now Sweetgrass is in peril. Bulldozers are leveling surrounding properties, development has pushed property taxes to staggering new heights and family members are itching to capitalize on the escalating value of the land. The Blakelys may be forced to sell the one thing that holds their dysfunctional family together--Sweetgrass.
For Mary "Mama June" Blakely, the struggle to hold on to the land has been an overwhelming burden. Her life at Sweetgrass has encompassed both joy and unspeakable heartache. Tragedy drove her son, Morgan, to Montanna. Her daughter, Nan, is married to one of the very developers who seeks to destroy her home, and her husband, Preston, is devastated by his failure to maintain the family's heritage.
Then tragedy strikes again, felling the patriarch with a massive stroke. Yet his subsequent disability unites the family for the first time in more than a decade.
Mama June once again draws her family close. Morgan returns home to assume for his disabled father the fight for the family's heritage. Nan rediscovers her identity and questions her husband's motives. And Aunt Adele rekindles a lifelong resentment.
For Nona Bennett, the former housekeeper, the bond to Sweetgrass and the Blakely family remains strong. Her ancestors were enslaved at Sweetgrass and later generations worked there as free men and women. Much of the Bennett family heritage also lies within the borders of Sweetgrass. Perhaps more important, the land holds one of the few remaining sources of the grass that she uses to craft her exquisite baskets. How will she pass on the three-hundred-year-old basket-weaving tradition if the sweetgrass is plowed under to prepare the way for more houses?
Comments
No comments posted.

Registered users may leave comments.
Log in or register now!