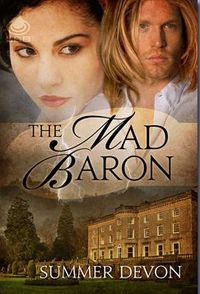 Purchase
Liquid Silver
April 2011
On Sale: April 1, 2011
ISBN: 1595788093
EAN: 9781595788092
e-Book
Add to Wish List

Nathaniel, the new Baron Felston, awakes from a fever to discover he's a prisoner on his own estate. At first, certain he's gone insane, Nathaniel learns potent opiates are the cause of his strange vision. But, barricaded in a small room, he can't outwit his mysterious jailer.
Determined to steal back one of her father's swords, Florrie Cadero gets more than she bargained for when she breaks into the baron's mansion. The dashing, drugged man in the locked room soon sweeps her into his story—and his bed. When she discovers they're trapped together, she devises a clever escape. Addicted to his captor's drugs and bent on revenge, Nathaniel seeks out the feisty thief who freed him. Florrie, now a shopgirl, has foresworn her life of adventure. But Nathaniel's offer of employment intrigues her. Together they must break his addiction and expose the villain who would destroy his life.
Comments
No comments posted.

Registered users may leave comments.
Log in or register now!