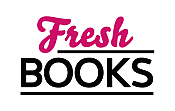 October ushers in great books with holiday themes!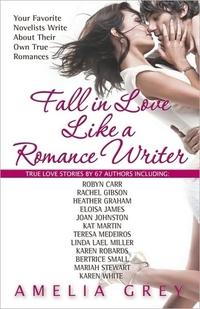 Purchase
Fall In Love Like A Romance Writer
Amelia Grey
Your Favorite Novelists Share Their Secret Keys to a Long and Lasting Love
HCI
February 2011
On Sale: February 1, 2011
264 pages
ISBN: 0757315542
EAN: 9780757315541
Paperback
Add to Wish List

Unveil the secrets to real romance from the masters of the fictional world
According to Romance Writers of America, romance fiction tops the publishing charts with $1.37 billion annual sales.* Now that's sexy. Clearly, romance is alive and well in the world of publishing. Readers can't get enough, which is why the timing is ripe to unleash a book that goes beyond the fictional bedroom doors between the story-filled satin sheets to uncover the intimate secrets behind the real romantic relationships of more than 65 beloved, bestselling romance novelists. Linda Lael Miller, Mariah Stewart, Robyn Carr, Heather Graham, Joan Johnston, Kat Martin, Pamela Morsi, Sabrina Jeffries, Eloisa James, Rachel Gibson, and many others share what has made their own true romances loving and lasting. At the heart of Fall In Love Like a Romance Writer is the author bestselling romance writer Amelia Grey. Together, these ladies of luscious language, tell secrets about their own true loves. Readers will enjoy glimpsing into the exclusive and private world of their favorite romance writers. Humorous, poignant, and entertaining from beginning to end, Fall In Love Like a Romance Writer reveals what it takes to have your own happily ever after, just like the ones your beloved writers are creating and living.
*Source: Business of Consumer Book Publishing 2009
The Contributors: Bertrice Small, Cathy Maxwell, Robyn Carr, Pamela Morsi, Haywood Smith, Heather Graham, Jill Marie Landis, Linda Lael Miller, Rachel Gibson, Sharon Lathan, Patricia Potter, Deb Stover, Karen White, Joan Johnston, Stella Cameron, Kat Martin, Mary Jo Putney, Meryl Sawyer, Victoria Alexander, Mariah Stewart, Stef Ann Holm, Laura Lee Guhrke, Jasmine Cresswell, Dee Davis, Judi Fennell, Jannine Corti Petska, Terry Spear, Ciji Ware, Nicole Byrd, Stephanie Bond, Geri Buckley Borcz, Teresa Medeiros, Sabrina Jeffries, Mary Balogh, Leigh Greenwood, Eloisa James, Judith Arnold, Karen Robards, Linda Wisdom, Cheryl Brooks, Elizabeth Boyle, Michele Young, Elizabeth Hoyt, Amanda Scott, Jean Brashear, Lorraine Heath, Jade Lee, Elizabeth Grayson, Annette Blair, Christie Ridgway, Jo Ann Ferguson, Jennifer Blake, Kate Austin, Shana Galen, Shirl Henke, Suzanne Forster, Susan Anderson, Nicola Cornick, Gayle Callen, Robin Lee Hatcher, and Kasey Michaels.
Comments
No comments posted.

Registered users may leave comments.
Log in or register now!