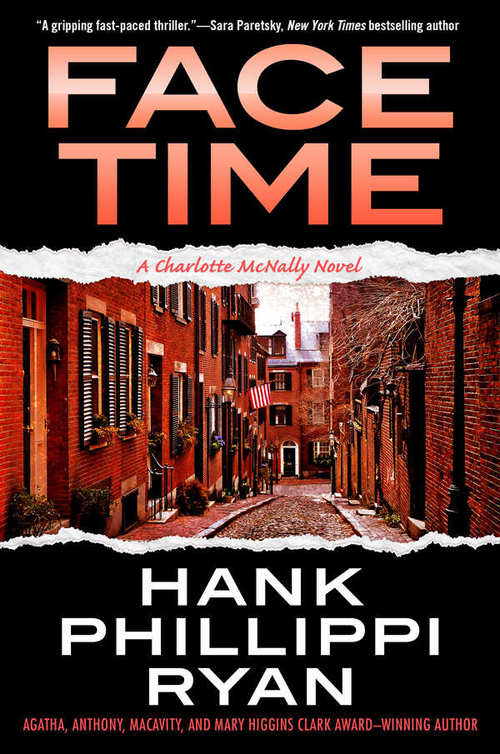 Purchase
Charlotte McNally #2
Forge
April 2016
On Sale: April 12, 2016
Featuring: Charlotte McNally
288 pages
ISBN: 0765384787
EAN: 9780765384782
Kindle: B015MP6UUQ
Paperback / e-Book (reprint)
Add to Wish List

Other Editions
Mass Market Paperback (October 2007)
Mystery Woman Sleuth | Romance Suspense
It's the scoop of a journalist's dreams!
New evidence in an old murder case could set a convicted woman free. Who better to crack the story than Boston's own version of Brenda Starr? Unfortunately, the prime source won't talk, the attorney general is trying to block the investigation, and the more Charlotte snoops around, the more people turn up dead!
An extended visit from her persnickety mother isn't helping. And Josh, the incredibly sexy new love of her life, may be the picture of perfection, but that includes a close-up of a prickly preteen who's not keen on sharing her daddy with Charlotte.
What's a star reporter to do? If anyone can pull it together it's Charlotte, but she'd better hurry, because someone wants her nose out of their news--for good.
Charlotte McNally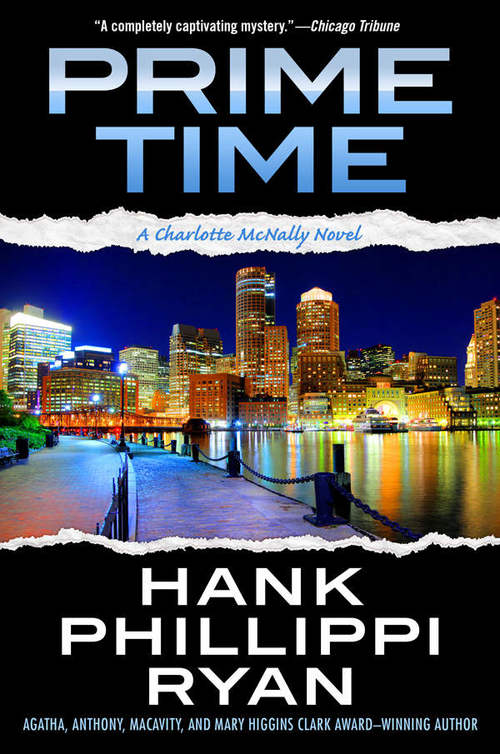 Prime Time
#1.0
Amazon.com | BN.com | Apple Books | Kobo | Google Play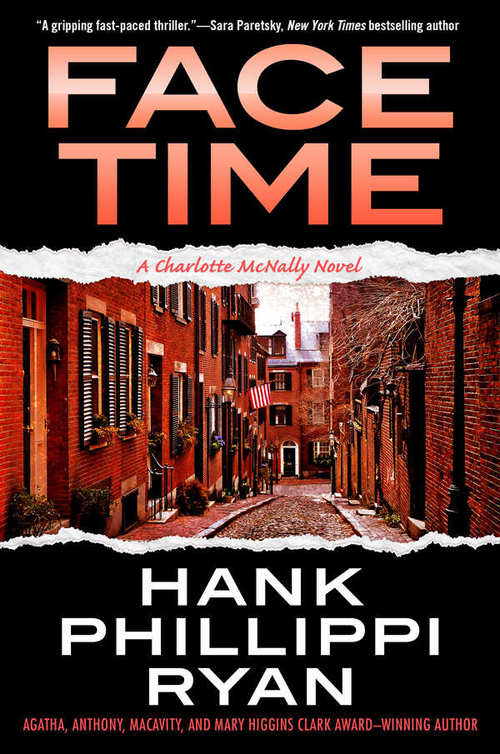 Face Time
#2.0
Amazon.com | BN.com | Apple Books | Kobo | Google Play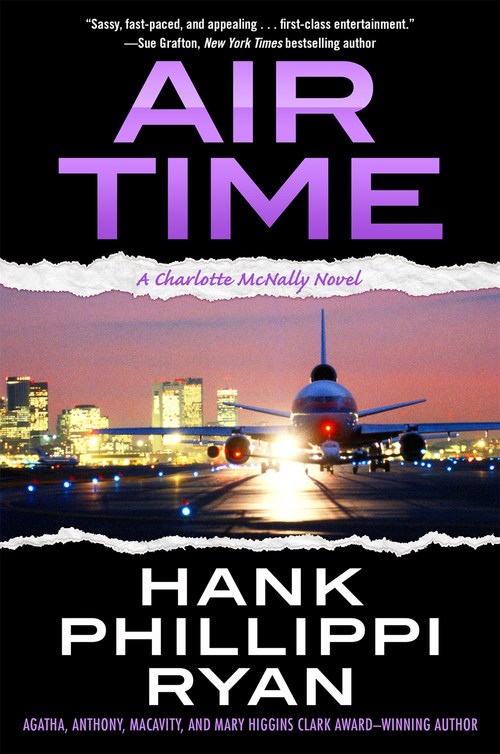 Air Time
#3.0
Amazon.com | BN.com | Apple Books | Kobo | Google Play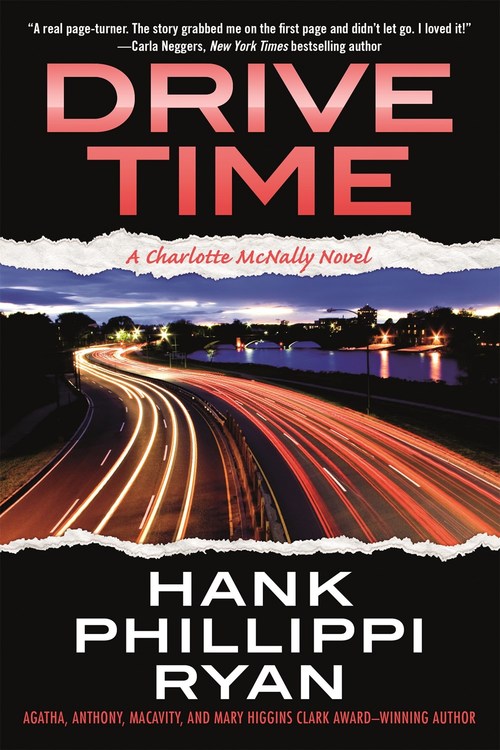 Drive Time
#4.0
Amazon.com | BN.com | Apple Books | Kobo | Google Play
Comments
22 comments posted.
Re: Face Time

Loved the interview! When I was younger my mom and I didn't see eye to eye, but as I grew older(wiser..LOL) we got along great until she passed. Wouldn't have traded our time together for anything!
(JoAnn White 10:15am July 28, 2009)
I just ordered Prime Time. Can't wait to read it.
My mom and I have always gotten along. In fact, we just got back from a vacation together. That's not to say that we always see eye to eye on things! The debates are always interesting and entertaining though!
(Kara Conrad 12:08pm July 28, 2009)
My mother and I always got along - it's my daughter that doesn't speak the same language! She got a lot easier to talk with when she got a job and was out on her own. Before that, one of our memorable conversations went something like this:
D "I would like to speak to Dr. M the advisor" (I was an advisor to many students at a local college so I put on my Dr. M the advisor hat and gave her several options).
D "But Mum which one should I pick?"
Dr. M. "I'm sorry. You asked to speak with Dr. M not The Mother. I can't help you there!"
(Karin Tillotson 12:21pm July 28, 2009)
Hey Jo-
Thanks! Yes, it's lovely when daughters and mothers realize they have more common ground than just being related. I'm so touched that you wound up being pals--she must have been so thrilled.
(HAnk Phillippi Ryan 1:18pm July 28, 2009)
Hey Kara
Terrific! Please let me know how you like Prime Time, okay? (And what you think should happen about...well, you'll see.)

Vacation with your Mom! You're so lucky--how many of us could manage that?
WIth our moms--or with our daughters? Anyone else--are you vacation buddies?
(HAnk Phillippi Ryan 1:20pm July 28, 2009)
Karin--that's truly a funny story. And exactly what Face Time is about. I'm really hoping mothers and daughters read it together--I think it could open a lot of doors!
(HAnk Phillippi Ryan 1:21pm July 28, 2009)
I borrow from all relationships to make up characters,so everythings an amalgamation. Nothing is off limits. I received Prime Time yesterday and the bold bookmarks are now placed halfway through. Hooked on the first 4 lines sometimes it's like thinking out loud.
(Alyson Widen 1:27pm July 28, 2009)
My mother and I were always close. I still pick up the phone now and then to call her - and she's been gone for 10 years.
(Karen Barnett 2:16pm July 28, 2009)
I ordered signed copies from Mystery Lovers Bookshop of all three books! Can't wait to read them! My mom & I basically grew up together - so most of the time, we get along great!!
(Kelli Jo Calvert 2:26pm July 28, 2009)
I'm lucky to be very close to my mom now, especially since I was such a brat of a teenager. The harder part is that I find myself doing more and more to care for my parents as they get older, and while I would always to anything I can for them, it is so bittersweet. I can't imagine the day I don't have my parents.
(Michelle St. James 3:03pm July 28, 2009)
I get along with my mom now, but that wasn't always the case. Our relationship definitely changed for the better after the death of my father.
(LuAnn Morgan 3:13pm July 28, 2009)
When I was a teenager my mum and fought and fought - it wasn't until I came home from uni that we started getting on again.
My daughter is 5 and we adopted her when she was 4. She's soooo tall for her age and acts at least 10 years older! Scary!!! I love her to bits and she has begun copying my phrases and mannerisms. She looks nothing like me but is mine - all mine - well, daddy can get a cuddle every now and again too.
(Sarah Keery 3:14pm July 28, 2009)
Oh--you're all so wonderful--and it's heart-warmenig to hear your stories.

In fact: I'll give a free FACE TIME to three commenters..in honor of all of our moms.

And that's in addition to the contest!
(HAnk Phillippi Ryan 3:29pm July 28, 2009)
Alyson: Thank you so muuh!When you're finished, do let me know how you like PRIME TIME!

Karen: That's very sweet. And I bet--she knows when you pick up the phone.
(HAnk Phillippi Ryan 3:36pm July 28, 2009)
Kelli Jo--Thank you so much! Isn't it great--Mystery Lovers Bookshop offers free first class shipping on all the Charlie McNally books--and they're all signed!

Michelle: Does your mother remember you as a brat? I bet she has some fond memories, too..

LuAnn--yes, life can be bittersweet.
(HAnk Phillippi Ryan 3:41pm July 28, 2009)
My Mom, well, I love her, but, my
brother and sister moved 3/4 of the
way across the country, I'm just sayin'!
I grew to understand her as I grew
older. SHe does everything from her
heart, even if its too much.

We do vacation together, my parents
bought a place right up the street
from us down the Cape. Just enough
distance.

Remaining close has tightened our
bond, something my brother and
sister will never have, and something
that their children miss out on.
(Kristin Fitzgerald 3:47pm July 28, 2009)
I always got along with my mother and I still miss her every day of my life she has been gone 6 years now; I also get along well with my daughter though we have had differences over the years, I try to make sure we work through it and so does she
(Diane Sadler 6:47pm July 28, 2009)
I know it is a bit off topic but, I wanted to thank you for being so nice to me at RWA. You took time out of signing your book to give me some reassuring words about getting author's signatures. Had I known who I was talking to, I might have been a bit more nervous. You gave me a lip balm and I didn't look at the name on it until I got home. I read more mysteries than romances so I didn't expect you to be at the conference.

Thank you for taking the time to tell me it's okay to be a bit of a fanboy when meeting authors.

Oh, you were the featured author on the stopyourekillingme.com newsletter.
(V Scott 10:41pm July 28, 2009)
V Scott! You absolutely made my day. What a lovely thing to say..and I am delighted.
Keep in touch, okay?

Diane..your daughter must be so grateful to have such a good mom. Wonder where you learned it?
(HAnk Phillippi Ryan 10:53pm July 28, 2009)
It is hard not to be a mother to your
kids, and even harder to keep a good
balance. I've learned to keep my
opinions to myself, most of the time. I
try to be there for them when they
need me, but to wait until they want
my advice or help.
I remember the rough years when I
was a teen - I was much too
outspoken for my parents. However,
by the time I finished college, my
mom and I were friends. I went
overseas in the Peace Corps for 3
years right after graduation. I was so
looking forward to the adult
mother/daughter relationship. On my
trip home, I got word my mom was
dying. She died of cancer barely 3
weeks after I got home. That was 38
years ago and everyday I miss not
being able to share things with her.
(Patricia Barraclough 11:09pm July 28, 2009)
I've always had a hard relationship with my mother. She has always tried to compete with me. I thought after all of these years, that things would change. They just haven't. All I can do now is try to remain on a decent level with her.
(Cheryl English 11:55pm July 28, 2009)
I was my mother's care-giver the last few years of her life, so we became very close. She died a few years ago and I still miss talking with her, just watching TV with her, quilting with her. I just miss her.
(Patsy Hagen 6:31pm August 2, 2009)
Registered users may leave comments.
Log in or register now!