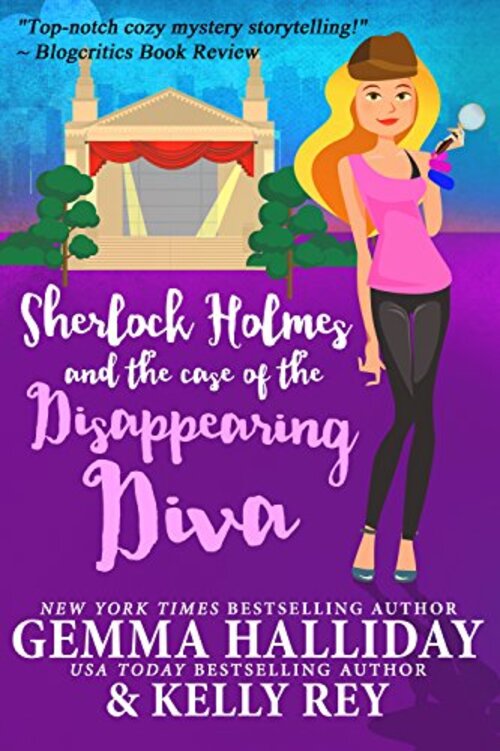 Purchase
Sherlock Holmes and the Case of the Disappearing Diva
Gemma Halliday, Kelly Rey
Marty Hudson Mysteries #2
Gemma Halliday Publishing
August 2020
On Sale: August 14, 2020
225 pages
ISBN: 1722838949
EAN: 2940155295068
Kindle: B07DP3NBH7
e-Book
Add to Wish List

From #1 Amazon, New York Times & USA Today bestselling author Gemma Halliday comes a story about Sherlock Holmes, two savvy female detectives, and one chance to catch a killer and the hot Dr. Watson at the same time...

If there's one thing Martha "Marty" Hudson can't say no to, it's her best friend Irene Adler. So when Irene's little white lie about a fake detective named Sherlock Holmes turns into a real case from an actual paying client, Marty is all in. But their simple missing person case takes a deadly turn when the missing "person" ends up being a missing corpse. Rebecca Lowery was an opera singer in life and, according to her sister, who hires the famous detective to find her, a diva with capital D. When her body goes missing after a supposedly accidental fall, Marty and Irene can think of several people who might want the diva to disappear permanently—especially if her missing body is actually hiding evidence of her murder. Is it the boyfriend with a temper and a shady record, the jealous understudy who's now stealing the show, the creepy undertaker with possible ties to the underworld, or the estranged sister herself who now inherits everything? Marty and Irene aim to find out, even while trying to keep cool around the hot ME, Dr. Watson, and dodging questions from the Irregulars blogger, Wiggins, about the mysterious man behind the name Sherlock Holmes. Will the ladies be able to pull this one off? Or are they in over their heads...and possibly about to take their own final bows?

The Marty Hudson Mysteries:
Sherlock Holmes and the Case of the Brash Blonde - book #1
Sherlock Holmes and the Case of the Disappearing Diva - book #2

What critics are saying about the Marty Hudson Mysteries:

"This is a terrific new series featuring modern updated Sherlock Holmes characters. I've been looking forward to reading this book as a fan of Sherlock Holmes and I was not disappointed."
~ A Cozy BookNook

"One of the most anticipated of the fall releases happens to be one of THE BEST of the fall releases! Halliday and Rey have joined forces to create a SUPERLATIVE new cozy mystery series that will leave readers clamoring for more."
~ Blogcritics, Diane Morasco

"This well-written book is loaded with fantastic, lovable characters. Marty's story is full of humor, mystery and suspense."
~ BookLikes

Rating: This story does not contain any graphic violence, language, or sexual encounters. Its rating would be similar to PG-13 or what you would find on a Hallmark Channel movie or TV series.
Marty Hudson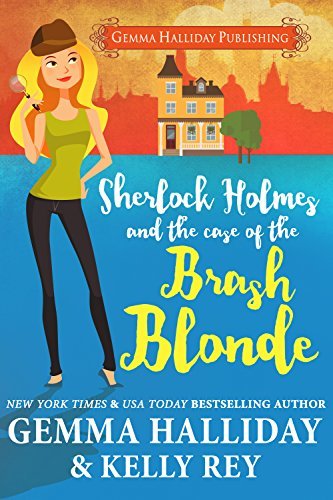 Sherlock Holmes and The Case of the Brash Blonde
#1.0
Kindle | BN.com | Apple Books | Kobo | Google Play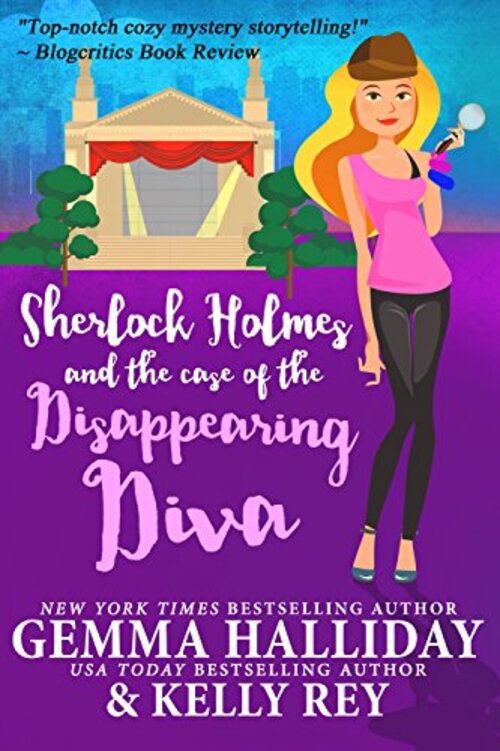 Sherlock Holmes and the Case of the Disappearing Diva
#2.0
Kindle | BN.com | Apple Books | Kobo | Google Play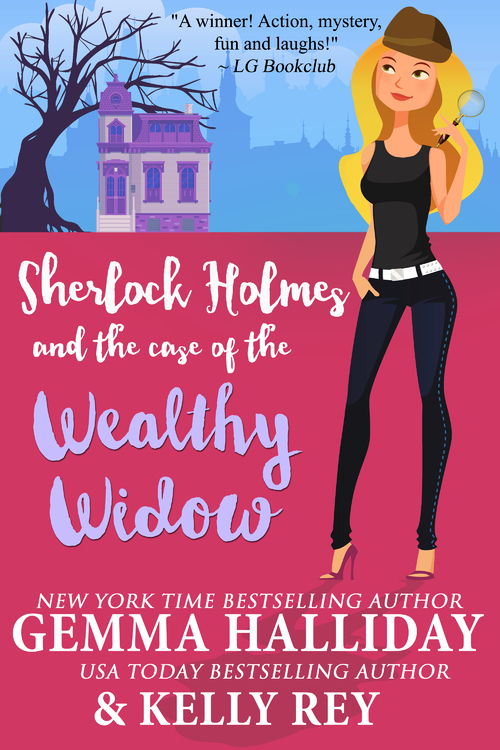 Sherlock Holmes and the Case of the Wealthy Widow
#3.0
Kindle | BN.com | Apple Books | Kobo | Google Play
Comments
No comments posted.

Registered users may leave comments.
Log in or register now!