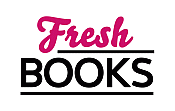 Fall into September books you'll love
Gemma Halliday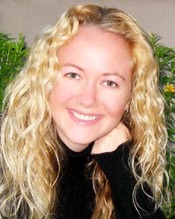 Blogging at Fresh Fiction
Make Your Blog Browsing Pay Off! Read Gemma Halliday's Blog TODAY and Enter to WIN!!!
January 1, 2010
Thanks so much for having me as your guest. I'm excited to have a new Maddie Springer book coming out. So pleased, I'm Read More...
Gemma Halliday | Best Wedding Stories...
December 29, 2008
My latest book, Mayhem in High Heels, follows fashion designer turned Read More...
Gemma Halliday | In Search of Prince Charming...
January 25, 2008
Dating is hard. I mean, way harder than writing a book. Way harder than getting published. Even harder than walking in five inch stilettos. Mostly Read More...
Gemma Halliday | High Heels Mysteries
August 30, 2007
Yay, I get to be on the Fresh Fiction blog! (squee!) Hi all! I'm Gemma Read More...
Gemma had a hard time figuring out what she wanted to be when she grew up. She worked as a film and television actress, a teddy bear importer, a department store administrator, a preschool teacher, a temporary tattoo artist, and a 900 number psychic, before finally selling her first book, Spying in High Heels, in 2005 and deciding to be a writer.
Since then, Gemma has written several mystery novels for both adults nad teens and been the recipient of numerous awards, including a National Reader's Choice award and three RITA nominations. Her books have hit both the USA Today and the New York Times Bestseller lists.
Gemma now makes her home in the San Francisco Bay Area where she is hard at work on her next book.
Interviews for Gemma Halliday
Chatting with Gemma Halliday... fun-filled mysteries set in Hollywood!
October 1, 2007
Log In to see more information about Gemma Halliday
Log in or register now!
Series
High Heels | 12 Days of Christmas | Jamie Bond | Tahoe Tessie Mysteries | Wine & Dine | Marty Hudson
Books:
Sherlock Holmes and the Case of the Wealthy Widow, August 2021
Marty Hudson Mysteries #3
e-Book
Killer Among the Vines, June 2021
Wine & Dine Mystery Series #7
e-Book
Wicked Games, March 2021
Hartley Grace Featherstone Mysteries #3
Paperback / e-Book
Deadly Bond, January 2021
Jamie Bond #6
Paperback / e-Book
Killer Looks, December 2020
Hartley Grace Featherstone Mysteries #2
e-Book (reprint)
Jeopardy in High Heels, October 2020
High Heels Mystery Series #12
e-Book
Fashion, Rosé & Foul Play, August 2020
Wine & Dine Mysteries #6
e-Book
Sherlock Holmes and the Case of the Disappearing Diva, August 2020
Marty Hudson Mysteries #2
e-Book
Peril in High Heels, June 2020
High Heels Mystery Series #11
e-Book
Death in Wine Country, April 2020
Wine & Dine Mysteries #5
e-Book
Marriage, Merlot & Murder, February 2020
Wine & Dine Mysteries #4
e-Book
Suspect in High Heels, October 2019
High Heels #10
Paperback / e-Book
Victim in the Vineyard, September 2019
Wine & Dine Mysteries #3
e-Book
Chocolate Covered Death, July 2019
Wine & Dine Mysteries #2
e-Book
A Sip Before Dying, May 2019
Wine & Dine Mysteries #1
e-Book
Fatal Bond, October 2018
Jamie Bond #5
e-Book
Play Dead, October 2017
e-Book
Sherlock Holmes and The Case of the Brash Blonde, September 2016
Marty Hudson Mysteries #1
e-Book
Dangerous Bond, March 2016
Jamie Bond #4
e-Book
Hey Big Spender, October 2015
Tahoe Tessie Mysteries #2
Paperback / e-Book
Deadly in High Heels, February 2015
High Heels Mysteries #9
Paperback / e-Book
Cozy Christmas Capers, December 2014
e-Book
Lethal Bond, July 2014
Jamie Bond #3
e-Book
Homicide in High Heels, May 2014
High Heels #8
e-Book
Mystery Spring Fling, March 2014
e-Book
Twelve's Drummer Dying, December 2013
12 Days of Christmas
e-Book
Sweetheart in High Heels, December 2013
High Heels Mysteries short story #5.75
e-Book
Blonde Bombshell, November 2013
Jamie Bond novella
e-Book
Luck Be A Lady, August 2013
Tahoe Tessie Mysteries #1
Paperback / e-Book
Secret Bond, May 2013
Jamie Bond #2
e-Book
Danger in High Heels, January 2013
High Heels Mysteries #7
e-Book
Unbreakable Bond, August 2012
Jamie Bond Mysteries #1
e-Book
Honeymoon in High Heels, August 2012
High Heels Mysteries #5 1/4
e-Book
Social Suicide, May 2012
Deadly Cool #2
Trade Size / e-Book
Play Nice, March 2012
Hardcover / e-Book
Fearless in High Heels, January 2012
High Heels Mysteries #6
e-Book
Deadly Cool, October 2011
Deadly Cool #1
Trade Size / e-Book
Hollywood Confessions, June 2011
Hollywood Headlines #3
e-Book
Christmas in High Heels, April 2011
High Heels Mysteries #3 1/2
e-Book
Sweetheart in High Heels, February 2011
High Heels Mysteries #5 1/2
e-Book
The Perfect Shot, February 2011
Hollywood Headline Mystery #2
Trade Size
Mayhem in High Heels, November 2010
High Heels Mysteries #5
e-Book (reprint)
Alibi in High Heels, November 2010
High Heels Mysteries #4
e-Book (reprint)
A High Heels Haunting, November 2010
e-Book (reprint)
Undercover in High Heels, November 2010
High Heels Mysteries #3
e-Book (reprint)
Killer in High Heels, November 2010
High Heels Mysteries #2
e-Book (reprint)
Hollywood Secrets, November 2010
Hollywood Headlines #2
e-Book (reprint)
Hollywood Scandals, November 2010
Hollywood Headlines #1
e-Book (reprint)
Spying in High Heels, October 2010
High Heels Mysteries #1
e-Book (reprint)
Viva Las Vegas, September 2010
e-Book
Scandal Sheet, November 2009
Hollywood Headlines #1
Mass Market Paperback
Dreams & Desires, Vol. 3, February 2009
Trade Size
Mayhem In High Heels, January 2009
High Heels #5
Mass Market Paperback / e-Book
These Boots Were Made for Strutting, May 2008
Mass Market Paperback
Alibi in High Heels, March 2008
High Heels #4
Mass Market Paperback / e-Book
Dreams & Desires, February 2008
A Collection of Romance Tales, Vol. 2
Trade Size
Undercover in High Heels, September 2007
High Heels #3
Mass Market Paperback / e-Book
Dreams and Desires, March 2007
e-Book
Dreams and Desires, March 2007
Paperback
Dreams and Desires, March 2007
Hardcover
Killer In High Heels, March 2007
High Heels Mystery #2
Paperback / e-Book
Spying in High Heels, August 2006
High Heel Mysteries - Book 1
Paperback / e-Book

Videos