Robyn DeHart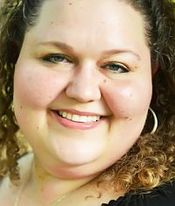 Blogging at Fresh Fiction
Robyn DeHart | My Top Five Favorite Tropes
September 12, 2018
Fake relationships: Fake fiances, marriages of convenience – however you work it, I love me some fake relationships. I've written quite a few Read More...
Robyn DeHart | The Hunt
August 12, 2015
I don't really remember what it was that drew me to romance when I first started reading them. I was young, so I suppose Read More...
Robyn DeHart | Reflections and new beginnings
December 29, 2012
The packages are all opened and some of you have probably already taken down your trees and decorations. Right now my living room looks like Read More...
Robyn DeHart | It's all about the begnnings
March 3, 2011
It was a dark and stormy night… Beginnings. I know so many writers that love beginnings. They love them so much they have drawers (really Read More...
Robyn Dehart | The Hunt Is On...
June 8, 2010
I remember when I was in the fifth grade my Social Studies teacher gave us a scavenger hunt to do that coincided with the Reagan Read More...
Robyn DeHart | What's in a love scene?
Comment and Win!
July 29, 2009
In its various forms, love scenes are probably one of the most discussed topics at romance writers' conferences. Love scenes are an integral part of Read More...
Robyn DeHart always knew she wanted to be a writer, but it took a while to discover precisely what she wanted to write. Reading Kathleen Woodiwiss's A Rose in Winter sealed the deal, and she's been reading and writing romance ever since. She should have realized she was destined for this career when her Barbies insisted on hosting elaborate masquerade parties, complete with stolen kisses in the moonlight. Researching her novels is always exciting, but when it involves eating chocolate, it's especially sweet. She lives in beautiful central Texas with her incredibly supportive husband, The Professor, and their 2 precocious daughters as well as a menagerie of animals. She loves to hear from readers.
Log In to see more information about Robyn DeHart
Log in or register now!
Series
Brotherhood of the Sword | Lords of Vice - DeHart
Books:
The Virgin and the Viscount, April 2021
Lords of Vice #4
e-Book
The Earl and the Reluctant Lady, November 2018
e-Book
The Marquess and the Maiden, September 2018
Lords of Vice
e-Book
Dueling With The Duke, May 2016
Brotherhood of the Sword #2
e-Book
Undercover with the Earl, August 2015
Brotherhood of the Sword #1
e-Book
The Masquerading Mistresses Series, December 2014
e-Book
Misadventures in Seduction, September 2014
A Masquerading Mistress Novella
e-Book
For Her Spy Only, August 2014
e-Book
No Ordinary Mistress, April 2014
Masquerading Mistresses
e-Book
Forbidden Love Series, November 2013
e-Book
A Little Bit Scandalous, August 2013
e-Book
The Secrets of Mia Danvers, May 2013
e-Book
A Little Bit Sinful, April 2013
e-Book
A Little Bit Wicked, December 2012
Forbidden Love #1
e-Book
Treasure Me, March 2011
The Legend Hunters
Paperback / e-Book
The Mammoth Book of Regency Romance, August 2010
Trade Size
Desire Me, June 2010
The Legend Hunters #2
Mass Market Paperback
Seduce Me, August 2009
Legend Hunters #1
Mass Market Paperback
Tempted at Every Turn, August 2007
Ladies' Amateur Sleuth Society, #3
Mass Market Paperback
Deliciously Wicked, October 2006
Ladies' Amateur Sleuth Society
Paperback
A Study in Scandal, February 2006
Ladies' Amateur Sleuth Society - Book 1
Paperback
Courting Claudia, August 2005
Paperback

Videos
Click Title to Play
Seduce Me