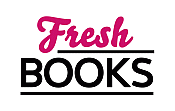 May Books for you!
Mandy M. Roth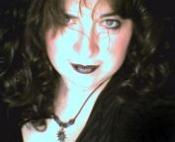 Mandy M. Roth grew up fascinated by creatures that go bump in the night. From the very beginning, she showed signs of creativity—writing, painting, telling scary stories that left her little brother afraid to come out from under his bed. Combining her creativity with her passion for the paranormal has left her banging on the keyboard into the wee hours of the night. Her books have won numerous awards, including an RT nomination for Best Paranormal Erotic.
Mandy lives on the shores of Lake Erie with her husband, their three boys and a boxer pup named Hercules. When Mandy is not writing, she's doing cover art for various places with a super double secret brush name. She also co-hosts a live talk radio show, Raven Radio, which was recently mentioned in Romantic Times Magazine and has given several marketing workshops for authors. She has a Bachelor of Science and is currently working on her Master's Degree in Marketing.
Log In to see more information about Mandy M. Roth
Log in or register now!
Series
Books:
Thunder with a Chance of Lovestruck, November 2022
Grimm Cove #5
e-Book
Pleasure Cruise, April 2012
Pleasure Cruise #1
e-Book (reprint)
Pleasure Island, April 2012
Pleasure Cruise #3
e-Book (reprint)
Date with Destiny, April 2012
Pleasure Cruise #2
e-Book (reprint)
Dance of Souls, January 2012
Best Intentions #2
e-Book (reprint)
Red Light Specialists, April 2011
Paperback / e-Book (reprint)
Project Exorcism, October 2010
Trade Size
Bella Mia, July 2010
Daughter of Darkness #3
e-Book
Talons, January 2007
Trade Size (reprint)
Talons: King of Prey, October 2006
Talons
e-Book
Phoenix Rising II, October 2006
Trade Size
Sacred Places, September 2006
e-Book
Immortal Ops Book 3: Radar Deception, September 2006
Immortal Ops #3
e-Book
Performance Criteria, August 2006
Droid Wars
e-Book
Valkyrie, July 2006
Vampyre Productions #1 and #2
Trade Size (reprint)
Project Exorcism Book One and Two, June 2006
Project Exorcism
Trade Size (reprint)
Simmering Seductions, June 2006
e-Book
Ghost Cats II, May 2006
Trade Size (reprint)
Cyber Sex Book 2: Denial of Service, April 2006
Cyber Sex # 2
e-Book
Wicked Lucidity, April 2006
Trade Size (reprint)
Loup Garou, April 2006
Paperback
Warriors of Darkness, March 2006
e-Book
Warriors of Darkness, March 2006
Trade Size
Loup Garou, January 2006
e-Book
Gwyneth Stevens Book 2: The Enchantress, December 2005
Gwyneth Stevens #2
Trade Size (reprint)
Ghost Cats II, November 2005
e-Book
Supernatural Lovers, October 2005
Trade Size (reprint)
Project Exorcism Book 2: Force of Attraction, September 2005
Project Exorcism #2
e-Book
Wicked Lucidity, August 2005
e-Book
Hunters, August 2005
Trade Size (reprint)
Project Exorcism Book 1: Paranormal Payload, August 2005
Project Exorcism #1
e-Book
Immortal Ops Book 2: Critical Intelligence, July 2005
Immortal Ops #2
e-Book
Ghost Cats, June 2005
Trade Size (reprint)
The King's Choice, May 2005
e-Book
Pleasure Cruise, March 2005
e-Book
Gwyneth Stevens Book II: The Enchantress, December 2004
Gwyneth Stevens #2
e-Book
M & M Presents: Christmas, December 2004
M & M Presents
e-Book
Cyber Sex Book 1: Prepared to Please, December 2004
Cyber Sex #1
e-Book
Gypsy Nights, November 2004
e-Book
Ghost Cats, October 2004
e-Book
M & M Presents: All Hallow's Eve, October 2004
M & M Presents
e-Book
Last Call, October 2004
e-Book
Peace Offerings Book II: Revelations, September 2004
Peace Offerings #2
e-Book
Misfit in Middle America, August 2004
e-Book
Vampyre Productions Book 2: Valhalla - Valkyrie Beginnings, July 2004
Vampyre Productions #2
e-Book
Peace Offerings Book 1, July 2004
Peace Offerings #1
e-Book
Immortal Ops, June 2004
Immortal Ops #1
e-Book
Vampyre Productions Book 1: The Valkyrie, May 2004
Vampyre Productions #1
e-Book
Gwyneth Stevens Book I: Daughter of Darkness, April 2004
Gwyneth Stevens #1
Trade Size
Gwyneth Stevens Book I: Daughter of Darkness, April 2004
Gwyneth Stevens #1
e-Book