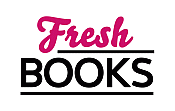 May Books for you!
Cecelia Ahern
Before embarking on her writing career, Cecelia Ahern completed a Degree in Journalism and Media Communications. At twenty-one, she wrote her first novel PS, I Love You, which was sold to over forty countries. The film of the same title (to be released 2007/2008) was optioned by Warner Bros, directed by Richard LaGravenese and stars Hilary Swank, Lisa Kudrow, Kathy Bates, Gerry Butler, Harry Connick Jr, Gina Gershon and Jeffrey Dean Morgan. PS, I Love You was one of the biggest-selling debut novels of 2004, reaching no. 1 in Ireland and in the UK Sunday Times bestseller list and was selected for the Richard and Judy Summer Read campaign. It was also a bestseller throughout Europe and the USA, staying on the best-seller list in Germany for over 52 weeks. In November 2004, her second book Where Rainbows End (Love, Rosie/ Rosie Dunne) also reached no.1 in Ireland and the UK, remaining at the top of the Irish bestsellers list for 12 weeks and again it was a bestseller internationally. Her third book If You Could See Me Now was published in November 2005 and also became an international bestseller. It was optioned by Walt Disney Pictures for development as a musical, to star Hugh Jackman. Cecelia was nominated for Best Newcomer 2004/5 at the British Book Awards for her debut novel PS, I Love You. She won the 2005 Irish Post Award for Literature and in 2006, she was long-listed for the IMPAC award for her debut novel. She received a 2005 Corine Award in September for her second book Where Rainbows End which was voted by German readers. Cecelia's fourth novel A Place Called Here is out now and she is currently working on her fifth novel. Cecelia has contributed short stories to the following anthologies for which all her royalties go to charity: Irish Girls are Back in Town, Short and Sweet, Moments, Ladies Night 4, Girls Night in 2 and she has written a novella titled Mrs. Whippy.
Interviews for Cecelia Ahern
Interview with Cecelia Ahern
December 1, 2011
Log In to see more information about Cecelia Ahern
Log in or register now!
Series
Books:
Postscript (PS, I Love You), November 2020
Paperback
Postscript, February 2020
Hardcover / e-Book
Roar, April 2019
Paperback / e-Book
Doctor Who: The Bog Warrior, May 2014
Paperback / e-Book
One Hundred Names, May 2014
Paperback / e-Book
The Time Of My Life, May 2013
Paperback / e-Book
The Book Of Tomorrow, August 2012
Paperback / e-Book
The Gift, November 2011
Paperback
Time of My Life, October 2011
Hardcover / e-Book
The Book Of Tomorrow, February 2011
Hardcover / e-Book
Thanks For The Memories, February 2010
Paperback (reprint)
Thanks For The Memories, April 2009
Hardcover
There's No Place Like Here, December 2007
Hardcover
PS, I Love You, November 2007
Trade Size (reprint)
If You Could See Me Now, January 2006
Hardcover
PS, I Love You, December 2005
Paperback (reprint)