Tawna Fenske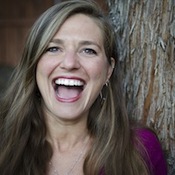 Blogging at Fresh Fiction
Tawna Fenske: | Exclusive Excerpt: JUST A LITTLE BET
October 30, 2020
She rested her hand on her chin, studying him a moment. "Why do you think you burn through girlfriends quicker than most guys Read More...
Exclusive Excerpt: 'At the Heart of It' by Tawna Fenske
October 3, 2017
Kate stopped as her phone began to buzz. She slipped it out of her purse and felt her arms start to tingle as Jonah's Read More...
What's different THIS TIME AROUND?
March 31, 2017
Exclusive Excerpt - This Time Around by Tawna Fenske They'd taken three steps toward the buffet table when a Read More...
Tawna Fenske reveals 5 weird things she researched for her new romantic comedy, THE HANG UP
June 18, 2016
Do you ever glance at the windows open in your internet browser and realize you'd have a lot of explaining to do if someone Read More...
Tawna Fenske | How To Turn A Fling Into Something More
September 1, 2015
When I saw I'd been assigned the topic "how to turn a fling into something more" for this blog post, I snort-laughed wine Read More...
Tawna Fenske | 4 Secret Confessions about her New Romantic Comedy, PROTECTOR FOR HIRE
July 1, 2015
Since it's release week for PROTECTOR FOR HIRE, there are a few Read More...
Tawna Fenske | Where Do I Hide the Condom?
December 30, 2014
At the start of my career as a romantic comedy author, I vowed I would never write a TSTL heroine. For those unfamiliar with the Read More...
Tawna Fenske | Good Date
May 15, 2014
Hello, and thanks for inviting me to hang out with you here at Fresh Fiction! Who brought the wine? This is my last stop on Read More...
Tawna Fenske | What's in a Name?
March 22, 2012
Since BELIEVE IT OR NOT hit shelves in early March, I've seen Read More...
Tawna Fenske | Casting MAKING WAVES
August 8, 2011
I have a confession. OK, I probably have a lot of them. For the sake of this blog post though, we're focusing on the Read More...
Tawna Fenske is a USA Today bestselling author who writes humorous fiction, risque romance, and heartwarming love stories with a quirky twist. Her offbeat brand of romance has received multiple starred reviews from Publishers Weekly, one of which noted, "There's something wonderfully relaxing about being immersed in a story filled with over-the-top characters in undeniably relatable situations. Heartache and humor go hand in hand." Tawna lives in Bend, Oregon with her husband, step-kids, and a menagerie of ill-behaved pets. She loves hiking, snowshoeing, standup paddleboarding, and inventing excuses to sip wine on her back porch. She can peel a banana with her toes and loses an average of twenty pairs of eyeglasses per year.
Log In to see more information about Tawna Fenske
Log in or register now!
Series
Front and Center | First Impression
Books:
The Best Kept Secret, September 2021
Where There's Smoke #3
Mass Market Paperback
Just a Little Bet, November 2020
Smokejumper #2
e-Book
Show Time, July 2020
Juniper Ridge #1
e-Book
The Two-Date Rule, March 2020
Mass Market Paperback / e-Book
Studmuffin Santa, December 2017
e-Book
At the Heart of It, October 2017
Paperback / e-Book
This Time Around, April 2017
Trade Size / e-Book
Now That It\'s You, September 2016
Paperback
The Hang Up, June 2016
First Impressions #2
Paperback / e-Book
Let It Breathe, April 2016
Paperback / e-Book
The Fix Up, December 2015
First Impression #1
e-Book
About That Fling, September 2015
Paperback / e-Book
Protector for Hire, July 2015
Front and Center #4
e-Book
Best Man for Hire, December 2014
Front and Center #3
e-Book
Fianc?e for Hire, August 2014
Front and Center #2
e-Book
Frisky Business, May 2014
Paperback / e-Book
Marine for Hire, February 2014
Front and Center #1
e-Book
Believe It or Not, March 2012
Paperback / e-Book
Making Waves, August 2011
Paperback