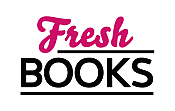 Sweet Romance + Thrilling Intrigue = February Best Reads
Reviews
Daughters Of The Nile
by Stephanie Dray
"Sacrifice, Love, Grief, Heartache....DAUGHTER OF THE NILE is a keeper!"
Posted August 1, 2014

Stephanie Dray does a terrific job in portraying the life of Cleopatra Selene in this beautiful historic rendition of the trials and tribulations of ancient life in Egypt and Rome. Daughter of Cleopatra and Antony, Cleopatra Selene is imprisoned to a powerful man, the Emperor of Rome, who she doesn Read more...



Real Vampires Know Size Matters
by Gerry Bartlett
"A magical world of vampires with a vengeance!"
Posted June 21, 2014

Vampires really do have the same problems humans have in this fun packed paranormal adventure of chaos and sorcery. Gloria St. Clair, a centuries old vampire loves her life. She loves her job at her vintage clothing shop, her boyfriend, Jeremiah Campbell, who is also a centuries old vampire. Of Read more...



The Golem And The Jinni
by Helene Wecker
"A magical mysterious world full of adventure that draws you in from the first page!"
Posted June 21, 2014

Helene Wecker takes her readers on a magical mystery through this pre-modern affair between THE GOLEM AND THE JINNI. It is a stunning rendition of a two classic tales that's never quite been told like this before. Chava, a creature made entirely from clay is a mysterious, beautiful Read more...



Pink Lips And Other Stories For Girls Only
by Elisabeth Anne Ryder
"Exciting! Passionate! Fiery! Mysterious!"
Posted June 19, 2014

Take a step into the fantastical, erotic world of women who desperately seek the passion, lust and adventure that can't be found in a male dominated world! Have you ever dreamed about an erotic session with another female? Have you ever dreamt of passion that can't be found Read more...



Best Lesbian Erotica 2014
by Kathleen Warnock
"An excellent collection of stories for anyone looking for passion, sex, and hunger between two females"
Posted April 3, 2014

Whether you are into light vanilla or deep-rooted gray erotica, you'll find BEST LESBIAN EROTICA 2014 meets all your needs. Between raunchy sex-capades and shy meetings of sensual pleasure, this collection of stories brings on the best of both worlds! BEST LESBIAN EROTICA 2014 is packed with Read more...



Love Game
by Elise Sax
"A story full of match-making, fun, and mystery!"
Posted March 29, 2014

Gladie Burger, a woman born for playing matchmaker is on another quest to figure out who she can match up now in this fun and mysterious novel. She has learned everything from her Granny Zelda whose match-making service is being stolen right underneath her by Luanda Laughing-Eagle, a Read more...



Waiting On You
by Kristan Higgins
"This Charming, Comical Novel Will Leave You Breathless for More!"
Posted March 25, 2014

Colleen Margaret Mary O'Rourke, bartender and proprietor of O'Rourke's Tavern in Manningsport, NY has spent most of her adult life playing matchmaker to the singles in her town. Colleen's life has been devoted to helping people find love, plan weddings and thanks to her excellent match Read more...



Vampire Most Wanted
by Lynsay Sands
"An alluring tale of compelling vampires who will capture your heart and leave you begging for more!"
Posted March 18, 2014

Living her life entirely on the run from her own family, vampire, Basha Argeneau, believes she has found the perfect camouflage within the carnival. She has successfully integrated herself into the world of carnie's and cotton candy as physic/fortune teller, Madam Divine. Trying to live as normal as Read more...



The Invention Of Wings
by Sue Monk Kidd
"Riveting, Beautiful, and Touching! A Great Tale of Love, Loss and Freedom!"
Posted March 9, 2014

THE INVENTION OF WINGS embarks on a powerful and inspiring journey through a time where many people struggled through pain and heartache and prayed for equality. Conflicted about what is the "family way" and what feels right in her heart, Sarah Grimke decides that she doesn't want to own Read more...



Best Bondage Erotica 2014
by Rachel Kramer Bussel
"A Collection of Powerful Erotica Stories"
Posted February 10, 2014

Kinky! Sexy! Powerful! These are just a few words to describe the world of bondage that lives inside BEST BONDAGE EROTICA 2014. Whether you are looking for romantic and inspiring or public and graceful or down right kinky and hardcore, you will find it within the pages of this climatic Read more...



Laura Brusuelas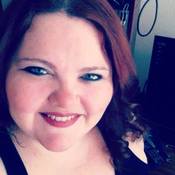 "Growing up, I dreamt of a life that wasn't full of such hardships and pain. I dreamt of a life where I could read and write anything that I wanted and not be crucified for it. I dreamt of wonderment, I dreamt of great glory and I dreamt of a world of books. My mission in life was to write and read. It grew in me like wildfire that could never be extinguished and I knew I was destined to achieve greatness." Mother of two creative, artistic children who lives in Texas and strives every day to become the writer she was meant to be. Meanwhile, reading and reviewing books keeps her in the world of fantasy where she so often desires to be.
Features & Posts
No posts found.
No comments posted.