"Fiery romance, fast-moving storyline and some intrigue make this a winner."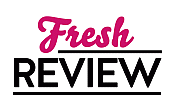 Reviewed by Stacey Herman
Posted April 16, 2006

Darcy Jensen is the younger of the president's two daughters and she's tired of playing second fiddle to her more attractive, adored sister Lauren. After spending what feels like a lifetime being upstaged by Lauren -- whether it be for her father's affection or that of her college boyfriend -- Darcy is struggling to find her place in the world and overcome the media's unfair categorization of her as the edgy, unpleasant sister.
After a botched kidnapping attempt, Darcy finds herself hiding out in the wine country of California while the government scours the country for the kidnappers. While in California, Darcy not only falls in love with wine, but the warm and loving Marcelli family. The Marcelli family bustles with three generations of winemakers, several boisterous sisters, spry and opinionated grandparents and one very hunky son named Joe, who happens to be a Navy SEAL assigned to help keep her safe at his family's winery.
A hunky guy, some fine wine and great Italian food...you know where this is going, right? In addition to a fiery romance, crime and a few family skeletons keep this story moving at a fast clip. It weaves themes of family ties and forgiveness throughout the novel. The story and characters were well-developed. I felt as if I knew the characters and was sitting at the family table dining with the Marcelli's myself.
Ms. Mallery does a great job of teasing the reader in this book about her next Marcelli novel, a story about Mia Marcelli. Pour yourself a glass of fine wine and take time to enjoy THE MARCELLI BRIDE.
SUMMARY
Susan Mallery returns to the idyllic setting of her sensual Marcelli sisters trilogy -- California wine country, where love and laughter flow, and where an unlikely couple discovers the one thing their hearts hunger for most: a place to call home.
The rebel of the Marcelli family, Joe never joined his sisters Katie, Francesca, and Brenna in running the winery business. Instead, he chose a life of military service. But now that this handsome, headstrong former Navy SEAL has received a new, undercover assignment -- protecting none other than the commander in chief's daughter -- he finds himself stationed back at the California vineyard he defiantly left behind. First-daughter Darcy Jensen has been placed in hiding at the Marcelli Winery after surviving a kidnapping attempt . . . and now it's Joe's job to keep the fearful, fiery beauty out of harm's way. Begrudgingly, Joe heeds his presidential order -- until "babysitting" Darcy proves to be the greatest pleasure he's ever known. How can Joe protect Darcy from danger, when he's falling dangerously in love? And can Darcy trust that Joe's intentions are true -- when no one else's have ever been?
---
What do you think about this review?
Comments
No comments posted.

Registered users may leave comments.
Log in or register now!