"Fun and spicy sequel to MILLIONAIRE VAMPIRE."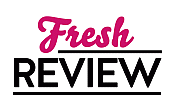 Reviewed by Paula Myers
Posted April 16, 2006

Paranormal | Romance Paranormal
CIA agent Austin Erickson is on a reconnaissance mission for the Stake-Out Team, observing the comings and goings outside DVM, the Digital Vampire Network, when he spies the most gorgeous woman he's ever seen. Before he can determine if she's mortal or vampire, she disappears, leaving him determined to discover her identity.
Darcy Newhart was a television journalist in her mortal life. A vicious attack led to her transformation into a vampire, bringing her into a world where women exist in men's harems. Determined to make it on her own, she applies for a job at the Digital Vampire Network. She finds herself in the right place at the right time when she's given the chance to produce a new television show for the DVM. Darcy comes up with the idea for a new reality show where expelled harem members get to choose their new masters, but with a twist. The potential group of masters will be made up of both vampire and mortal men.
Austin auditions for and wins a spot on the new television show, where he becomes instantly popular with the girls of the harem, television viewers and Darcy. There's only one potential problem in any relationship between Austin and Darcy...he's a vampire hunter!
VAMPS AND THE CITY, the sequel to Ms. Sparks MILLIONAIRE VAMPIRE, is a hilarious look at an alternate vampire world existing within the mortal world. Cleverly crafted with humor, spice and a touch of mystery, this original take on vampires and mortals is one fans of the vampire genre will truly enjoy!
SUMMARY
Who says a vamp can't have it all?
Darcy Newhart thought it was a stroke of genius -- the first-ever reality TV show where mortals vie with vampires for the title of The Sexiest Man on Earth. As the show's director, Darcy's career would be on track again. And she can finally have a life apart from the vampire harem. Okay, so she's still technically dead, but two out of three's not bad. Now she just has to make sure that a mortal doesn't win. If only she wasn't so distracted by a super-sexy and live contestant named Austin...
But Darcy doesn't know the worst of it. Austin Erickson is actually a vampire slayer! And he's got his eye on the show's leggy blond director. Only problem is, he's never wanted any woman -- living or dead -- as badly. But if he wins her heart, will he lose his soul? And if it means an eternity of hot, passionate loving with Darcy, does that really matter anyway?
---
What do you think about this review?
Comments
No comments posted.

Registered users may leave comments.
Log in or register now!