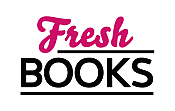 Summer Reads are HOT in July!
"Three worlds face uncertainty as this fantasy series comes to a close."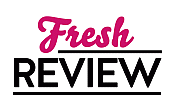 Reviewed by Sue Burke
Posted March 15, 2006

The three worlds face salvation or destruction as the Bronze Canticles come to a close.
Calsandria once stood as the finest city in the world. Destroyed by the Dragonkings, the city was ruined and forgotten. Generations later, rediscovered and rebuilt by the Mystics, the towers of Calsandria once again stand tall and proud. But there are those who would see the city and the heretics who live there brought down. And as in all human cities, the politics within are often as great a threat as what lays beyond the city walls. Theona, a woman of no magic but true vision, sets out on a journey to locate a lost heir and finds herself in the middle of a maelstrom that could herald the end of the world.
In the world of the Goblins, a scientist named Lunid builds a machine that will allow her access into the other worlds. Can a Goblin army with their war machines be far behind?
The Faery world is in turmoil. Dwynwyn, the Queen of the Dead, faces the threat of invasion by her mortal enemy, the Kyree, and their allies. Frantic, the Faery Queen makes a desperate decision. In a bid to save her people from total destruction, she makes an unlikely alliance. If her plan succeeds, her people will have a chance at a new life in a new home. If it fails, then nothing is really lost, as she and her kin face certain death if she doesn't take her chance.
Choices. Individuals making decisions, important and seemingly unimportant. Choices made with thoughts of grand conquest, or merely a selfish desire for vengeance. Choices made out of desperation. Choices made out of greed. Or the pain that comes from inconsolable grief and rage. But sometimes, sometimes...choices made out of fellowship, friendship and self-sacrifice. Choices large and small that can save a world or bring it to its knees.
I've enjoyed the parallel world that the Hickmans have created for The Bronze Canticles series. The dream links that connect them, but that they can't always quite translate, are fascinating to watch as point of perspective shifts from world to world. MYSTIC EMPIRE is very traditional fantasy with dragons, elves, fairies, dwarves, goblins and humans all vying for the same, or almost the same space. Even though this story was brought to a satisfying conclusion, I would be surprised if the Hickmans don't choose to visit this universe again.
SUMMARY
---
What do you think about this review?
Comments
No comments posted.

Registered users may leave comments.
Log in or register now!