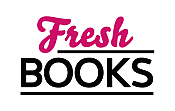 Best August Reads!
"A riveting, intricately written novel of the search to uncover long-held secrets."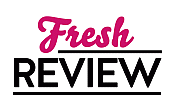 Reviewed by Jory Reedy
Posted May 16, 2005

While in her father's library, a young girl discovers a book along with a series of yellowed letters addressed to "My dear and unfortunate successor." She questions her father about the discovery and urges him to explain not only the letters but the disturbing image in the book. This is the start of her journey to discover not only more about her father, but herself as well. She's introduced through stories shared in scattered intervals to Professor Rossi, her father's academic advisor and friend. As the drama unfolds, she learns of her father's research surrounding Dracula, Rossi's disappearance one night and the search that brought her parents, Paul and Helen, together. Helen not only was doing the same type of research, but possessed the last name of Rossi. They travel from the United States to Eastern and Western Europe in hopes of not only finding Professor Rossi but the ultimate discovery, the tomb of Vlad the Impaler, more commonly known as Dracula. While in Eastern Europe, Helen seeks out her roots and has to accept some very disturbing information about her past.
Throughout their many travels, Paul reveals to his daughter more details about his search for Rossi. While in Oxford, he abruptly leaves for reasons unknown and a young scholar named Barley is asked to escort her safely to Amsterdam. Upon her arrival home, she instinctively goes into her father's library and discovers another packet of letters written to her. The last line in one of the letters states that he's gone to look for her mother. This startling information sets her off on a mission to find her father. By a stroke of unexpected luck, Barley joins her on this quest that takes them to France. In her father's hotel room, she's startled by the lack of untidiness. Among his belongings are papers she recognizes as written by him and a copy of Bram Stoker's Dracula. There are also postcards written by an unfamiliar hand all addressed to "my beloved daughter" and signed "your loving mother." The cards are from all over Europe and the stamps are mysteriously not postmarked. This discovery answers the many questions of her past, present and future and opens up a mystery that will not be solved until she finds her father.
THE HISTORIAN is not only a spellbinding story, but a journey into the deep, dark evil past of Vlad the Impaler's reign. Although they occurred at different times and places, Kostova has expertly choreographed the different journeys throughout this story. The travels involved Professor Rossi in the early 1930s, Paul and Helen in the early 1950s and Paul's daughter and Barley in the early 1970s. The areas traveled include the United States, Eastern and Western Europe. Many treasures of information concerning the powerful empires of the past are uncovered in monasteries, churches, libraries and archives. By pouring through diaries, journals, letters and song lyrics and studying the different routes of ancient relics, secrets are revealed that could lead them to the exact location of Dracula's tomb. But the question is why anyone would want to risk everything to search for something so evil.
THE HISTORIAN is masterfully written with elegance and style. There are intriguing plot twists at every turn of the page, which made this book very difficult to put down. I've never read a novel that revealed such intricately developed events along the way. The beauty and richness of this story are the many secrets that are uncovered between the pages and will keep the reader in suspense until the final line is read. This story and its characters are a treasure, and I feel richer in my mind and spirit by being introduced to a work such as this.
SUMMARY
In this riveting debut of breathtaking scope, a young girl discovers her father's darkest secret and embarks on a harrowing journey across Europe to complete the quest he never could -- to find history's most legendary fiend: Dracula. When a motherless American girl living in Europe finds a medieval book and a package of letters, all addressed ominously to "My dear and unfortunate successor..." she begins to unravel a thread that leads back to her father's past, his mentor's career, and an evil hidden in the depths of history. In those few quiet moments, she unwittingly assumes a quest she will discover is her birthright: a hunt that nearly brought her father to ruin and may have claimed the life of his adviser and dear friend, history professor Bartholomew Rossi. What does the legend of Vlad the Impaler, the historical Dracula, have to do with the 20th century? Is it possible that Dracula has lived on in the modern world? And why have a select few historians risked reputation, sanity, and even their lives to learn the answer? So begins an epic journey to unlock the secrets of the strange medieval book, an adventure that will carry our heroine across Europe and into the past -- not only to the times of Vlad's heinous reign, but to the days when her mother was alive and her father was still a vibrant young scholar. In the end, she uncovers the startling fate of Rossi, and comes face to face with the definition of evil--to find, ultimately, that good may not always triumph.
---
What do you think about this review?
Comments
No comments posted.

Registered users may leave comments.
Log in or register now!