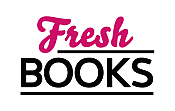 April showers are here, settle with a great read!
Reviews
1 - 20 of 84 ( prev | next )
The Sonnet Lover
by Carol Goodman
"Murder and a baffling mystery are the backdrop to finding romance."
Posted May 16, 2007

New York literature professor Rose Asher appears to have it all; a successful career at Hudson College, on the verge of making tenure and carrying on a steamy affair with Mark, the college president. But of course "that" part of her life is a secret. Then things come crashing down Read more...



Getting Old Is Criminal
by Rita Lakin
"With all the murder taking place, your lucky if you have a chance to get old."
Posted April 7, 2007

It's never a dull moment for Florida's most feisty and oldest living senior sleuths. Gladdy Gold and the girls of the Gladdy Gold Detective Agency are on the trail of a Peeping Tom right at home in Lanai Gardens. Then a call comes in for Gladdy and a Read more...



Body Surfing
by Anita Shreve
"Insightful family drama played out with complex characters."
Posted April 6, 2007

Sydney, at the age of 29, has already been divorced once and widowed once. Needing some balance in her life, she answers an ad to tutor Julie, the teenage daughter of Mr. and Mrs. Edwards. This requires spending the summer in their oceanfront New Hampshire cottage. It starts out as Read more...



Beneath a Crimson Sky
by K. Celeste Bryan
"This sequel to SKY TINTED WATER is a lyrical and sensual love story."
Posted April 6, 2007

Cambria Morgan is ready to begin a new chapter in her life. Recently widowed, she accepts a teaching position in Hinckley, Minnesota. On the train to Minnesota, she meets the very handsome Cade Kincannon. What she doesn't realize is this may be the man who can pull her out Read more...



Hindi-Bindi Club
by Monica Pradhan
"Mother-daughter relationships and life-long friendships are put to the test in this wonderful debut."
Posted April 6, 2007

Meenal Deshpande, Saroj Chawla and Uma Basu McGuiness left India to start new lives and have remained close ever since. Their daughters Kiran, Preity and Rani have dubbed their little group the Hindi-Bindi Club. They eat great Indian cuisine, discuss books and basically enjoy each others' company. They've Read more...



Parallel Seduction
by Deidre Knight
"Third entry in this unique paranormal series is steamy and full of action."
Posted March 15, 2007

Warrior Jake Tierny travels back in time to stop traitor Marco McKinley and protect Kelsey and Jared, his beloved queen and king. But when Jake arrives, he discovers that Marco somehow had a change of heart and is no longer a threat. Now Jake is trapped in a time with Read more...



Companions of Paradise
by Thalassa Ali
"Moving, character-driven historical fiction with expert geographical details."
Posted March 15, 2007

Mariana Givens is in Afghanistan in 1841. She longs to return to Lahore, the home of Hassan Ali Khan, the man she loves and is still married to. Now she's exiled to the British cantonment in Kabul, where she faces family pressure to forget her estranged Indian Muslim husband Read more...



Another Life
by Ann Roth
"Emotionally charged drama of two wives dealing with the death of their bigamist husband."
Posted March 15, 2007

Mary Beth Mason lives a good life. She and Stephen have been married for 20 years. She gave up her career to make a comfortable home for him and their teenage daughter, Aurora. But one phone call changes it all. Stephen is in a hospital in Seattle and not expected Read more...



A Slice of Heaven
by Sherryl Woods
"Another moving story in the heartwarming Sweet Magnolias trilogy."
Posted February 12, 2007

Two years ago, Dana Sue Sullivan tossed her cheating husband Ronnie, along with all of his belongings, out on the lawn. It's an event the town of Serenity, South Carolina, still talks about. Since that awful day, she's opened a successful restaurant and is getting her life back Read more...



Learning to Breathe
by Karen White
"Emotional family drama about the effects of long-held secrets."
Posted February 12, 2007

Brenna O'Brien, the youngest of five sisters, has lived a seemingly safe life in Indianola, Louisiana. She buzzes around town in her bright yellow VW, owns a run-down theater called the Royal Majestic, collects old letters and goes out on very interesting dates just to please her married Read more...



Capitol Threat
by William Bernhardt
"Legal thriller has heart-pounding action and nail-biting suspense."
Posted February 12, 2007

Recently appointed Oklahoma Senator Ben Kincaid begins his new career on the Senate floor at the same time the President announces a nomination for the Supreme Court. As the very distinguished jurist Thaddeus Roush accepts his nomination from the President, he announces he's gay. Roush makes this statement because Read more...



The Lying Tongue
by Andrew Wilson
"Dark, compelling suspense is great debut for this new author."
Posted February 12, 2007

Adam Woods has just graduated from a university in England and is about to embark on a new challenge in his life by becoming personal assistant to Gordon Crace, a famous and aging author who makes his home in a crumbling palazzo in Venice. Adam, wanting so much to become Read more...



Stealing Home
by Sherryl Woods
"A wonderful story of family drama, friendships and romance."
Posted January 16, 2007

Maddie Townsend has lived a pretty stable and peaceful life in Serenity, South Carolina, until one evening when Bill, her husband of 20 years, tells her he wants a divorce. And to add insult to injury, he's fallen in love with his young nurse and she's expecting his Read more...



The Stranger in Her Bed
by Janet Chapman
"Endearing love story continues the Knight family saga."
Posted January 15, 2007

Anna Segee, foreman of Loon Cove Lumber, fires Ethan Knight on his first day, before she's informed that he's soon to be her new boss when his family takes possession of the company. What Ethan doesn't realize is that this beautiful woman is the same frighten young Read more...



The Lost Madonna
by Kelly Jones
"Intriguing mystery and passionate love story."
Posted January 15, 2007

Suzanne Cunningham receives a call from an old friend to teach an art history course for a semester in Florence, Italy. She's both excited and hesitant about the opportunity to return after so many years. The memories come rushing back to her as the flood waters came rushing into Read more...



Choke Point
by Jay MacLarty
"Non-stop adventure, mystery and intrigue make for a great suspense."
Posted January 15, 2007

Jake Rynerson, a man of many talents, is in the middle of opening his new resort in Macau. But a series of accidents have been occurring that threaten to hold up the grand opening. He's also secretly working with the President of the United States to form a new Read more...



A Kiss in Winter
by Susan Crandall
"Well-written, compelling mystery with a wonderful love story."
Posted December 11, 2006

Caroline Rogers is no stranger to tragedy. Her mother died on Christmas Eve, but instead of being taken to an orphanage, she went to the home of Mr. and Mrs. Rogers and was eventually adopted. But tragedy struck yet again when she lost both of her adoptive parents and had Read more...



Dahlia's Gone
by Katie Estill
"A great murder mystery that keeps you guessing till the end."
Posted December 11, 2006

Sand Williams is reluctant when she agrees to watch over her neighbor Norah's son, Timothy, and stepdaughter, Dahlia, while Norah and her husband go out of town. Sand's biggest worry is that they'll have big parties. What she doesn't expect is to find Dahlia brutally murdered Read more...



The Physician's Tale
by Ann Benson
"Clever weaving of past and future time periods in a compelling tale."
Posted November 17, 2006

It's the near future in the hills of the American Northeast where a group of men, women and children have come together to create their own little world after a bacteriological attack ravaged Europe and America, leaving people no choice but to band together for survival. Physician Janie Crowe Read more...



Sky Tinted Water
by K. Celeste Bryan
"Well-written historical fiction and a beautiful love story."
Posted November 17, 2006

In 1859, Mercy Hudson arrived in Minnesota with her sister, Isabelle Caldwell, and her family. They had high hopes of beginning a new life. When their barn burns down, the neighbors come together to help rebuild. That's when Mercy meets the dashing Will Owen. It's love at first Read more...



Jory Reedy
Jory's love for reading began many years ago when her granddmother would spend hours reading to her. In third grade she was introduced to the "Little House" books by Laura Ingalls Wilder. Then after reading the John Jakes North South trilogy Jory knew history was somewhere in her future. Jory graduated with a degree in history and a certificate to teach social studies. But her heart was not in teaching. Instead she went in to retail management. And what better place but a book store. She spent many years selling books,writing reviews, conducting book groups and most importantly reading. Jory made a career change and went in to healthcare. It was a good move because the day she was diagnosed with inflammatory breast cancer was the day that nothing else mattered but family and living. She is still going strong. Jory lives one day at a time and enjoys life with her husband John, daughter Jessica, granddaughter Salem, and her 2 dogs Duke and Lenny. Life is Good.
Features & Posts
No posts found.
No comments posted.