"They'll reveal the Hidden Salem!"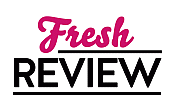 Reviewed by Kim Roller
Posted May 11, 2020

Thriller | Romance Suspense | Thriller Paranormal - Supernatural
Salem, North Carolina looks like the perfect tourist town on the southern end of the Appalachian Trail. Only Salem isn't as perfect as it seems as FBI Special Crime Unit Agents Geneva Rayborn and Grayson Sheridan will learn as they investigate missing persons in the area. Nellie Cavendish is about to realize how powerful her abilities are when she's brought into the Hidden Salem no one seems to know is there.
Kay Hooper brings danger, psychic abilities, and cult following to a small town in North Carolina. Two agents from her series about Special Crime Unit commanded by Bishop must figure out why a picture-perfect town isn't so perfect. Lives are on the line and you're on the edge of your seat to see whose power will triumph. Ms. Hooper takes you on a scary, mind-altering journey of good versus evil. Take a trip along the Appalachian Trail to a seemingly perfect town only to find the real Hidden Salem.
SUMMARY
A town shrouded in the occult. An evil that lurks in the dark. The SCU returns in a hair-raising novel from New York Times bestselling author Kay Hooper.

Nellie Cavendish has very good reasons to seek out her roots, and not only because she has no memory of her mother and hardly knew the father who left her upbringing to paid caregivers. In the eight years since her twenty-first birthday, very odd things have begun to happen. Crows gather near her wherever she goes, electronics short out when she touches them, and when she's upset, really upset, it storms. At first, she chalked up the unusual happenings to coincidence, but that explanation doesn't begin to cover the vivid nightmares that torment her. She can no longer pretend to ignore them. She has to find out the truth. And the only starting point she has is a mysterious letter from her father delivered ten years after his death, insisting she go to a town called Salem and risk her life to stop some unnamed evil. Before her thirtieth birthday.

As a longtime member of the FBI's Special Crimes Unit, Grayson Sheridan has learned not to be surprised by the unusual and the macabre--but Salem is different. Evidence of Satanic activities and the disappearance of three strangers to the town are what brought Salem to the attention of the SCU, and when Gray arrives to find his undercover partner vanished, he knows that whatever's hiding in the seemingly peaceful little town is deadly. But what actually hides in the shadows and secrets of Salem is unlike anything the agents have ever encountered.
---
What do you think about this review?
Comments
No comments posted.

Registered users may leave comments.
Log in or register now!