"What happened to Julie while she was missing?"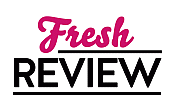 Reviewed by Debbie Wiley
Posted March 24, 2020

Science Fiction Suspense/Thriller
Elise, Julie, Molly, and Mae have been best friends since college and their strong bond has kept them close despite the physical distances between them since then. Word that Julie is missing after a hike in Acadia National Park sends shockwaves through their friendship. Molly and Mae are ready to move on, but Elise can't believe it, not even after the funeral is held. Now, two years later Julie has inexplicably returned, and the group of friends has a getaway planned at the Red Honey Inn. All is not well, however, as Julie has changed- and not for the better.
THE RETURN is a mishmash of genres as the first half reads more like a women's fiction novel with a suspense twist. Elise is our narrator through this tale, as she opens up about both her past history of family issues and relationship failings. Meanwhile, she notices odd quirks about the "new" Julie, such as Julie being a vegan before the disappearance, but now eating meat. I'm not a huge reader of women's fiction but even I started to become enthralled by the sheer audacity of some of Elise's past exploits. I started to question Elise's reliability as a narrator and that's a reading trope (the unreliable narrator) that fascinates me.
And what can I say about the Red Honey Inn except it may be the creepiest hotel I've ever read about- and that's saying a lot as THE SHINING featured a creepy hotel. Rachel Harrison does a magnificent job at incorporating details into the room descriptions to build the atmosphere. After all, I'm still haunted by the bloodred bathroom with the black raven soap dispenser!
Although billed as a combination of suspense and science fiction, I think the level of goriness near the end of THE RETURN is more on the level of horror. I like horror as a genre as I grew up on Stephen King and Dean Koontz, but the ending of THE RETURN leaves too many questions unanswered in all the gore. Perhaps readers less icked out by the gore will better appreciate the conclusion of THE RETURN.
THE RETURN is a unique novel that will evoke strong opinions by readers. Some will love what Rachel Harrison has done while others will question the horror twist. THE RETURN is the type of book you have to read for yourself as the reading journey is definitely an unusual experience.
SUMMARY
Julie is missing, and no one believes she will ever return—except Elise. Elise knows Julie better than anyone, and feels it in her bones that her best friend is out there and that one day Julie will come back. She's right. Two years to the day that Julie went missing, she reappears with no memory of where she's been or what happened to her.

Along with Molly and Mae, their two close friends from college, the women decide to reunite at a remote inn. But the second Elise sees Julie, she knows something is wrong—she's emaciated, with sallow skin and odd appetites. And as the weekend unfurls, it becomes impossible to deny that the Julie who vanished two years ago is not the same Julie who came back. But then who—or what—is she?
---
What do you think about this review?
Comments
No comments posted.

Registered users may leave comments.
Log in or register now!