"A Great Thriller In The Latest DCI Sheens Series"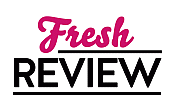 Reviewed by Sara Edmonds
Posted March 24, 2020

One night someone enters Zoe Swardadine's flat-and she is murdered while in her bathroom. But this is not like any other faceless murder-since her boyfriend Aidan Poole watched it on his laptop while Skyping his girlfriend Zoe. But will anyone listen to Aidan's warning- and how can he find out if Zoe is ok?
Aiden sends his concerns to the police, unsure if anyone will listen, especially since he wasn't there in person. Detective Chief Inspector Jonah Sheens does listen though- and discovers Zoe's body. As he and his team try to find out what happened to Zoe, he finds that the people in Zoe's life had a lot of secrets- including Aidan- and it becomes Jonah's job to determine if one of those secrets drove one of Zoe's friends to kill her.
This is the second book in Gytha Lodge's DCI Jonah Sheens series- and it excited me to see where this series leads. While Lodge takes you through the secrets of the people in Zoe Swardadine's life, she also goes through the interesting and complicated lives of the team members. Jonah's own team members are keeping secrets and going through their own pasts, including Jonah himself. But nothing compares to the secrets and twist Lodge takes you through with the people Jonah is investigating.
There are not a shortage of suspects and secrets with the people in Zoe's life. Aidan Poole- who turns out not to simply be the grieving boyfriend. Friends and a roommate who are not living the pure Christian life and values they claim to be. The co-workers who harbored secret feelings- and anger. A landlord who can't stop inserting himself into the case- for good or suspicious reasons is hard to determine. Even her grieving parents, who hate their daughter's boyfriend with surprising passion, has their own secret to keep. No one is exempt from being a suspect, and it is up to Jonah and his team to shift through all their secrets to determine the person who hurt Zoe. The twists are well-timed, constant and keep you guessing- just as you rule someone out, a new secret is uncovered that puts them back on the suspect list. And the ending is one I never saw coming- a hard thing for a mystery writer to do.
I also listened to this book via audio- and the producers of the audio version were great in giving the current time frame of the investigation a different narrator than one who deals with the time jump back to when Zoe is alive, and her interactions with those around her before she was murdered. It was an excellent use to keep me in the right time and subject via audio and I wished more audio producers would do the same.
Gytha Lodge's newest DCI Sheens title was an excellent listen and I can't wait for the next one in the series.
SUMMARY
One crime. One witness. One question . . . Why didn't he call the police?

When a vibrant young woman is murdered while on a video chat, a small-town detective wades into a circle of friends and lovers with dangerous secrets—in the new novel from the acclaimed author of the "enjoyably chilling"* She Lies in Wait.

*The New York Times Book Review

Aidan Poole logs on to his laptop late at night to Skype his girlfriend, Zoe. To his horror, he realizes that there is someone else in her flat. Aidan can only listen to the sounds of a violent struggle taking place in the bathroom—and then the sound of silence. He is desperate to find out if Zoe is okay. But then why is he so hesitant to call the police?

When Aidan's cryptic messages finally reach them, Detective Chief Inspector Jonah Sheens and his team take the case—and discover the body. They soon find that no one has a bad word to say about Zoe, a big hearted young artist at the center of a curious web of waifs and strays, each relying on her for support, each hiding dark secrets and buried resentments. Has one of her so-called "friends" been driven to murder? Or does Aidan have the biggest secret of them all?
---
What do you think about this review?
Comments
No comments posted.

Registered users may leave comments.
Log in or register now!