"Be careful how close you keep your friends."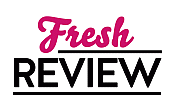 Reviewed by Teresa Cross
Posted March 23, 2020

Science Fiction Suspense/Thriller
THE RETURN written by Rachel Harrison is a thriller that is also noted as a science fiction suspense. What starts out as a great storyline about four friends from college that have remained in touch over the years until one disappears, makes a turn towards the end that makes me think, that's where the science fiction comes in. I am not saying it is a bad ending, just not what I expected so I was a little surprised. (I think I missed the science fiction part when I read the summary about the novel.) I love sci-fi so don't get me wrong and I enjoyed this novel. It is an easy read with characters that are each different but together you can see how they became friends.
Elise and her friends Molly and Mae have missed their friend Julie who disappeared one day when she went hiking. No one had seen her for two years. They even had a funeral for her. Then one day she shows up on her door step like she was never gone. The four friends decide to get together for an old times sake. It would be good now that Julie is back. However, as soon as they see their dear old friend Elise realize something is off about her. She not only looks unhealthy, but her habits are not what they use to be. The Julie that left is not the same Julie that came back. What could have happened?
This novel is a great suspense but make sure you go into reading it knowing that there are some sci-fi moments so you are not disappointed in the ending. I will admit the ending seemed a little quick with what happened. I wanted a little more suspense on those last two chapters. Over all, THE RETURN by Rachel Harrison is one to put on your list to read for a science fiction thriller.
SUMMARY
Julie is missing, and no one believes she will ever return—except Elise. Elise knows Julie better than anyone, and feels it in her bones that her best friend is out there and that one day Julie will come back. She's right. Two years to the day that Julie went missing, she reappears with no memory of where she's been or what happened to her.

Along with Molly and Mae, their two close friends from college, the women decide to reunite at a remote inn. But the second Elise sees Julie, she knows something is wrong—she's emaciated, with sallow skin and odd appetites. And as the weekend unfurls, it becomes impossible to deny that the Julie who vanished two years ago is not the same Julie who came back. But then who—or what—is she?
---
What do you think about this review?
Comments
No comments posted.

Registered users may leave comments.
Log in or register now!