"The McBrides of Texas saga continues. . ."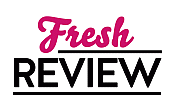 Reviewed by Sandra Wurman
Posted March 22, 2020

Romance Contemporary | Small Town
Every so often, I read a book and put off writing the review. Life gets in the way and then before you know it is time for the review. So I found myself reading TUCKER - ETERNITY SPRINGS: THE MCBRIDES OF TEXAS by Emily March for the second time. I was immediately reminded of some noteworthy moments that had taken residence in my memory. I remembered how much I had enjoyed TUCKER so I decided to sit back and revisit some old friends.
Gillian Thacker believes in happy endings after all that's the goal of her bridal gown business which is to provide the wedding gown of the bride's dream. Gillian and her mother are partners in Bliss Bridal Salon in the smalltown of Redemption, Texas. You know where everyone knows your name and your business. The most recent issue is with Gillian's impending wedding. Even Gillian has doubts about her relationship and the wedding she spent a year planning. And when her heart is broken, Gillian has to figure out how to move on. . .
Tucker McBride is seeking the next chapter in his life since leaving the military. Coming to Redemption, Tucker doesn't know what to expect or hope for. But meeting Gillian definitely provides a much-needed distraction from his own issues. Gillian brings joy to Tucker's life and they form a wondrous friendship. Being friends with Tucker brings back Gillian's smile. But are they ready to move on with their lives - together? The good folks of Redemption want their Gillian to have the love and life she's always dreamt of and they are a real force of nature when they set their minds to making something happen. . .
In TUCKER - ETERNITY SPRINGS: THE MCBRIDES OF TEXAS, Emily March works tirelessly keeping spirits on high even when life seems to enjoy doling out sucker punches. Emily March wants poor Gillian to pull up her boots and lose the poor me attitude. She creatively uses Tucker's optimism and survival skills to lead Gillian out of her doldrums. Emily March's use of humor is infectious which makes TUCKER a welcome memorable addition to the Eternity Springs: McBrides series, following his cousin Jackson's story. It is about breaking out of a self-imposed mode and going by instinct. This series can be read out of order, but each story has been a delight filled with love, humor, and angst.
Learn more about Tucker
SUMMARY
In Eternity Springs: The McBrides of Texas, New York Times bestselling author Emily March presents a brand new arc set in the Lone Star State that features a family-linked trilogy within the author's romantic series.
Hope springs eternal in this enchanting Texas town.
Meet Gillian Thacker. Her business: Bliss Bridal Salon. Her passion: Weddings. Her own wedding: It's complicated. Life isn't turning out like she'd planned. The last thing she wants is for a real-life hero to ride to her rescue when an unexpected event puts her entire future in Redemption, Texas, at risk. So what's a broken-hearted bridal expert to do? Maybe a new set of survival skills is exactly what she needs…
Tucker McBride has been proud to call himself a U.S. Army Ranger. But now that his days of service are over, he's decided to put his expertise to use by founding a wilderness skills training school. He sets up shop in Redemption, next to Bliss Bridal, and so begins life: Part Two. Marriage has been pretty low on his agenda, but as soon as he meets Gillian, Tucker can't help but contemplate the ultimate challenge: Convincing the reluctant bride to take his hand and leap into the adventure of a lifetime. . .until death do they part.
---
What do you think about this review?
Comments
1 comment posted.
Re: The McBrides of Texas saga continues. . .

I love this review and look forward to reading the book!
Thanks!
(Kathleen Bylsma 12:02pm March 24)
Registered users may leave comments.
Log in or register now!