"Fantastic finale to an amazing series"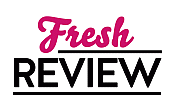 Reviewed by Annetta Sweetko
Posted March 20, 2020

Romance Military | Romance Suspense
The Scorpius Syndrome series comes to an end in this action packed, long awaited story. KNIGHT AWAKENING centers on Marcus Knight, who had survived the bacterium and torture inflicted on him by a so called scientist, but he can't control his obsession with Dr. Penelope Kim. She is his hero. The one who saved him and promised him she would help him, and so she is his to protect. Dr. Penelope kept her promise to Marcus and hoped that now living in closer proximity of other survivors and especially his brother and leader of the Vanguard, Jax Mercury, he would remember more of his past and loosen his obsession. He is a bit better but Penny wants more. Is it possible to shake the man up enough so he can feel even a little of what she does? Or is it hopeless and her love will always be unrequited?
KNIGHT AWAKENING will certainly re-awaken everyone's love for the Scorpius Syndrome series. It is so sad to see it end but author Rebecca Zanetti pulls everything together very nicely. Everyone who is anyone in this fascinating series is here as we get to see what finally happens to this group of survivors.
A number of questions get answered in KNIGHT AWAKENING, with the action and danger in the high octane that is expected of Ms. Zanetti books. On the romance side we get to watch Doc Penny and Marcus work into the relationship that is meant to be. Of course, all the other romantic couples fly onto the pages too, giving us a good look at our favorites.
Penny, Lynn and Vinnie are working hard to figure out what it is about the syndrome that is causing the women who were affected and survived from miscarrying. The race is on because a number of women are pregnant and time is running out for them. Time is also running out for the group as water and supplies are starting to dwindle. Time to move on and they need a plan to move over 600 people - and Marcus is chosen to find a plan.
The end is uplifting as things work out just the way readers hoped. The country gets a new president and you will be surprised who gets to do what and why. So, if you love this series you are going to love KNIGHT AWAKENING as it is filled with the characters we have come to love, the action and danger that is part of their survival, the romance and love that makes the world keep going and the humor that is part of the general conversations. Sad to see the end, but KNIGHT AWAKENING is the perfect finale to a great series that had readers on an amazingly fun and thoughtful roller coaster ride.
SUMMARY
The Line Between Obsession and Love has Disappeared
The world has changed. Any rules that might've been in place before the Scorpius bacterium ripped through civilization and decreased its population are no longer in place. Obsession and survival are the new reality. So, Marcus Knight, after a hellish time in captivity that stole most of his memory and all of his soul, has one focus, and that's keeping Dr. Penelope Kim safe in the aftermath. She'd risked her life to save him once, and she's all that matters. For months, he's kept his distance, protecting her from afar, because he knows that one touch—one sigh—one kiss—from her will never be enough.
Passion is a Dangerous and Deadly Temptation
Penny Kim is one of the few doctors still living, and she alone holds the key to ensuring the human race continues. Several of her friends are pregnant, and the clock is ticking down on their survival. Her days are filled with experiments and hope, while her nights are consumed with visions and dreams of the hard-bodied and powerful soldier who's made her safety his one and only mission. She should be wary of him; she should be terrified of him. Yet all she feels is an unreal craving for his touch that gets stronger every day. Life is short, and she's unwilling to wait, unaware of the danger already hunting them both. Some risks are worth it, even in this new and dangerous world.
---
What do you think about this review?
Comments
No comments posted.

Registered users may leave comments.
Log in or register now!