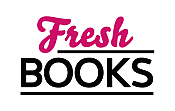 April showers us with great reads! Stay safe!
"Two different sisters... one devastating murder..."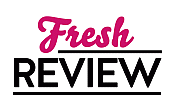 Reviewed by Sharon Salituro
Posted March 19, 2020

Virginia and Jenny are half-sisters with the same dad, but different mothers. These two sisters are not close, but when Jenny is murdered, Virginia is not going to give up on finding her killer. Jenny was a pageant girl; her mother Linda would put in into any pageant that came up. At first, Jenny didn't mind, but finally, at fourteen, she had enough. Virginia on the other hand, always had a problem living up to what her father and Linda wanted her to be. All Jenny wanted to do now was get out of this town, along with JP who was a little older, but did care about Jenny. They come up with a plan to leave together--all they need is some money.
After Jenny is found dead and the police feel they have found the killer Benji, Virginia is sure he didn't do it. As Virginia gets more into investigating this, she tells Detective Brandon about the new evidence that she has come across. But as more secrets are uncovered, including one about Virginia, no on is sure what will happen next. . .
Amy K. Green writes a story that only shows how dysfunctional a family can be, but also how two completely different sisters, are pretty much the same. THE PRIZED GIRL goes back and forth between the two sisters' points of view. You will not be confused as I feel this was the best way to tell this story. Green also gives background on the parents, both have their own secrets. I was hooked on this from the start.
SUMMARY
From debut author Amy K. Green comes a devastating tale of psychological suspense: a teen pageant queen is found murdered in a small New England town, and her sister's search for answers unearths more than she bargained for.

Days after a young pageant queen named Jenny is found murdered, her small town grieves the loss alongside her picture-perfect parents. At first glance, Jenny's tragic death appears clear-cut for investigators. The most obvious suspect is one of her fans, an older man who may have gotten too close for comfort. But Jenny's half-sister, Virginia—the sarcastic black sheep of the family—isn't so sure of his guilt and takes matters into her own hands to find the killer.

But for Jenny's case and Virginia's investigation, there's more to the story. Virginia, still living in town and haunted by her own troubled teenage years, suspects that a similar darkness lay beneath the sparkling veneer of Jenny's life. Alternating between Jenny's final days and Virginia's determined search for the truth, the sisters' dual narratives follow a harrowing trail of suspects, with surprising turns that race toward a shocking finale.

Infused with dark humor and driven by two captivating young women, The Prized Girl tells a heartbreaking story of missed connections, a complicated family, and a town's disturbing secrets.
---
What do you think about this review?
Comments
No comments posted.

Registered users may leave comments.
Log in or register now!