"Combines mystery and romance into one great book..."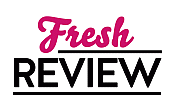 Reviewed by Sharon Salituro
Posted March 19, 2020

Amelie is a best-selling novelist. Amelie was married to Richard and they have a daughter Nina. They are now divorced; Richard has remarried and Nina has left for college. Amelie has been lonely until one day she meets Ben. Ben's is married to Janet and they have a daughter Rachael who attends the same high school as Nina. Slowly Amelie and Ben start their affair. At first Amelie has no problem meeting up with Ben whenever he can getaway. But lately she wants more out of their affair.
Amelie starts to question Ben about his marriage. Is he ever going to leave his wife, what is their sex life like and on and on. Ben is really getting tired of these questions. He has no problem with the way their affair is going. Now Amelie is having weird ideas of what their life would be like if Janet was out of the picture. Amelie even has some ideas about how to get rid of her. Now every time they are together, she keeps arguing with him about his marriage, wanting answers that he just is not going to give her.
Then one night after one of her book signings, Janet happened to be there and asks Amelie if she would like to get a drink with her. Amelie doesn't see the harm in it, and maybe she can get information out of her that Ben wouldn't give. After having drinks, Amelie realizes that Janet is really a nice person, and if it wasn't for the affair they would probably be great friends. Then comes the final breaking point. Ben tells her that he is going on vacation with Janet for two weeks. Amelie is not happy about this at all. But the most important breaking point is when Ben tells her that he has taken a new job and they are moving to a different state. So where does that leave their affair? Will he come back?
IF SHE WERE DEAD by J.P. Smith is a book that really kept me guessing. Would Amelie do what she has to do to keep Ben? Smith combines mystery and romance into one great book. I did like the comparison to the two women in Ben's life. Smith book had me from page one, I couldn't wait till the end.
SUMMARY
Amelie and Janet are in love with the same man: Janet's husband.
One knows it; the other doesn't. Or does she?
As bestselling novelist Amelie Ferrar knows, an affair with a married person is like a work of fiction: a kind of spy story with its rules and customs, negotiations and compromises, and many private rituals. But like any spy story, there will inevitably be a betrayal: something will slip, someone else will find out, someone may even die.
As Amelie falls deeper into her obsession with the man she loves—and his wife—the line between the fiction she writes and the reality she lives begins to blur...and the twisted ending to this story is one that not even she could have seen coming.
---
What do you think about this review?
Comments
No comments posted.

Registered users may leave comments.
Log in or register now!