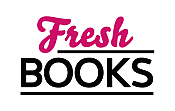 June blooms with love and intrigue
"P. S. I Love Postscript"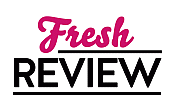 Reviewed by Bharti C
Posted March 19, 2020

POSTSCRIPT is the sequel to the insanely popular novel P.S. I Love You by Cecelia Ahern. The book was so popular it was made into a movie, which was pretty successful too. I loved it because the casting paired with Cecelia's emotional essence of the story won my heart.
In P.S. I Love You, Holly and Gerry, childhood sweethearts fall in love, get married and Holly becomes a young widow when Gerry dies of illness. A young widowed Holly and Gerry, from the grave, takes the reader on a roller-coaster of emotions all related to love.
The gift Gerry leaves behind keeps him alive in death and in the sequel, 7 years fast forward, the gift still keeps giving; albeit not so welcome though.
In Postscript, it is Holly who tries to understand the motive behind Gerry's gift of letters she received after his death and is now pulled into helping others plan out similar keepsakes. The book implied an emotional ride and keeping in mind part one it was, however, it was so much more than that.
The whole idea of grief, moving on from it was turned on its head. I found the story emotional though in an overwhelming way, whereas in P.S. I Love You I was all ugly tears. In POSTSCRIPT, Holly evaluates her emotions, her relationship with Gerry, and the person she is now. It was amazing to see how Holly was still Holly in the way she processed her emotions in a chaotic way, but still an emotionally evolved Holly.
Holly honors death and Gerry's wish of staying alive after Death in an amazing way by helping the ones dying to create forever memories. If P.S. I Love You was the first chapter in a person's young, carefree life, POSTSCRIPT is a fulfilling, thriving next chapter and if Cecelia plans a third book, I wouldn't be surprised if she turns Holly's life on its head again.
P.S. I Loved POSTSCRIPT!
SUMMARY
Sixteen years after Cecelia Ahern's bestselling phenomenon PS, I Love You captured the hearts of millions, the long-awaited sequel follows Holly as she helps strangers leave their own messages behind for loved ones.

Seven years after her husband's death -- six since she read his final letter -- Holly Kennedy has moved on with her life. When Holly's sister asks her to tell the story of the "PS, I Love You" letters on her podcast -- to revisit the messages Gerry wrote before his death to read after his passing -- she does so reluctantly, not wanting to reopen old wounds.

But after the episode airs, people start reaching out to Holly, and they all have one thing in common: they're terminally ill and want to leave their own missives behind for loved ones. Suddenly, Holly finds herself drawn back into a world she's worked tirelessly to leave behind -- but one that leads her on another incredible, life-affirming journey.

With her trademark blend of romance, humor, and bittersweet life lessons, Postscript is the perfect follow-up to Ahern's beloved first novel.
---
What do you think about this review?
Comments
No comments posted.

Registered users may leave comments.
Log in or register now!