"A deeply moving and unconventional romance that I wholeheartedly recommend!"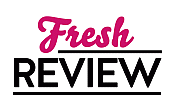 Reviewed by Miranda Owen
Posted March 18, 2020

Romance Contemporary | Romance Erotica Sensual
DEAR ENEMY is a standalone contemporary romance by Kristen Callihan. I don't normally take a chance on "enemies-to- lovers" stories, but I'm a fan of Kristen Callihan's previous books so I thought I'd check this one out. There are several emotional intricacies that make this more than your average "enemies-to-lovers" book. As teenagers, Macon Saint was the thorn in Delilah Baker's side – even when he eventually started dating her sister Samantha. A cruel prom night prank seemed to cap off their stormy relationship. Now, years later as adults, they involuntarily reconnect when Sam took off after stealing a family memento from Macon. Awkward doesn't begin to cover it. Mortifying might be a better word to describe the situation for Delilah. "Unexpected sense of anticipation" might describe Macon's feelings when he gets a second chance with Delilah.
Although these two are older and in a much different space than they were when they last knew each other as teenagers – those experiences inhibit their interactions now. I'm glad that Kristen Callihan tells DEAR ENEMY from both perspectives, otherwise I think it'd wouldn't be as palatable. Macon and Delilah have such wildly different recollections and secrets associated with the past, that the reader needs a window into their minds and souls. Given their pasts, and the fact that Delilah is somewhat forced to work off her sister's debt acting as Macon's assistant and personal chef, I was prepared to dislike him. However, Kristen Callihan does a good job of revealing the complexities and motivations of both characters, thus creating some depth and getting the reader to connect with them. Delilah never really knew where things truly stood in the past when it came to Macon. Macon did a super job of hiding his pain and masking his true feelings and inconvenient attraction to Delilah. I'm happy that Callihan includes a scene in which Macon is made to understand the way Delilah internalized his lousy behavior and apologized in a heartfelt and satisfying way. Without that, Delilah and I – as a reader – would have had a hard time moving past that.
DEAR ENEMY is a deeply moving and unconventional romance that I wholeheartedly recommend. This book does have one or two steamy scenes between the main characters, but it's the sexual tension and emotional punch that puts the added zing in this story. I look forward to Kristen Callihan's next book.
SUMMARY
As kids, they hated each other. Macon Saint was beautiful, but despite his name, Delilah knew he was the devil. That he dated her slightly evil sister, Samantha, was no picnic either. When they broke up, it was a dream come true: Delilah never had to see him again.
Ten years later, her old enemy sends a text.
Delilah's sister has stolen a valuable heirloom from Macon, now a rising Hollywood star, and he intends to collect his due. One problem: Sam has skipped town.
Sparks still sizzle between Macon and Delilah, only this heat feels alarmingly like unwanted attraction. But Delilah is desperate to keep her weak-hearted mother from learning of her sister's theft. So she proposes a deal: she'll pay off the debt by being Macon's personal chef and assistant.
It's a recipe for disaster, but Macon can't stop himself from accepting. Even though Delilah clearly hates him, there's something about her that feels like home. Besides, they're no longer kids, and what once was a bitter rivalry has the potential to be something sweeter. Something like forever.
---
What do you think about this review?
Comments
1 comment posted.
Re: A deeply moving and unconventional romance that I wholeheartedly recommend!

Through our experts, we offer all kinds of Economics Essay
Writing Services and Economics Research Paper Writing
Services to suit the needs of every student when they are
given any Economics Coursework Writing Services.
https://researchpapers247.com/economics-writing-services/
(Joan Davis 7:56am March 19)
Registered users may leave comments.
Log in or register now!