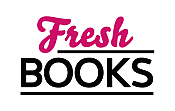 April showers us with great reads! Stay safe!
"Wow, filled with twists and turns, a perfect family or not?"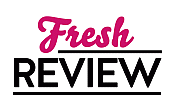 Reviewed by Sharon Salituro
Posted March 15, 2020

Women's Fiction Psychological | Thriller Domestic
This is the story of a family from the outside looks like a normal family. A father, mother Millicent, two kids, Rory and Jenna. From the inside, the parents are not at all what you would think of as normal. They have a very strange habit. They pick out women to kill. He is a tennis pro; Millicent is a relator.
They research the women, very carefully, he usually sees them and meets with them using the name Tobias and telling them that he is deaf. Millicent and he have date nights in the garage where they make up the next point. They have decided to blame this all on a man named Owen who years ago, did commit a murder, but has since been out of their home town. He sends letters to Josh who is a reporter always signing the name Owen, so people would never be able to pin these on them. They are up to four women when suddenly everything is turned around.
Wow is all I can say about this book by Samantha Downing. I enjoyed the way we really don't know the husband's real name as he is the narrator of this story. Downing has you really liking this family even though they were murderers. From the start, both of them, in my opinion, are a little wacky, but you still like them.
This story has a lot of twist and turns, you will not get confused as it all falls into place. Downing just has a way with the story, makes you believe one and then the other. I was completely shocked at the way it ended, but I loved it. So, if you need a book to sink your teeth into, MY LOVELY WIFE is the one for you.
SUMMARY
Dexter meets Mr. and Mrs. Smith in this wildly compulsive debut thriller about a couple whose fifteen-year marriage has finally gotten too interesting...

Our love story is simple. I met a gorgeous woman. We fell in love. We had kids. We moved to the suburbs. We told each other our biggest dreams, and our darkest secrets. And then we got bored.

We look like a normal couple. We're your neighbors, the parents of your kid's friend, the acquaintances you keep meaning to get dinner with.

We all have our secrets to keeping a marriage alive.

Ours just happens to be getting away with murder.
---
What do you think about this review?
Comments
No comments posted.

Registered users may leave comments.
Log in or register now!