"Let the Regalia Games begin..."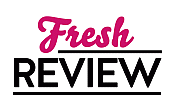 Reviewed by Debbie Wiley
Posted March 15, 2020

The Regalia Games showcases competitions between champions of the various kingdoms. All the kings, queens, nobles, and warriors of the kingdoms attend, each bringing their best finery and magic. Some of the competitions involve the kings and queens themselves, whereas others feature champions carefully selected by their kingdom. Queen Everleigh Saffira Winter Blair (known to her friends as "Evie") is making her first appearance at the Regalia Games, and she knows a show of strength in every action is necessary. She also has another motivation… Evie intends to see the king of Morta dead.
CRUSH THE KING is the third book in the Crown of Shards series and is best read in the context of the series as a whole. Evie's ongoing battles with the Mortans, particularly Maeven and the Bastard Brigade, are a central part of the intrigue in CRUSH THE KING and understanding the back story is crucial to appreciating Evie's inner turmoil as well as her overall plotting.
I love Evie! She's a strong heroine, willing to protect others even when they don't see eye to eye. Some of her choices only increased my admiration for her as she is truly heroic, even in her struggles with what is best to do overall for the people of Bellona. No spoilers, but there is one major rescue she pulls off that had me cheering loudly for her! However, I admit that Zariza thoroughly impressed me as well, and I hope we get to see more of her in future books.
CRUSH THE KING is the book I've been waiting for! Finally, we get to see Evie tackle the king of the Mortans head on, both politically and in direct confrontations. Jennifer Estep gives us lot of political shenanigans and some of the best action scenes I've ever read in a fantasy novel- and oh my, I'll never cross a bridge again without second thoughts! If you love darned good fantasy with an intelligent kick-butt heroine, then look no further than CRUSH THE KING!
SUMMARY
A fierce gladiator queen must face off against her enemies in an epic battle in this next thrilling installment of New York Times and USA Today bestselling author Jennifer Estep's Crown of Shards series—an action-packed adventure full of magic, murderous machinations, courtly intrigue, and pulse-pounding romance.

Queen Everleigh Blair of Bellona has survived the mass murder of the royal family, become a fearsome warrior trained by an elite gladiator troupe, and unleashed her ability to destroy magic. After surviving yet another assassination attempt orchestrated by the conniving king of Morta, Evie has had enough. It's time to turn the tables and take the fight to her enemies.
There is no better opportunity to strike than during the Regalia Games, a time when warriors, nobles, and royals from all the kingdoms come together to compete in various sporting events. With the help of her loyal friends, Evie goes on the attack at the Regalia, but things don't turn out the way she hopes. Soon, she is facing a terrifying new threat, and she will have to dig deep and learn even more about her growing magic if she has any chance of defeating her foes.
Because to secure her throne and ensure her kingdom's survival, Evie must think like a true Bellonan: she must outsmart and outwit her enemies . . . and crush the king.
---
What do you think about this review?
Comments
No comments posted.

Registered users may leave comments.
Log in or register now!