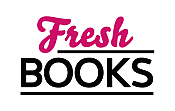 March Books to ROAR over!
"Just the normal life of Mercy"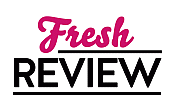 Reviewed by Annetta Sweetko
Posted March 5, 2020

Mercy is dealing with marital problems - her husband Adam Hauptman's wolf is worried for her and so, in turn, is he. Meanwhile, pack troubles that are still happening when it comes to dealing with his ex- and his daughter's future; the usual misunderstanding and pettiness. She's also saved after being SMOKE BITTEN by the crazy vampire Wulf who is now her stalker... Oh, and a mercenary band of wolves are trying to take over their Tri-City territory. Yes, normal everyday life for Mercedes Athena Thompson Hauptman.
On top of all that, the Fae and vampires have pulled their people in because of the smoke monster who takes over people with a simple smoky bite and makes them do things they would never do. So it is up to Mercy to find the answers, deal with the escapee of the Underhill prison and keep the pack happy.
SMOKE BITTEN will grab you and not let you go as you hang on for this emotional, action-packed ride. The action starts out with the first page and continues to the last. The Tri-City pack is an amazing pack, with varied personalities, and a few who need to be reminded that Adam is the boss and Mercy is his. He will do whatever he must to protect her from them and in this case from himself. It is no secret to readers of this series that Adam is not always happy with being a werewolf and often thinks of himself as a monster. This added to something that happened in "Storm Cursed" is part of their marital problems - sorry you will have to read SMOKE BITTEN to find out all the details.
This is a bit of a multi-ending storyline because once you think it is over, a surprise is thrown your way. I have to admit that the Smoke Monster's real identity had me laughing because for some reason it was the first one I thought of when Mercy started reading up on fairy tales. It was a clue she was given by one of the Grey Lord's. The final, final ending was rather satisfying if not a bit gory, kind of sweet in a werewolf-y way and gets our girl back to "nudging" Adam. Fans know what that means and new readers will have to get SMOKE BITTEN to find out how these two nudge each other. This is another winner by author Patricia Briggs and going on my read again shelf.
SUMMARY
Mercy Thompson, car mechanic and shapeshifter, faces a threat unlike any other in this thrilling entry in the #1 New York Times bestselling series.

I am Mercedes Athena Thompson Hauptman.
My only "superpowers" are that I turn into a thirty-five pound coyote and fix Volkswagens. But I have friends in odd places and a pack of werewolves at my back. It looks like I'm going to need them.

Centuries ago, the fae dwelt in Underhill—until she locked her doors against them. They left behind their great castles and troves of magical artifacts. They abandoned their prisoners and their pets. Without the fae to mind them, those creatures who remained behind roamed freely through Underhill wreaking havoc. Only the deadliest survived.

Now one of those prisoners has escaped. It can look like anyone, any creature it chooses. But if it bites you, it controls you. It lives for chaos and destruction. It can make you do anything—even kill the person you love the most. Now it is here, in the Tri-Cities. In my territory.

It won't, can't, remain.

Not if I have anything to say about it.
---
What do you think about this review?
Comments
No comments posted.

Registered users may leave comments.
Log in or register now!