"She's back and he's going to keep her"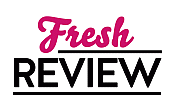 Reviewed by Annetta Sweetko
Posted March 5, 2020

Romance Erotica Sensual | Romance Contemporary
Kir Vasilek works hard to protect those he considers family and the powerful crime Vor of New Orleans is his boss and brother. His one weakness has been news person Cassie McClintock who ran when she realized that the man who was becoming important to her was part of the Russian Mafia. She had no way of knowing that in truth, he was HERS TO TAME if she felt the need but in truth he was hers to claim with just one word.
Cassie's career received a big help with her short relationship with Kir, but getting information and falling in love with him had her second-guessing her feelings. Her heart wins out and she reaches out to Kir again and follows him into danger and intrigue. . . and possibly costing her everything she has worked for and wanted badly. Or thought she wanted. Which will win? Will it be a career that she really only tolerates or her heart, that is already in someone's hands.
HERS TO TAME is the second of author Rhenna Morgan's NOLA Knights series and is just as amazing as HIS TO DEFEND had been. Kir is the second to the Vor, Sergei Petrovyh, a man he considers a brother and the Vor's wife Evette and their son Emerson are the family that he will lay his life down for. He is a dangerous man, who will not apologize for who he is. But, when one of his own is found murdered he fears the past will come back at them. When Cassie walks back into this life, he worries that she will be endangered, but this time she is not going to get away. Danger comes to their door and Cassie is the heroine who helps to save Evette and Emerson from a crazed kidnapper.
HERS TO TAME is a very intriguing read that will allow readers to enjoy the feel and vibe of New Orleans, the world of the rich and criminal. But, even the questionable characters know how to love and protect their own and encourage them to be the best they can and be happy. You will see that as Kir encourages Cassie to move on and do what she loves most. You have to read HERS TO TAME to find out what that is. Of course, there is romance that is sweet and ultra steamy and a lot of danger and schemes of revenge that will have hearts racing. You will love these bad men who know how to love and protect their women, friends, and families.
A fantastic second book giving readers hope for many more.
SUMMARY
Book two of NOLA Knights, the heart-stoppingly sexy spin-off series by Men of Haven author Rhenna Morgan

As an avtoritet for the most powerful crime syndicate in New Orleans, Kir Vasilek doesn't act without purpose, doesn't speak without thought and never, ever loses his cool. The lives of his brothers, his family, depend on it. But then Cassie McClintock strolls back into his life, and staying cool is next to impossible. Cassie was the one who got away—and Kir is willing to break all his own rules to keep it from happening ever again.

It's one thing to report on the Russian mafia; it's quite another to sleep with one of them, especially one as dangerous, and as sinfully sexy, as Kir Vasilek. Even though the information he once provided helped make her career—and the memory of his touch still keeps her up at night—Cassie knows too much about his world to go down that path.

But when Kir reaches out for help after a rival family comes for one of his own, Cassie doesn't want to say no, either to investigating a gruesome murder or to the heat that pulls her right back into his arms…and his heart. Taming Kir—and helping to save the family she's come to call her own—is not the story she thought she'd write, but it's the one she's determined will get a happy ending.

Hers to Tame is the highly anticipated follow-up to His to Defend. And don't miss Roman's story in Mine to Keep, coming soon from Rhenna Morgan and Carina Press.
Excerpt
[Aunt Frieda] turned the page and a stack of photos Cassie hadn't mounted yet slid onto her lap. "Oh, are these new?"
Cassie leaned to one side, but still couldn't get a good view of them from the couch. "Which ones?"
"The French Quarter at night… Jackson Square ven­dors… Lake Pontchartrain…" she said, studying each one then moving it to the back of the stack. "And…ho, ho, ho…what do we have here?" She angled her head to a considering angle and an appreciative grin crept onto her face.
Cassie scrambled up and tried to grab the stack.
Frieda slid the lot of them out of reach before she could, but angled them so the top picture was in full view. "Who's this guy? He's hot."
Oh. Holy. Hell.
Of all the pictures Frieda absolutely did not need to be looking at right now, it was the one she'd snapped of Kir Vasilek a month ago. "Aunt Frieda, give me that."
"Why? When a man looks like that, the last thing I need to do is let go. Especially when he's in a suit, has a mouth that could kiss you stupid and looks like he commands the world with a snap of his fingers. You ask me, suit-wearing men are an endangered species. We should protect them at all costs."
Lord help her. If Frieda only knew. The man she was advocating protection for was, according to her colleagues, a killer. Too bad Cassie hadn't known that particular detail before she'd learned he could kiss every bit as good her aunt suspected he could. At least then her libido wouldn't be at war with her common sense every time her mind went strolling down memory lane—which lately seemed to be too often.
"You're my aunt. Aunts don't call men hot. Especially when they're half their age."
"Um, this aunt does!" She pulled the picture in for another, closer gander. "And there's no way he's half my age. I'm only fifty-six and he's gotta be at least mid-thirties."
"He's thirty-five," Cassie said, making another grab for the stack and coming away successful.
"See?" Frieda said. "Totally legal. And I betcha he'd appreciate an older woman." She paused all of a second, watching Cassie stuff the prints back into her portfo­lio. When she spoke again, there was a whole different glint in her eyes. "Then again, I'm guessing from your reaction, he already appreciated you. Do tell!"
"No way. I'll tell you a lot of things, but dishing about my sex life isn't in the cards." With that, she stood and carried the wide leather-covered book to the dinette.
"Um, hate to tell you this, sugar plum, but I'm the woman who gave you detailed dos and don'ts before you ventured out to buy your first battery-operated boyfriend."
The pillows shuffled and Frieda's Keds squeaked against the faux wood floors. While she didn't make a grab for the portfolio, her aunt did pull out a chair, sit and prop her chin on her hand, clearly ready for all the details. "Now, tell me all about Mr. Hottie and why you felt compelled to keep him a secret."
Cassie let out a tired exhale and dropped into the chair next to Frieda. Beneath her palm the navy-blue leather cover was buttery soft and cool, a welcome re­lief to the heat creeping up her neck. "He was the one who gave me the leg up on all the stories that got me so much good feedback at the station."
"The ones on that mobster? What's his name?"
"Stephen Alfonsi. And yes, those." Cassie opened the book, the pages easily falling open to where the pictures sat wedged against the spine. "If it hadn't been for Kir, I'm not sure I'd have had such a good run. Or any run at all, for that matter."
"Kir?"
Cassie plucked the photo off the top and held it be­tween her fingers. The composition of the image was amateur at best, but with Kir as the primary focus, nothing else really mattered. Her aunt wasn't wrong. The man wore a suit extremely well. Though, with him seated behind the iron and glass patio table, you couldn't really appreciate how well it fit his six-foot-two frame. But what really captured the attention of pretty much any woman who met him were his fea­tures. Blond hair worn just long enough to show he'd inherited cherub-like curls from someone in his family line, a sharp aristocratic nose and an equally strong jawline. "Kir Vasilek."
"Mmm. You say his name the way I say Häagen-Dazs. Either you've got a doozy of a crush, or you had a taste and are eager for another."
Oh, she'd had a taste.
Twice.
Now here she was seven months later, and she still hadn't shaken the impact he'd had on her.
"He's quite charming," Cassie said. "Confident and educated. Very well connected. He gave me all the in­formation I needed to start a steady roll of stories when Alfonsi disappeared."
Frieda snorted. "Girl, everyone knows Alfonsi's dead. Disappeared is just the politically correct way of avoiding saying he finally pissed off the wrong per­son. And good riddance, if you ask me." She motioned to the picture. "So, you took this when you met him?"
The same slimy disgust she'd felt the day she'd taken the picture slithered down her spine. "No." She tucked the picture back in place, closed the book and stood. At the rate she was going at work, she was either going to be out of a job, or working for some smarmy gossip rag. "Have you seen my phone anywhere?"
"Whoa. You just changed the subject on me."
"I did not." Cassie shifted the clothes on the couch and checked behind the cushions. "I just need to check the anchor schedule for next week."
"Bullshit. You were looking at that man like he was the cat's meow."
"No one says the cat's meow anymore."
"I do. And when I look at a man like that, I keep him."
Under normal circumstances, she'd agree with her aunt. But Kir wasn't just any man. Rumor had it he was the right-hand man for another up-and-coming mob boss in New Orleans. A fact she hadn't known until after she'd had her second toe-curling tussle with him.
Copyright © 2020 by Rhenna Morgan
---
What do you think about this review?
Comments
No comments posted.

Registered users may leave comments.
Log in or register now!