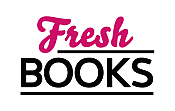 April showers us with great reads! Stay safe!
"A superbly sinister contemporary gothic mystery with great characters!"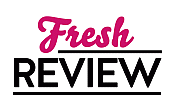 Reviewed by Miranda Owen
Posted February 23, 2020

Mystery Cozy | Mystery Book Lover
DEATH WITH A DARK RED ROSE is the fifth book in Julia Buckley's "Mystery Writer's Apprentice" series. With each book in this series, the circle of friends for the main character keeps expanding. This time around, Lena and her friends are looking into some suspicious things that all seem to lead back to a plastics factory. As with other books in this series, Julia Buckley expertly melds cozy mystery fun with contemporary gothic mystery goodness. In this case the forbidding dark mansion is, instead, a plastics factory with dubious employees and associates up to no good.
Although the actual "bad guy" isn't fully revealed until the very end, it's obvious to readers and the main characters, that the danger and miscellaneous thugs emanate from Plasti-Source. The questions everybody has is not so much "who" as the "how" and "why". Lena and friends are pulled into this mystery because her friend Belinda's brother Carl works for Plasti-Source and his friend, and fellow employee, Luis disappears. I like that there's a wide group of people investigate this mystery, and bounce ideas off each other – including a local police officer. In this book, people are in danger, as well as the environment – due to potential ecological threats. The classic amateur sleuth Nancy Drew was referenced in this book, and there are many elements in DEATH WITH A DARK RED ROSE that are reminiscent of some of my favorite Nancy Drew stories – kidnappings, surprise twists, unknown shadowy villains, tight friendships and teamwork, and clever women.
DEATH WITH A DARK RED ROSE is a superbly sinister contemporary gothic mystery with great characters. Julia Buckley does a wonderful job of balancing the suspense and more lighthearted moments. Carl proved to be an interesting new character, and I hope to read more about him in future books, as well as the romance between Cliff and Isabelle. I look forward to Julia Buckley's next "Mystery Writer's Apprentice" mystery.
SUMMARY
Writer's apprentice Lena London is enjoying life in Blue Lake and being newly engaged, but is soon drawn into the terrifying disappearance of one of her closest friends....

Lena is starting to feel like having it all may actually be possible! She and suspense novelist Camilla Graham are busily plotting their next novel and she's got a brand-new diamond ring on her finger thanks to her fiancé, Sam West. The only blot on her Blue Lake life is a strange new corporation that has come to town called Plastisource. They seem to be intent on gobbling up prime real estate and changing the landscape of Lena's lovely adopted home.

When she and Sam get a call from their good friend (and Blue Lake detective) Doug saying that his girlfriend--and Lena's pal Belinda--isn't answering her phone and missed a date with him, they all head out to her home. The trio is shocked to discover that Belinda's purse and phone are at her house, along with a single red rose on her countertop--but Belinda herself is missing. Has she been abucted? Could the strange new corporation play a role in her disappearance? Lena is determined to find out and rescue her friend because she knows that the truth can be stranger and much more deadly than fiction....
---
What do you think about this review?
Comments
No comments posted.

Registered users may leave comments.
Log in or register now!