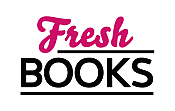 April showers us with great reads! Stay safe!
"50 books and still going strong!"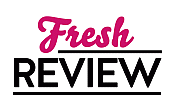 Reviewed by Annetta Sweetko
Posted February 15, 2020

Romance Suspense | Thriller Serial Killer | Suspense
In GOLDEN IN DEATH Lt. Eve Dallas has a ticking time bomb on her hands when she gets a call to a homicide and finds it is an airborne toxic poison that did the man in. The victim is a pediatric doctor, who was loved by all. So who would kill a good man in such a painful evil way? Dallas hopes to find out before there are more victims to contend with as experience tells her once will not be enough for this killer.
With the help of her billionaire husband, Roarke, and his wicked ways with all things electronic and financial, along with her stalwart partner Detective Delia Peabody and others in the homicide bullpen, Eve begins her job. A second death that should not tie into the first, does just that, and leads the team down the path to solve a twisted, long stewing plot of vengeance/revenge.
Amazing! GOLDEN IN DEATH is the 50th book in the In Death series and still going strong! For those new to J.D. Robb's series, the author also known as Nora Roberts had really only planned a trilogy, but fans just didn't want to see it stop. Set in the future, where the imagination can take off, Eve Dallas, an abused orphan now a kick butt New York City cop, continues to enthrall the readers with her wit, snark and boldness. She might be socially backwards but she certainly knows how to be a cop above everything. Her handsome husband, whom she's really not sure how she got in his sights and married to him, continues to buy up the known and some unknown worlds while finding time to help out on Eve's various cases. Even he is not sure how he was lucky enough to capture his wife, but who better to help catch a criminal than a "former" criminal?
One of the best parts of these books to me, with GOLDEN IN DEATH included, is the camaraderie that fills the pages. We have the often sexy and romantic side that is Eve and Roarke, though there are also hits of everyday ups and downs of married life with the stresses of her job and his empire. We watch the sometimes snarky Peabody hold her own with her partner and get a chuckle as she is trudging up stairs with her mantra "loose pants." The quirky detectives who fill the homicide bullpen that might have loud ties and neon socks but will stand by the victims and their lieutenant without a second thought. In this one, readers also get the pleasure of watching both Doctors Mira (Charlotte, the cop shrink, and her husband, the absentminded college professor) bring in a sympathetic yet strong shoulder to lean on that makes them even more endearing.
If you love a strong, kick butt heroine, a handsome loving husband (who often has to remind his dedicated wife to take care of "his cop"), add in a fascinating secondary supporting cast of characters, really twisted bad guys, and an amazing trail through the process of watching the mystery being solved - then you will really want to get your hands on GOLDEN IN DEATH.
SUMMARY
In the latest thriller in the #1 New York Times bestselling series, homicide detective Eve Dallas investigates a murder with a mysterious motive—and a terrifying weapon.

Pediatrician Kent Abner received the package on a beautiful April morning. Inside was a cheap trinket, a golden egg that could be opened into two halves. When he pried it apart, highly toxic airborne fumes entered his body—and killed him.

After Eve Dallas calls the hazmat team—and undergoes testing to reassure both her and her husband that she hasn't been exposed—it's time to look into Dr. Abner's past and relationships. Not every victim Eve encounters is an angel, but it seems that Abner came pretty close—though he did ruffle some feathers over the years by taking stands for the weak and defenseless. While the lab tries to identify the deadly toxin, Eve hunts for the sender. But when someone else dies in the same grisly manner, it becomes clear that she's dealing with either a madman—or someone who has a hidden and elusive connection to both victims.
---
What do you think about this review?
Comments
No comments posted.

Registered users may leave comments.
Log in or register now!