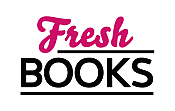 Sweet Romance + Thrilling Intrigue = February Best Reads
"A terrific tale of magic and family with an epic love story!"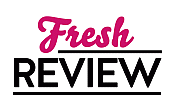 Reviewed by Miranda Owen
Posted February 11, 2020

Romance Erotica Sensual | Romance Paranormal
IRON MASTER is the twelfth book in Jennifer Ashley's "Shifters Unbound" paranormal romance series. Stuart Reid is a Dark Fae and Peigi is a bear Shifter. These two wouldn't normally have an occasion to mix, except when circumstances threw them together and they created a makeshift family with a few miscellaneous Shifter cubs. Because circumstances brought them together, they went about things backwards. They met, moved in together, became parents and essentially adopted some cubs, and now they are just working out the parameters of a romantic relationship. The spark and attraction were always there, but neither knew how to move forward without disrupting and damaging the life they carved out together. For Peigi, it's also always in the back of her mind that one day Stuart might be welcomed back in Faerie and she'd be devastated when he left.
Given the internal doubt and speculation by the two main characters, I'm glad IRON MASTER is told from alternating perspectives. You can't help and root for Peigi and Stuart to get together and have their happily-ever-after as you read their story. I don't normally gravitate toward books with Fae characters and settings, but I'm a sucker for a Jennifer Ashley book, and IRON MASTER is full of fab characters and storytelling. As Stuart, Peigi, and their assorted friends, go back and forth between our world and Faerie more tidbits about Shifters and the Fae are revealed. IRON MASTER is a good "quest" story, but I feel like the focus is on the characters and their relationships. The stolen moments, and erotic tension scattered throughout IRON MASTER, combined with the strong sense of family, make this book so delightful. After reading way too many books in which the hero tries to negate the heroine's wishes "for her own good", I cheered when Stuart waxes poetic about Peigi's strength and tells her that he wants to fight with her as a team rather than leave her behind. That's what I want in a hero.
IRON MASTER is a terrific tale of magic and family with an epic love story. This is a story that shows all the different ways two people can create intimacy. I loved seeing all the familiar favorite characters from the Shiftertown outside Las Vegas, as well as those from other Shiftertowns. I eagerly await Jennifer Ashley's next "Shifters Unbound" novel.
SUMMARY
Stuart Reid is an Iron Master—a Dark Fae with a rare ability to make iron do his bidding. Exiled by the High Fae who fear him, he now lives in a simple house in Shiftertown outside Las Vegas, watching over Peigi, a bear Shifter woman, and the cubs she cares for.

Peigi, rescued from an evil Shifter and welcomed into the Vegas Shiftertown, knows Reid and the cubs have helped her survive and heal.

She also knows Reid is alone and lonely, a strong man coping with his exile. The bond she feels pulling her to him scares the crud out of her—she's been down this road before.

When Reid's people send him a desperate call for help, Peigi senses danger to him—too much of it. She finds she'll do anything, even sacrifice herself and her happiness, to keep him safe.
---
What do you think about this review?
Comments
No comments posted.

Registered users may leave comments.
Log in or register now!