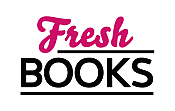 Sweet Romance + Thrilling Intrigue = February Best Reads
"A fun, fluffy, feel-good, modern-day marriage of convenience!"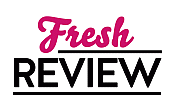 Reviewed by Danielle Dresser
Posted January 30, 2020

Romance Contemporary | Romance Comedy
Xeni Everly-Wilkins has just lost her beloved Aunt Sable, but when her aunt's lawyer tells her the only way she'll inherit the vast amount of wealth her aunt left to her is by marrying a man she's never met, Xeni is at a loss. She's confident, good at her job as a kindergarten teacher, has a great group of friends back in LA, but after coming to upstate New York to attend the memorial service and clear out her aunt's house, Xeni never expects to become a millionaire overnight. . . or a wife, for that matter.
Mason McInroy, a burly bagpiper and café cook, was mentored by Aunt Sable, who became something of his surrogate mother. He left his home in Scotland after being left at the alter and a tense confrontation with his father, and while he has a cousin in the small New York town he now called home, it was with Sable who Mason felt the most at ease. When she left him a nice amount of money with the same stipulation as Xeni, Mason is astounded – and rather pleased – when Xeni agrees to get married for 30 days.
But something funny happens after the wedding - Xeni and Mason are undeniably attracted to each other, bond over sharing their experiences coming as bisexual to their families, actually like each other, and feel like this relationship could become something real. But meddlesome family members, the nosy dwellers of the smalltown, and of course, tons of money make Xeni and Mason realize that their sham marriage may not be so real after all…
A fun, fluffy, feel-good, modern-day marriage of convenience! XENI by Rebekah Weatherspoon is a sexy and sweet contemporary romance. Xeni and Mason are a delightful couple to get to know – they are upfront about their attraction, understanding and thoughtful about each other's feelings, and have fun together. While both characters deal with some difficult things – grief and family acceptance, among others – Xeni is mostly a low-angst novel, which is refreshing to read. Characters from many of Weatherspoon's previous books show up in supporting roles, and it's great to catch up with all of them. When Xeni and Mason are on the page together, they are incendiary! The pages sizzle from their chemistry.
Learn more about Xeni
SUMMARY
She just wanted to claim her inheritance. What she got was a husband…

Xeni Everly-Wilkins has ten days to clean out her recently departed aunt's massive colonial in Upstate New York. With the feud between her mom and her sisters still raging even in death, she knows this will be no easy task, but when the will is read Xeni quickly discovers the decades old drama between the former R&B singers is just the tip of the iceberg.

The Secrets, lies, and a crap ton of cash spilled on her lawyer's conference room table all come with terms and conditions. Xeni must marry before she can claim the estate that will set her up for life and her aunt has just the groom in mind. The ruggedly handsome and deliciously thicc Scotsman who showed up at her aunt's memorial, bagpipes at the ready.

When his dear friend and mentor Sable Everly passed away, Mason McInroy knew she would leave a sizable hole in his heart. He never imagined she'd leave him more than enough money to settle the debt that's keeping him from returning home to Scotland. He also never imagined that Sable would use her dying breaths to play match-maker, trapping Mason and her beautiful niece in a marriage scheme that comes with more complications than either of them need.

With no choice but to say I do, the unlikely pair try to make the best of a messy situation. They had no plans to actually fall in love.

**This is a stand alone romance that can be read along with RAFE: A Buff Male Nanny. It features a woman sick to death of her family's sh*t and a plus-size Scotsman who just wants to make sweet, sweet music. And love.**
---
What do you think about this review?
Comments
No comments posted.

Registered users may leave comments.
Log in or register now!