"From friends to lovers!"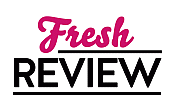 Reviewed by Helen Williams
Posted January 21, 2020

IGNITE ON CONTACT is the second book in the new series Brotherhood by Fire by Jaci Burton. This series is about three homeless teenagers that were looking for shelter for the night by entering an old abandoned house. Jackson, Rafe, and Kal may not be blood brothers but they are bonded for life and will always be there for each other. The night they were looking for shelter became the beginning of a new life for them when they were rescued by the firefighter who would become their father and create a family for them along with his wife. These three teenagers had a rough life living on the street so trust is something they will have to learn. It's no surprise that these young men chose the career of firefighter because of the wonderful example their father provided for them. In the first book in this series, Jaci Burton did a wonderful job in providing awareness about homelessness -- specifically teenagers. These three teenagers have now grown into scorching hot firemen.
IGNITE ON CONTACT is about the second son, Rafe. Rafe loves women, but he does not do relationships. He just wants to have fun. He has been friendly with their next door neighbor and helped her on several occasions with her disabled grandfather. He finds her attractive and is interested in going out with her and having some fun.
Carmen Lewis is an ER nurse and she is very aware that Rafe is a player. She is attracted to him but her past bad relationship makes her tentative about getting involved with Rafe. Her friend will convince her that she deserves to have some fun. Both Rafe and Carmen internalize their feelings and will have to learn to become open with each other. Can fun-loving Rafe convince Carmen that he is the real deal? Will Carmen trust her feelings or give in to the pressures of life. IGNITE ON CONTACT is a great story about going from friends to lovers.
SUMMARY
Relationships. Firefighter Rafe Donovan avoids them whenever possible. He loves dating women, but he makes sure they know up front that he's in it for fun, great sex and nothing more.
Fun. As an ER nurse and official caretaker of her disabled grandfather, Carmen Lewis doesn't have time for fun. But Rafe has been there for Carmen--and her grandfather--time and again, and he's clearly interested in her. She knows he's a player, but she's tempted by his charm and incredible body. And maybe a little fun isn't a bad thing, as long as she keeps her heart away from this fiery game she's enjoying with a very hot man.
Love. It doesn't take Rafe long to realize that until now he's only been playing at romance. With Carmen he feels searing passion and heart-tugging emotion for the first time. Now he has to convince Carmen that what they have together is the real deal.
---
What do you think about this review?
Comments
No comments posted.

Registered users may leave comments.
Log in or register now!