"A must-read for all fantasy fans!"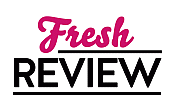 Reviewed by Debbie Wiley
Posted January 18, 2020

Romance Paranormal | Fantasy | Young Adult Fantasy
Rory Forseti, a Spartan and Mythos Academy student, and the rest of Team Midgard are determined to keep powerful artifacts out of the hands of the Reapers. Rory has a more personal reason for hating the Reapers and their diabolical leader, Covington, as he murdered her parents when they chose to leave the Reapers. Unbeknownst to the rest of Team Midgard, Rory has been secretly replacing real artifacts with copies. Team Midgard has a lead on a new artifact, but will Rory be able to save her friends when Covington outwits them?
SPARTAN DESTINY is the third book in the Mythos Academy Spinoff Series and can easily be read without reading the original series. However, I would recommend at least reading the second book, SPARTAN PROMISE, as there are references to previous events that are helpful to fully appreciate and enjoy SPARTAN DESTINY.
Rory is a phenomenal heroine! Yes, she can be impetuous, but she also strategizes using her Spartan skills, even when it hurts her the most. And oh, her loyalty! Rory's loyalty is unquestionable and steadfast despite the most trying of circumstances. SPARTAN DESTINY truly showcases these character traits as Rory risks everything when her friends' lives are on the line. I won't reveal spoilers but some of the choices she has to make are heartbreaking to witness.
I love that Jennifer Estep digs into some lesser known mythological gods and goddesses and Sigyn may be my new favorite! Sigyn is the Norse goddess of devotion and Rory is the perfect Champion for her. I love some of the additional touches to SPARTAN DESTINY and the series, too, such as the winterblooms leaning towards Rory as if to kiss her cheek.
SPARTAN DESTINY is yet another stunningly good fantasy novel from Jennifer Estep! The heart-pounding action coupled with great characters and a fascinating storyline make SPARTAN DESTINY a must-read for all fans of the genre. My only regret is that SPARTAN DESTINY completed a story arc and I hope it's not the end of the Mythos Academy Spinoff Series. Regardless, I can't wait to see what Jennifer Estep has in store for us next!
SUMMARY
This Spartan makes her own destiny . . .
Most kids at the Colorado branch of Mythos Academy know me as Rory Forseti, the daughter of Reaper assassins. Secretly, I'm a member of Team Midgard, a group of students and adults tasked with stopping Covington, the evil leader of the Reapers of Chaos. For me, the mission is a deeply personal one, since Covington is also the man who murdered my parents.
When my friends and I get a lead on a powerful artifact that Covington wants to steal, we think we finally have a chance to thwart the Reapers and stop them for good. Team Midgard comes up with a plan, but everything goes sideways, and I'm suddenly in the fight of my life.
My worst fears might have come true, but I know what my Spartan destiny is—to save my friends, or die trying . . .
Excerpt
"This is going to be a piece of cake."
My friend Mateo Solis cheerfully said those horrible words. I looked at him a moment, then glanced at Zoe Wayland and Ian Hunter, two other friends. Zoe shook her head, Ian groaned, and I sighed, sharing their opinions.
"What?" Mateo asked. "What's wrong?"
Zoe threw her hands up into the air. Pale blue sparks of magic shot out of her fingertips before winking out. Valkyries always gave off more magic whenever they were upset or emotional about something.
"Are you kidding?" she said. "You just totally jinxed us."
"Yeah, dude," Ian chimed in. "Never, ever say that anything is going to be a piece of cake. That's when bad things happen."
"Superbad things," I agreed.
Mateo looked at all three of us in turn. "I didn't realize you guys were so superstitious."
"Um, hello, we go to Mythos Academy," Zoe said. "We deal with mythological monsters, creepy artifacts, and killer Reapers all the time. Being superstitious is right in our wheelhouse. And after all the bad stuff that we've seen over the past few months, we'd be silly not to be superstitious."
"Totally," Ian chimed in.
"Absolutely," I agreed.
Mateo rolled his eyes, not sharing our dire and pessimistic opinions. "Whatever. But right now, we have a mission, so let me get to work."
He didn't wait for a response before opening his laptop. The screen's soft white glow highlighted his dark brown hair and eyes and made his skin gleam like polished bronze. Mateo cracked his knuckles and stretched his arms out in front of him like a runner preparing for a race. Then he hunched over his laptop and started typing, his fingers flying over the keyboard almost too fast to follow, thanks to his amazing Roman speed.
Mateo, Zoe, Ian, and I were members of Team Midgard, a supersecret group that was trying to stop the evil Reapers of Chaos from taking over the mythological world. Tonight, Hiro Takeda, the adult leader of the Midgard, had tasked us with breaking into a building and watching over a mythological artifact that Covington, the Reaper leader, might want to steal.
Mateo was sitting cross-legged on the ground, his laptop perched on his knees, with Zoe, Ian, and me crouched down all around him. The four of us were hiding in the shadows behind a row of dense bushes, which also helped to block the gusty wind. It was just after ten o'clock, and the November night was absolutely frigid. A cold, hard frost had already coated the grass, as well as the bushes, adding a silvery sheen to the evergreen leaves.
Mateo was wearing his usual clothes—a dark blue Bigtime Barracudas long-sleeve T-shirt, along with a jacket, khakis, and blue running shoes—but Zoe, Ian, and I were dressed all in black, from our long-sleeve shirts and jackets to our jeans and boots. The three of us looked like cat burglars straight out of some heist movie. In a way, that was exactly what we were tonight.
"And…done!" Mateo hit a final key, then looked up from his screen. "I've hacked into the building's alarm system and put the security cameras on a continuous loop, so all anyone staring at the feeds will see is books, artifacts, and furniture, instead of you guys sneaking around. I also don't see any guards or Reapers either outside or inside the building."
I nodded at him, then glanced at Zoe and Ian. "You guys ready?"
They both nodded back.
"Then let's go," I said.
Mateo stayed behind in our hiding spot, so that he could monitor the alarm system and the security-camera footage, but Zoe, Ian, and I crept out from behind the bushes, which ran along the wall of a dark gray stone building.
In the distance, several hundred feet away, another, larger building, also made of dark gray stone, rose up out of the grass. That was our target. I peered into the shadows that blanketed the landscape, but everything was still and quiet. There was no sign of the Reapers or anyone else, and I didn't even hear so much as an owl softly hooting in one of the trees. I nodded at Zoe and Ian again, and together, the three of us stepped away from the wall and headed toward the other building.
We moved quickly and quietly, keeping low and staying away from the golden glows of the streetlights that lined the nearby walkways. I glanced around, expecting Reapers to rush out of the shadows and attack us, but everything remained still and quiet. We made it over to the target building and plastered ourselves up against the wall, hiding in the shadows again.
"Okay, guys." Mateo's voice crackled through my earbud, since that was how we communicated during missions. "Still no sign of any guards or Reapers, so you are clear to proceed."
"Thanks," I whispered back to him. "Zoe, you're up."
She crouched down, slipped a black backpack off her shoulders, and unzipped it. Then she reached inside and pulled out a crossbow. Unlike the large, heavy, wooden ones that the Mythos students trained with in gym class, this crossbow was made of black plastic and was barely bigger than my hand. Round blue crystals ran down the barrel, giving the weapon a bit of sparkly bling.
Zoe grinned and showed off the crossbow for Ian and me. "Something new that I've been working on. Small but mighty, just like me."
Everyone on Team Midgard had a specific role that best suited their interests, talents, magic, and skills. Mateo was the computer guru, Ian and I were the fighters, and Zoe was our genius inventor. She struck a pose with the crossbow, showing it off a moment longer, then reached into her backpack and fished out a small silver grappling hook attached to a long length of rope. Zoe slid the barrel of the grappling hook into the end of the crossbow where the bolt would normally go and fed the attached rope through a small loop on the side of the weapon. Then she dropped the rest of the rope onto the ground.
"Mateo," Zoe whispered. "Are we still clear?"
His voice sounded in my ear. "All clear. Go."
Zoe stood up, still holding her gadget. Then she raised the weapon, took aim, and squeezed the trigger. The silver grappling hook shot out of the end of the crossbow and zoomed upward, taking the attached rope along with it.
Clang!
The grappling hook arced over a balcony on the second floor and caught on the stone railing. Zoe unhooked the remaining rope from the crossbow, slid the gadget into her backpack, and hoisted the bag onto her shoulders. She tugged on the rope to make sure that the grappling hook was securely anchored, then gestured at Ian.
"Vikings first," she said.
Ian grinned, took hold of the rope, and started climbing. Thanks to his Viking strength, he quickly scaled it up to the second floor, swung his leg over the railing, and climbed onto the balcony.
"Spartans next," Zoe said.
I wasn't superstrong like Ian was, but I had scaled more than one rope in Takeda's gym class, so I started climbing. Several seconds later, I reached the second floor, and Ian helped me over the railing and onto the balcony. Instead of letting go, Ian's hands dropped to my waist, and he stepped even closer to me. The warmth of his body mixed with my own, driving away the chilly night air.
With his perfect cheekbones, straight nose, and strong jaw, Ian Hunter was one of the handsomest guys I had ever seen, and the moonlight only enhanced his features, as though he were a beautiful statue that had somehow come to life. The soft, silvery glow also made his gray eyes glimmer like stars and brought out the honey-colored strands in his dark blond hair, which was always slightly, adorably rumpled.
"Too bad we're on a mission," Ian murmured. "This would be the perfect spot for a kiss. Or two. Or three."
He was right. The secluded, shadowy balcony was the perfect spot for a kiss. Or two. Or three. Then again, Ian and I hadn't exactly been picky about our surroundings. After several false starts, we had finally gotten together a few weeks ago, and we had been sneaking kisses whenever and wherever we could.
"Mission first," I teased. "Kissing later."
"How about just one?" Ian whispered. "For luck?"
"We don't need luck," I said, but I grinned and wrapped my arms around his neck anyway.
He grinned back and lowered his head. My breath caught in my throat, and a dizzying sensation exploded in my heart. I parted my lips and stood on my tiptoes—
"You guys are alone for, like, five seconds, and you're already making out? Ugh." Zoe's voice sounded from below on the ground, as well as echoing in my earbud.
I sighed, dropped my arms from Ian's neck, and stepped back. "Rain check?"
He grinned at me again. "Rain check."
---
What do you think about this review?
Comments
No comments posted.

Registered users may leave comments.
Log in or register now!