"What steps would you take to survive the unthinkable?"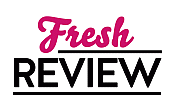 Reviewed by Sandra Wurman
Posted October 5, 2019

CILKA'S JOURNEY by Heather Morris is her follow up masterpiece after The Tattooist of Auschwitz. Those that have read her first know what to expect from this talented author. A preface to my review: I've read so many - some might say too many - books based on the abject horror and inhumanity of the Holocaust or as it is commonly referred to in Judaism as the Shoah. Shoah literally means calamity. Holocaust connotes a sacrifice and historians should all agree that there was no sacrifice. Unless you call giving in to basic hopelessness, losing your self-worth, humility, modesty a sacrifice. Some instantly perished because of their inability to fight for these human rights much less defend themselves against what was for the most part unknown. Others simply fought in vain. Some somehow managed to survive. For most, if not all survivors of the Shoah their lives would never be considered normal. The horror of what they saw or experienced remains in their conscious or subconscious. We often asked a person close to us how he survived and managed to keep two siblings alive. We were always met with silence.
CILKA'S JOURNEY is about a young girl caught up in this madness and forced to make unthinkable decisions or choices in order to stay alive. That became Cilka's mantra – stay alive. What would you do to stay alive? No one should dare condemn another soul the right to try to survive amidst barbarians, murderers, sadists, and psychotics. And don't doubt for a moment these were Cilka's monsters. Any questions watch Shoah which is nine hours of witness testimony. If you question what Heather Morris illustrates in CILKA'S JOURNEY, then you need to look at the real facts of this terrible time in our history. Cilka is indeed brave and as resourceful as possible considering the total lack of tools in her personal arsenal. That is the picture Heather Morris so succinctly draws for her readers in CILKA'S JOURNEY.
CILKA'S JOURNEY is a difficult book to read. It will fill you with great sadness and anger. There isn't a person alive that can fathom being that helpless. And Cilka isn't alone with her challenge. She has a community of ragtag people that are subjected to the same inhumanity. She also has an audience of captors that indulge their every fantasy at the expense of their prisoners. Heather Morris makes sure that you, the reader, understand that this is not a prison story. This is an extermination camp. Conditions are beyond what any person could comprehend but Heather Morris makes sure that it is accurately described. CILKA'S JOURNEY is about putting one foot in front of the other no matter what obstacles are put in your path. If you want to read a story about bravery and commitment than look for CILKA'S JOURNEY by Heather Morris.
SUMMARY
Her beauty saved her — and condemned her.

Cilka is just sixteen years old when she is taken to Auschwitz-Birkenau Concentration Camp in 1942, where the commandant immediately notices how beautiful she is. Forcibly separated from the other women prisoners, Cilka learns quickly that power, even unwillingly taken, equals survival.
When the war is over and the camp is liberated, freedom is not granted to Cilka: She is charged as a collaborator for sleeping with the enemy and sent to a Siberian prison camp. But did she really have a choice? And where do the lines of morality lie for Cilka, who was send to Auschwitz when she was still a child?
In Siberia, Cilka faces challenges both new and horribly familiar, including the unwanted attention of the guards. But when she meets a kind female doctor, Cilka is taken under her wing and begins to tend to the ill in the camp, struggling to care for them under brutal conditions.
Confronting death and terror daily, Cilka discovers a strength she never knew she had. And when she begins to tentatively form bonds and relationships in this harsh, new reality, Cilka finds that despite everything that has happened to her, there is room in her heart for love.
From child to woman, from woman to healer, Cilka's journey illuminates the resilience of the human spirit—and the will we have to survive.
---
What do you think about this review?
Comments
No comments posted.

Registered users may leave comments.
Log in or register now!