"A lost stuffed animal brings a new family together"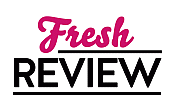 Reviewed by Annetta Sweetko
Posted October 5, 2019

Romance Erotica Sensual | Romance Contemporary | Romance Billionaire
Single mom Heather Ellis had a heartbroken adopted daughter who had accidentally lost her "Wolfie" out the car window. Social media was put into action and a reward offered and searches are made. Who would have imagined a missing stuffed animal would cause so much upheaval in her well-ordered life. But little Ava's new hero is, in reality, THE BROKEN ONE who needed rescuing.
Sebastian Romano picked up the ratty stuffed animal, not sure why and planned to have it thrown away. Little did he know that a number of forces would rise up against him. Five years earlier, Sebastian lost his wife and unborn baby in a car accident. Guilt had torn out any emotions he felt, but once a year he allowed himself to feel, the date she died. Otherwise, he was all business-building his family business up took all his time and energy. Guilted into returning the stuffed animal to the little girl is something that will change his life forever.
THE BROKEN ONE is the first book I have read by Ruth Cardello and found it a highly sensual read as well as emotionally encompassing that will draw readers right into the pages. Sebastian is filled with guilt over what he considers his failings as a husband to his deceased wife. Heather has her own feelings of inadequacies after she was abandoned by her mother, had a bit of a "wild child" time in college and held her best friend's hand as she gave birth to Ava and died soon after, and technically by her father when she adopted Ava against his wishes. (This comes up again a little later and we get the satisfaction of Sebastian telling him off). As readers follow the journey of this couple, you cannot help but feel what they feel and hope for them the joys that seem to be theirs to have if they are brave enough to grab it. Friends and family members are completely behind this couple getting together and the advise and teasings adds a lightness to the storyline.
I have to admit I was confused by the opening of the book, but then realized that it dealt with a secret involving the Corisi family, from a past series by Ms. Cardello. I'm still not completely sure why this was included, but perhaps fans of the earlier books featuring this family know it's significance.
Beyond my initial issue, THE BROKEN ONE is a book that will have you crying, laughing, and reading as quickly as you can to find out what happens next. It is filled with loving families and friends who want happiness for the couple who seem to be made for each other. So, if you want a couple who are perfectly matched though it might not be obvious right away, a steamy yet sweet romance, family, friends, love, laughter acceptance and forgiveness, then you need to read THE BROKEN ONE.
SUMMARY
In New York Times bestselling author Ruth Cardello's sexy and emotional romance, a billionaire dares to invest in the riskiest proposition of his life: a second chance at love.
Single mom Heather Ellis would do anything for her adopted daughter, Ava. Even post an online reward for anyone who found the girl's lost stuffed animal. Who'd have guessed it'd be returned by a drop-dead-sexy man with such sadness in his eyes that she had to reach out to him? To Ava, he's a hero. To Heather, he's a fantasy that puts at risk the happy life she's made for herself.
It's been five years since billionaire developer Sebastian Romano lost his wife and unborn child in a tragic accident. Now he's all business. No room for emotion. Until he stumbles across that damn stuffed wolf and the beautiful single mother looking for it. Is he ready to give love a second chance?
But there's more to Sebastian, his family, and his past than Heather knows. More than even Sebastian knows. Will the life they're building together be challenged when the truth is finally revealed?
---
What do you think about this review?
Comments
No comments posted.

Registered users may leave comments.
Log in or register now!